How Zazzle is trying to gin up more sales through social selling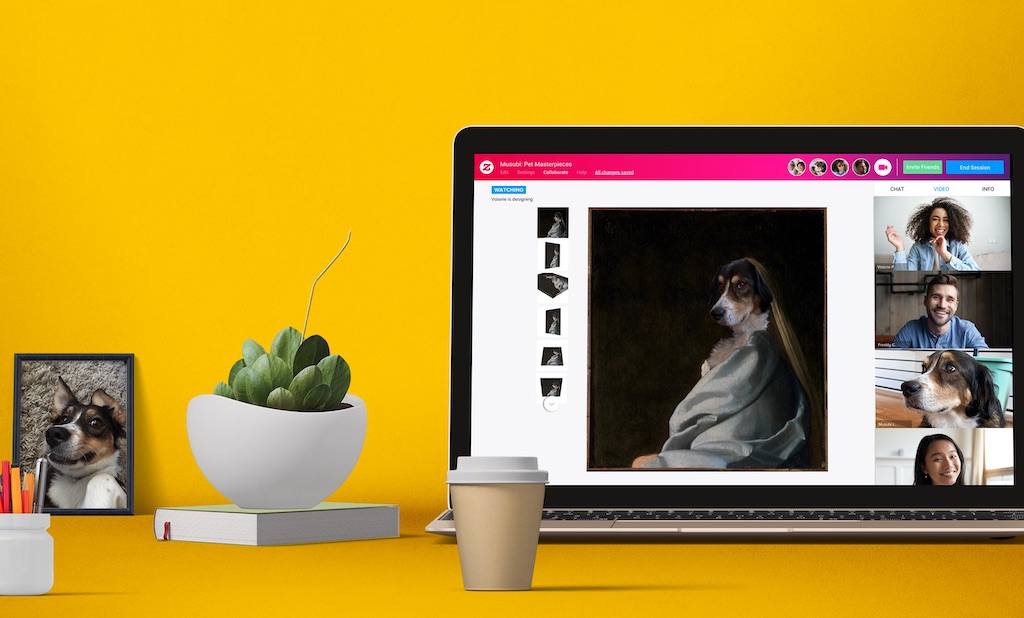 Zazzle is the latest commerce platform to test out social selling.
The art marketplace, best known for personalized gifts like mugs and t-shirts, launched an on-demand live-streaming feature called Zazzle Live in September — and is finding its footing during the holiday season. After paying a flat fee, the platform matches customers with an "expert designer," who then collaborates on and responds to design feedback in real time.
Zazzle Live marries several pandemic-era trends: social selling, virtual Masterclass-style activities and consumers gravitating toward supporting independent sellers. And it follows a number of other platforms — like Amazon, Shopify and Facebook — that have also been testing out livestream commerce features. So far, Zazzle said it has attracted a cohort of illustrators and graphic designers, with the pet portrait proving to be among the most popular services. 
The company launched Zazzle Live to fill the gap that typical e-commerce tools aimed at makers leave out, said Jeff Beaver, co-founder and chief product officer at Zazzle. "We're extremely passionate about Zazzle Live's potential to provide independent designers with additional income," he said.
While Zazzle didn't break out specific growth stats of the Live platform, Beaver confirmed the demand for the virtual service is steadily increasing this month. This can also be attributed to more consumers looking for virtual gifts with a personal touch, Beaver said. 
Given this season's socially distanced celebrations, Zazzle Live is seeing demand for gifting these virtual sessions "increase tremendously," according to the company. The rollout also arrived as sellers on competitor platforms, like Etsy, are expressing concern over shipping delays of physical goods. (Etsy does not yet offer a live-streaming counterpart for its merchants.)
Zazzle Live rates start at $5.99 for a project, with sessions taking anywhere from 15 to 20 minutes, on average. However, the company said users "can take as long as needed" to get their design request right before packaging and shipping. Sellers set their own rates, depending on the item or project.
This year, 700,000 designers published designs to Zazzle — half of whom have earned revenue, according to Zazzle. And so far, over 250 sellers have earned six-figures in commissions. In total, the platform has paid out nearly $300 million to sellers, the company said. Zazzle itself has benefitted from its quarantine-friendly assortment this year, with its puzzle sales growing by 4,000%, Beaver said.
The U.S. may be the next geography to more widely adopt social selling, Jeffrey Rayport, a senior lecturer at Harvard Business School, told Modern Retail recently. "It's hard for me to believe that a phenomenon would get so big in one part of the world but not translate to another," Rayport said of live selling's U.S. prospects. The fact that big tech platforms like Facebook and Amazon "want to invest in social selling is telling," Rayport noted. He equated the model to a modern day QVC or HSN. 
Indeed, retailers and platforms have increasingly latched onto livestreaming as a way to drive sales and interact with shoppers. For example, as early as April, Shopify began integrating live videos into its clients' storefronts. And most recently, Facebook began allowing brands to test streaming via Facebook Shops. Meanwhile, Amazon has been aggressively courting influencers to host Amazon Live events.
For Zazzle, Live is one way to both engage shoppers and find more revenue streams — both for the company and its merchants. "We aim to make design as simple and accessible as requesting a Lyft," said Beaver.