Idea burnout: As more DTC brands enter the fray, founders struggle to differentiate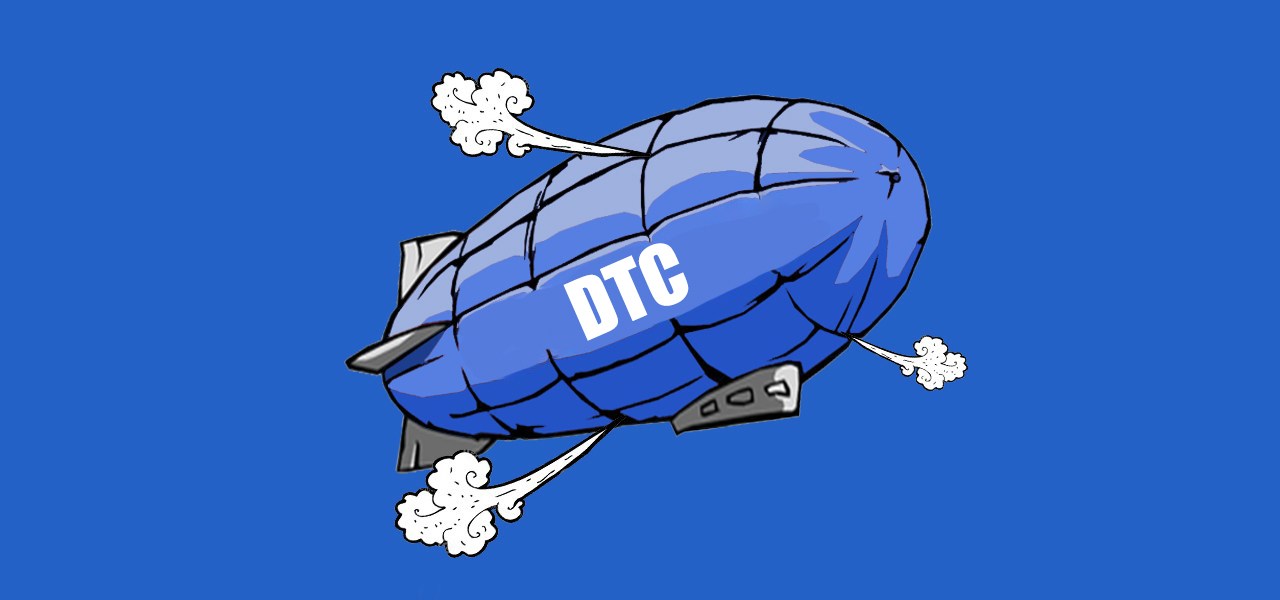 Proving a novel and useful DTC concept is becoming more and more difficult.
In the early days, it was enough to be a digitally-native brand that sold a product that was hard to find online. Eyeglass and mattress purchases, for example, required physical locations and many steps, but Warby Parker and Casper made it so that you could click a few buttons and have them sent to your home. Now, the DTC space is much more crowded — new businesses are formed every day, each claiming to offer something unique. But many of these businesses seem similar to past ones, or they offer a service that may not naturally fit within the direct-to-consumer model.
In the skincare category, for every Glossier, there's also a Huron and Disco and Lumin and dozens, if not hundreds, of others trying to offer a male-focused spin. If you want a DTC Le Creuset-like pan, you can find a bevy of choices from brands like Milo and Great Jones and Equal Parts; the latter two also offer nearly identical SMS services for community members to receive cooking tips and tricks. If you want a plant to brighten up your home, you no longer need to go to a nursery, but can have them mailed to you from companies like Rooted and The Sill and Bloomscape (while hoping they don't get killed en route). Meanwhile, for every Casper and Eight Sleep there are over 175 other direct-to-consumer mattress brands to choose from online.
According to David Bell, a former professor at Wharton and co-founder of Idea Farm Ventures, this isn't necessarily a new problem. As long as there have been successful businesses causing industries to grow, there have been others trying to follow those tailwinds. Bell pointed to Starbucks as an example of a company where people asked if there was really a market need for a coffee chain that sells $5 lattes (in this case, there was). What's different now is it's much easier to go to market. "Never before has there been such an enabling factor," said Bell. Anyone with any idea can "jump into a commercial opportunity pretty quickly."
The way this is shaking out in the DTC space is in one of two ways. On one end, there seems to be an outgrowing of businesses that all look very similar. There are seemingly endless mattress brands, cookware brands and skincare brands. They all purport to have some competitive advantage — be it in the product itself or the ancillary material that comes with. But they are all generally glomming onto a business trend that was proved out by one (or a few) trendsetting companies — such as, Casper and Glossier.
That makes differentiation both difficult and of the utmost importance. In her newsletter Chips and Dip, Emily Singer recently looked at Pattern's two new brands — Equal Parts and Open Spaces. Neither, she wrote, "introduce features that fundamentally change the way you cook or organize." But, she went on, "they're driven by attractive, intuitive design and a quiet delight similar to the one that stems from buying a micro-luxury like Byredo hand soap or Cire Trudon candles." These new brands that tackle well-trodden areas are trying to take on both the experience of the service and the products themselves.
On the other end of the spectrum are brands trying to force a DTC model onto something new and unorthodox. Take the new company Judy, for example. It sells emergency preparedness kits — directly, of course. The website has the look and feel of any Shopify-made website selling any physical product. Products include a series of kits to make sure any person or family is prepared for an impending natural disaster. It also features an SMS option to text the company and have preparedness questions answered.
According to Nik Sharma, a consultant as well as investor and adviser to Judy, the new brand is representative of an industry shift. The first successful DTC companies mastered customer acquisition via Facebook. The second used those growth hack tactics to "sell a bunch of commodities," he said. Now, brands are realizing it's no longer enough to just sell goods online, since there are already so many choices. The businesses must figure out a way to telegraph that their product is superior — or that they offer some kind of service that makes it different from the rest.
Coulter Lewis, CEO of the DTC lawn care company Sunday, sees both an onslaught of businesses trying to adopt the DTC model along with the realization that sustainability needs to be on the horizon. "You have to build a business model that supports your ad spend," he said. Some of the new brands that have entered recently either follow another playbook identically or don't necessarily have a clear-cut product-market fit. "In a lot of cases you shoehorn in something that the customer doesn't really want in order to make the model work," he said. "That won't last."
Which is to say that alongside the rise of DTC is a rush of founders trying to follow it who don't have a solid business plan. "When you're forcing it," said Lewis, "it's not going to work." For him, this latest rise of successful companies are the ones that bridge both product and UI. Sunday, he reasoned, is not just about selling good products for your lawn; "we offering a greater level of customer experience and engagement and we offer expertise," he said.
In Bell's eyes, there's certainly a mad dash to be DTC founder — and he expects there to soon be "an inevitable shakeout." The brands that will persist, he said, will be "serving a slightly different customer with a slightly different point of view."
Even still, given the changing landscape, expectations and exits are in for a world of change. "These consumer brands, even if they survive, might be a lot smaller," said Bell.