Ikea is transitioning its print catalog to Pinterest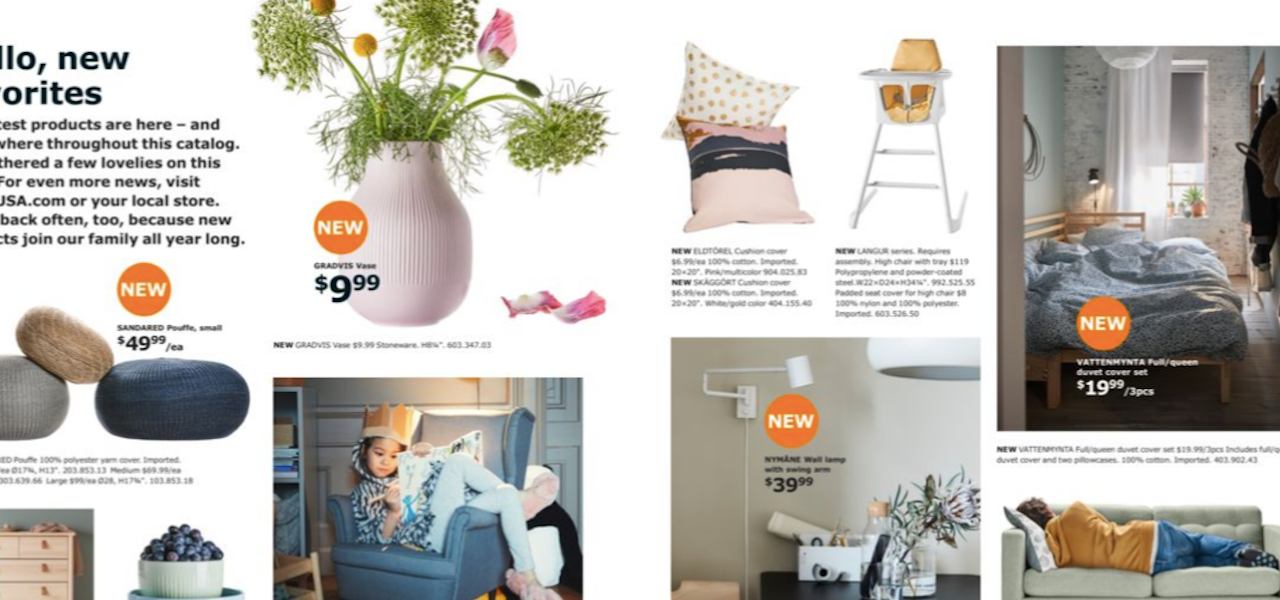 Startup brands may be getting into the physical catalog business, but Ikea — known for its thick 200-plus-page catalogs — is now integrating its print magazines into Pinterest.
In an effort to have the catalog have a longer life and exist someplace other than its site and in people's clogged mailboxes, Ikea has created a shoppable version of its catalog for Pinterest, which populates through product pins in personalized user boards based on a questionnaire around item and style preferences.
Pinterest is, as Ikea media project manager Kerri Longarzo said, home to "DIYers and how-to-ers and customizers," a prime audience Ikea wanted to reach. "We didn't want to just copy and paste — we already have a digital catalog online," said Longarzo. "But promotions in the past felt a little stale. We were running out of ways to show the catalog to people online, so we sought out something different."
Working with its media agency of record Wavemaker as well as Pinterest's strategic and creative teams, Ikea created a product questionnaire built into Pinterest to learn what users were shopping for, what furniture styles they were interested in and other insights into their personal tastes. From there, users could either let Ikea fill an automated Pinterest board based on their responses, or browse through recommended products and build their own boards. All pins in the program were linked to product and catalog pages on the Ikea site.
After launching last August, Longarzo said that 25,000 Pinterest boards have been created using the tool, and the questionnaire had a 4% completion rate. Overall, the Ikea team measured the response to the Pinterest catalog through engagement as well as conversion to the product pages, which Longarzo didn't share.
Pinterest, which became a publicly traded company in April, has been working to actually monetize the traffic that flows through its site as customers look for ideas for weddings, home design, recipes and more. Brand partnerships are a big piece of that strategy, both paid and unpaid. In addition to running quiz-style discovery engines for brands like Ikea, Pinterest has built out its paid ad offering, rolling out sponsored video pins to add to its Promoted Pins ad spot.
"Pinterest has become top of mind for brands because of how people use it — they actively search for decor and products, and that's something that's top of mind for Pinterest," said Noah Mallin, managing partner at Wavemaker. "The old way we thought about Pinterest was an aspirational platform, and now they're putting action alongside that."
To make the most of its platform partnerships, Longarzo said the Ikea team regularly partakes in workshops with its account reps at social platforms, including Facebook as well as Pinterest, adding that the brand has had the most workshops with Pinterest. Through these discussions, Ikea has fleshed out its paid and organic strategies on Pinterest, including testing video ads and building the shoppable catalog, which isn't a paid product. The brand did, however, put spending behind it to promote on the site as well as on other platforms and through its own emails.
Going forward, Longarzo said that Ikea plans to keep exploring new digital ads, as well as bring new shoppable functions into its strategy — events, for one, as well as its new mobile app. It's reducing production of its print catalogs at the same time.
"[Catalogs] have been a pretty big part of the Ikea concept from the very beginning," Longarzo said. "As we get to 2019 and realize consumer behaviors are shifting, the world is going more digital, having this print-only piece was becoming more challenging."