'I'm already dreading the big rush': 5 retail workers on the upcoming holiday season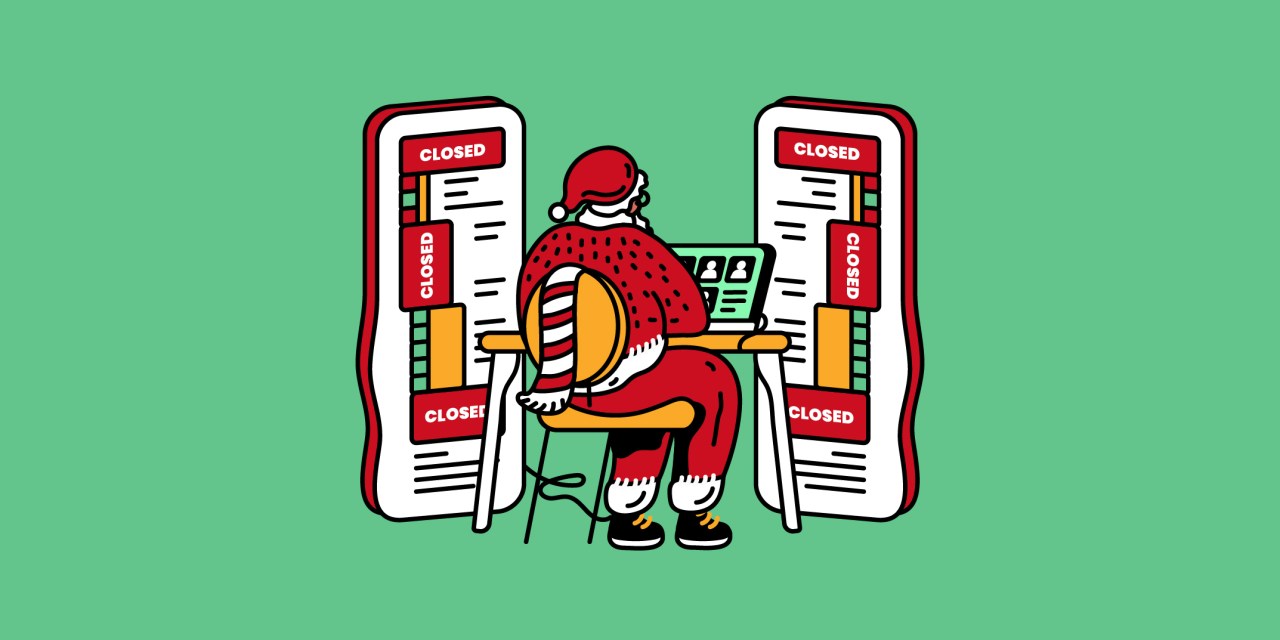 This story is part of a week-long Modern Retail editorial package looking into this year's holiday season. Retailers have suffered over the last six months, and many are pitting their hopes on this last quarter. In this series, we look at what's changed and what it means for the retail industry in the years to come. 
This holiday season is sure to be both tumultuous and different from ones in the past.
Many retailers have been hit hard by the coronavirus, and e-commerce has skyrocketed. Retailers like JC Penney and Neiman Marcus have gone bankrupt, but platforms like Amazon have soared. Deloitte forecasts that holiday sales will rise as much as 1.5% this year, compared to 4.1% growth in 2019. Meanwhile, the firm expects e-commerce sales to surge as much as 35%.
Brick-and-mortar retailers have been trying to prepare, as have digital brands. But no one quite knows what to expect. Modern Retail spoke with five people whose livelihoods depend on holiday retail sales. We asked them how they're preparing and what they're fearing most. From digital marketers to Shipt app delivery workers, all are entering into a new world and fear they don't have the adequate safeguards. 
Here's our look into the wild world of the 2020 holiday season. No one quite knows how it will shake out, but it will certainly have ramifications for years to come. 
"The workload is intensifying." A Target worker prepares for the holiday onslaught:
"At Target stores, it's been a return to normal in a lot of ways — except that everyone has to wear masks and there are plexiglass shields set up at various points throughout the stores. But one of the biggest issues is that we've returned to normal, even though things are pretty serious in the U.S. right now with this pandemic. It is a really bizarre situation to be working in.
Holiday is one of the busiest, most difficult periods. But now it's just further compounded by the fact that it is in the middle of a pandemic, and we are going to have large volumes of people in stores. When we had back-to-school season at my store recently, it was the busiest it's been all year. Yet we weren't doing any monitoring or metering of foot traffic into the store. Most people are wearing masks, but for people who aren't, there is no real enforcement. The workload is intensifying, and the level of compensation we're getting is not adequate. 
A lot of folks want hazard pay. Especially when the executives and a lot of the white collar workers at Target are now allowed to work from home for the rest of the year. You have to have people in-store to serve the customer — I get that. But there should be a proper level of compensation for us taking that risk while others get the luxury of working from home. 
We need to be minimizing foot traffic in stores. We should be getting actual hazard pay, so an additional $2 an hour. There should be some sort of seniority for the workers who have been there a while, to get more hours and stable schedules. Workers should be getting health care from the company, as we're the ones who risk exposure to the pandemic. And stores actually need to enforce the rules that they post on signs, rather than putting up signs and leaving it to the discretion of the customer as to whether or not they are going to respect those policies." –Adam Ryan, part-time Virginia Target worker and liaison with Target Workers Unite 
"I love to give you presents, but I refuse to give you a virus." A new, digital world for mall Santas:
"I have been in the red suit for eight years now. Usually, I do retail Santa at a regional mall for at least 14 days, as well as corporate events and family events. It's a little bit of anything — I've even been down to nightclubs. 
This year, I'm extremely lucky. The retail group that I work with and I have negotiated. They still want to do a full slate of events. We all agreed upon the phrase: "I love to give you presents, but I refuse to give you a virus."
For me, I'm a sturdy sort of fellow. The real concern was that I would get the virus and not be symptomatic, and then spread it to children. I refuse to do that. I spoke with the mall I work with, and I spoke with my agent, and we came to the understanding that this is what we have to do. 
To that end, where we once had a long line where I was sitting is going to be a full deli ticket program. I'll still get an opportunity to see the children and hear what they want for Christmas, but the mall is going to build some sort of barrier between me and the children. The photos will be arranged — using forced perspective — so that it looks like the children are much closer to me, though there will still be at least a six-foot space. 
Many Santas — me included — are going into virtual events. Folks can schedule an appointment via a website, and we sit in front of a backdrop and an HD video camera, and have a short session with the children. With these virtual events, I'm going to be increasing my business, since video visits will start much earlier this year. I'm going to be losing a good bit of corporate and family events, but virtual visits are going to make up for that. 
A lot of my colleagues with underlying medical issues have had to hang up their red suits this season. There are a lot of broken hearts, because a lot of my colleagues — like myself — don't see this just as a vocation. We see it as a calling." –Lance Skapura, owner of the Real Beard and Belly Santa
"We are dealing with shorted tips and pay." A worker for the delivery service Shipt worries about seasonal hiring:
"For the most part, Shipt workers have been pretty content with our conditions, unlike, say, Instacart or Uber. But since the pay change [previously, shoppers earned 7.5% of every order's total value, plus a $5 base pay, but it changed to an algorithmic model, according to Shipt employees], I've had immense pressure on me. 
I'm immunocompromised and shouldn't be on the ground, but the reality is that we have to make a living. I would never fault shoppers for needing to work. Everyone needs to feed their family. 
Frankly, we're misclassified as independent contractors, because Shipt has a fairly tight control over us. The only flexibility you have is when you work. But you end up having to work more to make a living wage. So we wake up at 6 a.m., because Shipt drops orders at that time, [and declining orders] impacts our AR (acceptance rating). Some of these orders result in below minimum wage. For example, a Costco order could take up to two hours to shop and end up being about $14 total after gas cost. 
This month, Shipt announced the hiring of 100,000 more shoppers to meet demand. Shipt has historically hired during the holiday season. In fact, I was one of them last year. But that was before the change in pay structure. Right now, shoppers are dumbfounded by these hirings when we're sitting here. We're already saturated in certain markets and are dealing with shorted tips and pay. It doesn't make sense to on-board thousands of new folks. Many shoppers are sitting there waiting for orders to come in, and we've noticed priority being given to new workers, assumingly to entice them to stay on." –a Texas-based Shipt worker who preferred to remain anonymous
"It will be difficult for a lot of brands." A DTC marketer focuses on old and new channels:
"We had to kind of scrap our entire marketing plan for the year around March 18. We were about to hop on a plane, literally two days before the lockdown went into effect. We were [supposed to be] one of the sponsors for the health and wellness center at South by Southwest. That was a really big strategy for us going into 2020. We had really focused on local community events and wanted to take that to a bit more national level. 
What we are already experiencing, even in mid-October, is the want and the need to do [holiday] shopping earlier. We're seeing people who have more time; They are not traveling, and they are just excited to start thinking about the holidays, as something positive to look forward to.
We will probably see quite a few commercials this holiday season. I think it will be difficult for a lot of brands that maybe haven't invested heavily in advertising in the past, to reach that scale that perhaps they need to. It's also an interesting time because of the election. 
Social continues to be an excellent outlet for us, both Facebook and Instagram. We are working with a lot of influencers and really ramping up our affiliate program. And we just launched three TV commercials. Podcasts are also a really great way that we've been partnering up with like-minded individuals and trying to get the brand out there in new ways. 
[With Facebook ad costs,] we are just constantly watching and evaluating. The team is incredibly nimble, so we always have a backup round of creative that we are always testing with different products and different messages. We just need to watch and see how performance is doing." –Nikki Sakelliou, vp of marketing, Vuori 
"Invest in a diaper." A new Amazon warehouse worker hopes to learn the ropes in time for the holidays:
"First thing I have to note is that I'm not the typical big, bulky Amazon warehouse worker. I'm a college student who's had a pretty solid job in the restaurant industry, but when everything came crashing, Amazon was the only one willing to hire me. 
I've been at my Texas facility for about three weeks, so I'm still pretty new to the whole warehouse thing. It was nerve-racking going in at first, because we had someone test positive this month. I work from Sunday to Wednesday, from 3 a.m. to 2 p.m., so I go to bed at around 8 or 9 and get up at 2 in the morning for the 45-minute drive there. We do get two paid 20-minute breaks and one unpaid 30-minute lunch, so that's not too bad. 
We're already in bottleneck-like package traffic, so I'm already dreading the shift during the big holiday rush. 
I feel like my first day would've gone different, if it wasn't for coronavirus. There are all these new hires and not enough people to train them, which is contributing to all the mistakes. I've heard they used to give you a whole rundown, but we didn't have time for that. I can see that the on-boarding process is why we're already having hundreds of packages getting lost. 
We have what are called 'ambassadors' who help enforce social distancing while working. [Getting started] was confusing, but some ambassadors were good at showing me the ropes. I learned the most tricks and tips from my co-workers, like how to take a stance while doing manual labor, and how to get through the day and prepare for the next one.
One upside is warehouse work is not as mentally taxing as the restaurant job I was previously doing, so that's one narrow silver lining. Though, I did sprain my ankle and didn't notice until I got off of work. I also have to be grateful that I work in a small warehouse — as in, I don't have to walk 15 minutes to the bathroom. One of the ambassadors who worked at a Seattle warehouse told me that they told her it would be in her best interest to invest in a diaper." –a full-time Texas-based Amazon warehouse worker who preferred to remain anonymous