Inside Amazon's internal initiative to woo DTC brands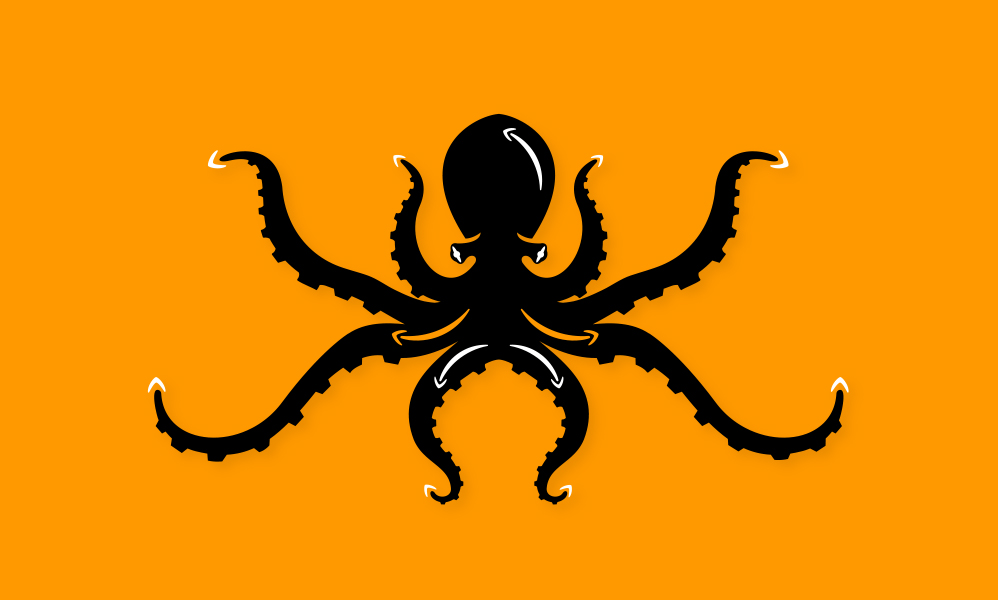 Ivy Liu
For brands selected to work with Amazon's emerging brands group, the retailer's black box approach to doing business becomes more transparent.
Mike Grillo, the founder and CEO of Gravity Products, which owns the weighted Gravity blanket for calming the skittish, said that Amazon's emerging brands group team pitched his company to start selling on Amazon in 2017, by showing him proof that customers were searching for the name-brand Gravity Blanket on the site and then buying competitor products when the search came up short. Grillo said Gravity Products was part of the emerging brands group for one year through the 2018 Prime Day and holiday shopping calendar, and the blanket was featured as part of Amazon's promotional push on Prime Day and Cyber Monday. Over that first year, Amazon became 15% of the company's overall business, pulling revenue in the low seven figures.
"Our rep was pitching us monthly for these big sales days. For a brand like ours that was new to the platform, those were big milestones we couldn't get on our own," said Grillo. "The process when you don't have a dedicated rep is you have essentially a black-hole system without an advocate that's pitching programs to you and pitching your product."
Brands that have participated in the yearlong program, which sometimes manifests under different names but encompasses the initiative to launch DTC startup brands on Amazon, said they get access to a level of customer service and account management that others sellers don't. With dedicated account reps — ones with more leeway and higher rank in the Amazon pecking order than those servicing third-party sellers lower on the totem pole — these brands receive daily attention from their reps around best product listing, content optimization, keyword and advertising practices, as well as direct feedback on new product launches in regards to how they'll perform on Amazon.
Most importantly, these emerging brands are coached on how to get products in front of customers on high-volume holidays, including Prime Day and Cyber Monday, securing free visibility through Amazon's own promotions. These account reps also float the brands and their products in front of Amazon's internal marketing decision-makers around smaller-scale events like lightning deals, deals of the day and Amazon's coupon promotions to boost exposure and sales.
Over the past two years, Amazon has spent time, energy and resources pitching DTC brands to get them to sell on its platform. While it shows traffic and search data to demonstrate the interest brands are generating, the biggest hangup these brands said they have around Amazon is the lack of specific customer data and a feeling of giving up control. That's led to many brands turning down Amazon's offers — which have included capital investments and acquisitions — to maintain independence from the platform.
But brands that have participated in Amazon's emerging brands group reported reaping the benefits of a dedicated account rep that actually has internal pull at Amazon, receiving immediate attention to inventory issues that could otherwise be stuck in limbo for weeks, and essentially a crash-course in selling on Amazon's marketplace that's meant to jumpstart business and open brand founders' eyes to what's possible on the platform.
The new meaning of everything
As Amazon eyes more investments, acquisitions and exclusive brand work, emerging brand group participants also said that the launchpad frequently laddered up to closer relationships with Amazon. One seller said that after launching a new product exclusively on Amazon on Prime Day, the company was in conversation to launch a new brand on Amazon later this year. Another seller said that, after going through the emerging brands group process, the brand was in talks with Amazon to work with the retailer to launch a brand in collaboration, which Amazon would then have the option to buy after six months of a joint ownership run.
Both sellers said that while the brand and product launches were Amazon exclusives, that only applied to other retail partners. Anything that launched on Amazon went live on the brands' own e-commerce sites at the same time.
Amazon's attention and investments to DTC brands comes as the retailer has had to rethink what it means to be the "everything store," according to John Ghiorso, the CEO of Orca Pacific, an agency that consults with brands on Amazon strategies.
"Amazon's core values have always been price, convenience and selection, and selection is probably the most important of those three," said Ghiorso. "In the early days, having the largest selection meant all the brands you could find at Walmart, Target and Costco. Today, it also means you need to have all the brands you can find on Instagram, the brands friends tell each other about, new startups and so on. All of those need to be represented on the platform if Amazon wants to continue to be flying that "Earth's largest selection" banner, which they do."
At the same time, Amazon has looked more toward exclusive product and brand launches with external partners, a strategy that both differentiates its product selection from competitors as well as take burden off of internal product development through its private-label lines. The emerging brands group is like a "breeding ground" for more involved partnerships like exclusive brands partnerships, said one seller.
"I don't feel like we're getting a huge value"
But no matter Amazon's internal priorities, selling on the platform is never a total cake walk. The emerging brands program is a one-year-only deal, meant to onboard and launch new brands, and brands new to selling on Amazon, on the platform. After that initial boost, they're expected to operate their own businesses at the same scale. According to Ghiorso, the thinking is that these sought-after brands can build up an Amazon business at a revenue size — $10 million and up, according to an agency source — that commands more attention from representatives.
Some sellers said it felt like a bait-and-switch. Most emerging brands group graduates are pointed toward strategic account managers to fill the void of an emerging brands rep, but they don't have the same internal sway. One agency CEO working with a beauty brand that was part of Amazon's strategic business development team, said the program pitch promised support in areas like promotional visibility, a bypass for category gates like luxury beauty and a priority for customer service requests. But after running into issues related to product listings, the account rep was unable to assist.
Another brand CEO said that following the emerging brands group program, the company paid close to $5,000 a month for a dedicated strategic account manager, but found the level of care to be negligible compared to the first year's experience.
"It's better to have a rep than nothing at all, but I don't feel like we're getting a huge value," said the CEO, who added that compared to account reps on Instagram and Facebook, which brands don't pay for, service was greatly lacking.
But not all brands reported a one-year-only attention span as part of Amazon's emerging brands group. Frank Gu, the co-founder of Oats Overnight, said that his company retained his account rep's free services for a second year after the brand became the Amazon's Choice brand across multiple categories, a signifier chosen by the algorithm based on sales performance and reviews.
"Amazon wants you to do well, because if you do, they do," said Gu. "Our performance spoke for itself."
Supercharging strategy
Overall, Amazon's supply of attentive humans-on-the-inside resources is short of demand across the board. For emerging brand groups, the level of attention paid is meant to give them a lasting advantage over the competition, as Amazon looks to show that it's a place where brands should launch their business in conjunction to a DTC model. But sellers who understand the heavy lifting is still on them feel they're in the best position to succeed.
"If you're just hoping for Amazon to be able to magically help drive your business, without you doing much, that's not going to work," said Colin Darretta, the founder of WellPath, a supplements brand that launched a line of apple cider vinegar gummies on Amazon this Prime Day. The product sold out at 1 a.m. on the first day of Prime Day thanks to a three-week lead-up promotion, said Darretta. "Where people go wrong is when they think by virtue of listing your product on Amazon people will come. You need a coherent Amazon strategy that they can help supercharge."
Despite mixed opinions, this isn't an area where Amazon is going to let up. One brand founder said that an Amazon rep pitching him on the emerging brands group promised that big changes to how the platform works with brands were coming, and that Amazon was "dead set on getting this right."
Direct-to-consumer brands have become a competitive inventory advantage for retailers ranging from Target and Walmart, and Amazon isn't immune.
"They're looking to crack discoverability. Amazon has been a place where people know what they want and go buy it, and now Amazon is putting a lot of effort into being a more browse-oriented platform," said Ghiorso. "These new, emerging DTC brands really fit that mold of the cool new thing. They want to be somewhere you shop, not just buy."