Inside Firstleaf's data-driven approach to wine subscriptions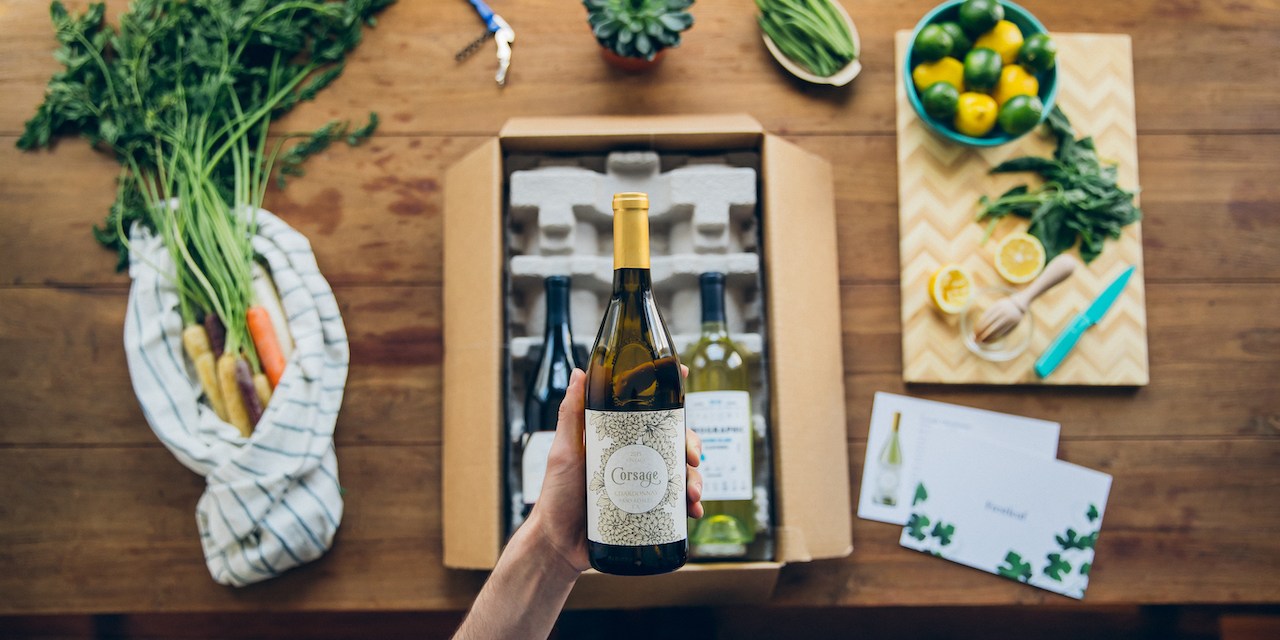 Image via Firstleaf
DTC wine clubs are becoming more data-driven. One startup in particular is heavily reliant on its machine learning platform to increase subscriptions and keep customers ordering. 
There is a plethora of digital wine clubs trying to court subscribers, with most offering curated boxes based on wine experts' picks. The company Firstleaf, which was founded in 2016, has been attempting to build a more data-driven approach to wine selection. The wine startup began to use what it says is a proprietary AI model in 2017 to build users' taste profiles. Since then, the company's data science team has continued to tweak the model, and the accompanying quiz, by adding new tools that help narrow down thousands of bottles for each user. The idea is to create "wine fingerprints" for each club member, according to the company.
Over the years, this personalization model has been built out to be a bigger part of Firstleaf's business model. Today, there are about 410,000 paths that users can take through the quiz to get their introductory box, said Matt Martz, principal of research and machine learning at Firstleaf.
Firstleaf's approach starts with its new customer quiz — used to assemble customers' first order of six wines. Its subscriptions lets members choose to receive orders every month, two months or three months. The pricing depends on order quantity. For example, a six bottle box costs $79.98 plus $9.95 for shipping and tax while a 12 bottle case is $159.95 plus tax and free shipping.
From 2017 to 2020, Firstleaf saw 475% growth in annual revenue, which the company credits to its algorithm-reliant model. In August, the company hit 150,000 active subscribers. Martz said that so far, 96% of users surveyed  "feel their subscription is a great value." 
Virtual wine club quizzes are nothing new. Other startups, such as Winc and Bright Cellars, also use the tactic to offer recommendations from thousands of SKUs. However, Martz noted that unlike traditional quizzes — which suggest bottles based on a flavor profile preference like chocolate or fruit — Firstleaf's personalization relies on wine chemistry. To determine suggestions more precisely, the quiz asks about components like acidity levels, minerality and regional wine preferences, among others. "The composition of the wine itself is the crux of the data," Martz said. 
Martz said this process is based on users' rating of a bottle's flavor profile, which then teaches the company's algorithms how to understand customers' future needs. "This gives the user more control of the club experience."
According to Martz, his team continuously monitors 14 different KPIs to determine how successful the company's algorithms are. These include a customer's number of orders to date, whether they purchased their introductory box, if they've already referred friends and how long they've been a Firstleaf user. Firstleaf uses a combination of these indicators to prompt customers' next order, such as suggesting the "double order" quantity feature if a customer has repeatedly purchased the same bottle.
This also helps Firstleaf develop marketing strategies, such as email notifications and promotions, to prevent churn. The model tracks customers' behavior from the first day of sign up through day 14, Martz explained. "It helps us know the best time to intervene with conversion marketing," he said.
The data helps inform, for example, when Firstleaf reaches out to customers and suggest they update their wine profiles if they haven't placed an order in some time.
Wine clubs that rely on pre-bundled boxes are also looking to use data to better personalize their offers. 
Zac Brandenberg, co-founder & CEO of alcohol e-commerce provider Drinks said that most consumers choose subscription wine for convenience. As a result, it's up to the service to keep customers interested in replenishing orders for the next meal pairing or social environment. Understanding first-party data and matching it to the current selection is vital for online wine clubs' success, Brandenberg said.
Drinks, which focuses on pre-selected boxes, uses a variety of data points for each order. The company does allow customers to assemble their own boxes. However, the majority of sales come from pre-bundled boxes — often curated by Drinks staff or influencers, said Brandenberg."We look at first-party data like customers' history of purchases, their region, as well as seasonal trends like summer rosé." 
The club's own proprietary engine, called Pair, uses data to identify elements of a wine's branding that are most likely to appeal to specific consumers. The algorithm compares data from millions of consumer orders and survey results against attributes of a wine; This can include varietal, vintage, branding and packaging. The Pair insights have shown that millennial women are more likely to buy rosé than pinot grigio, for example. 
Despite all these variations, limitless choices tend to overwhelm many customers — whether it be in-store or online — Brandenberg said. "That's why curation is becoming more important, whether it's based on customers' own history or implementing staff picks."