Inside Lenovo's newfound focus on DTC growth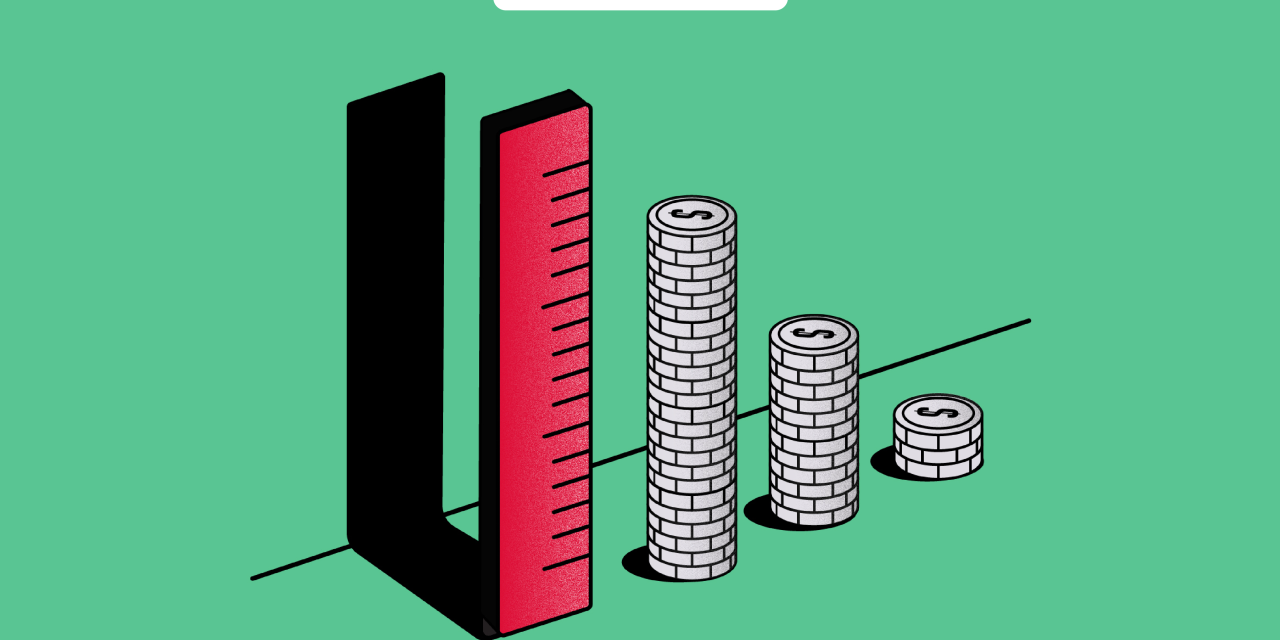 Legacy consumer brands like Lenovo are doubling down on DTC sales.
Focusing on direct-to-consumer channels over wholesale has become popular among major brands such as Nike and Adidas, but it has also trickled down to other retail categories. Lenovo, known for making consumer laptops such as the Chromebook and ThinkPad, is trying to grow its direct sales after years of depending on wholesale distribution.
Lenovo's DTC strategy accelerated further during the coronavirus, and the focused approach led the company to double-digit e-commerce sales growth over the last holiday season. Lenovo experienced 17% in year-over-year e-commerce sales growth at the end of 2021. For the quarter ending on Dec. 31, 2021, Lenovo recorded a 62% year-on-year increase in sales, along with an all-time profit of $640 million.
The company credits the increase in DTC sales to its investment in Google's various retail and advertising programs — ranging from shoppable video ads on YouTube to Google's product listing ads (PLA). 
Carlo Savino, vp of Americas e-commerce at Lenovo, told Modern Retail that while the company has had a direct-sales website for over a decade, the focus to grow the hub as a one-stop-shop only kicked into high gear during the past five years. 
"Despite being the biggest PC manufacturer in the world, most consumers don't necessarily know what Lenovo is," Savino said. "They may know what a ThinkPad is, but not that it's our product." 
Retailers have helped the company grow U.S. sales over the years, however, there was still a disconnect between consumers and Lenovo as a tech brand, Savino said. The company's North American business has distribution at major retailers, such as Best Buy, Staples and Walmart, which continue to act as important physical retail touch points, he said.  
Ultimately, Savino said, the point of Lenovo's DTC channel is to both build its name brand recognition as well as better understand its customers' ever-changing interests and help the company develop more relevant products in the future.
Rethinking Lenovo's digital marketing
Lenovo has been working with Google since it began its e-commerce business 15 years ago, but increased paid marketing on the platform between 2020 and 2022. "That was when we saw growth in consumer electronics demand for work, study, and play-at-home solutions," Savino explained.
At the same time, Google has been working to grow its advertising business over the past few years by introducing new advertising formats like Smart Shopping, Performance Max and improving Google Ads' Insights. Smart Shopping allows advertisers to create product feeds using machine learning, which then surface a variety of ads across different Google-owned networks. Meanwhile, Performance Max — which opened to all advertisers last November — is focused on "goal-based" campaigns that give advertisers access too all their Google Ads inventory from a single campaign, according to Google.
Lenovo began using Google's DV360 display tool, which allows advertisers to create and distribute end-to-end campaigns. According to Google, DV360 allows advertisers to bid and buy inventory directly from publishers or from ad exchanges outside of Google's own network. 
Much of the work was focused around figuring out what types of campaigns and keywords worked. "At some point, bidding on branded terms became saturated and we saw a decline in conversion," Savino said. Since then, the company has shifted focus to non-branded keywords to continue capturing demand for it products. At the same time, Lenovo began to build Google campaigns around long-tail keywords. Examples include bidding on phrases like "Laptops under $500" or "best laptops for small businesses," Savino explained. 
In 2021, Lenovo shifted its focus to product listing ads (PLA) as opposed to traditional keyword searches, helping the brand's DTC sales grow approximately 15% year-over-year. "This was despite major headwinds, like inventory challenges, cost-per-click inflation and increased competition," said Savino. These improvements to Lenovo's product feed and increases in PLA spend drove a 76% increase in conversion rate and a 44% decrease in CPCs, compared to paying for traditional keyword search campaigns, Savino said.
"We also started testing longform content and email campaigns," he said. "We have a large email database, and over the last couple of quarters began using Smart Shopping campaigns to promote our gadget docking solutions." This has led to higher conversions of non-PC products, such as its docking stations. 
Lenovo's newfound focus on direct-to-consumer sales have influenced how the company approaches other social media platforms.
Jennifer Downes, CMO of global e-commerce at Lenovo, said that her team has launched several marketing initiatives to drive consumers to the tech company's DTC channel. Downes noted that tech gadget enthusiasts "are increasingly discovering and buying products through social platforms, such as YouTube and TikTok."
In turns, Downes and her team have been creating campaigns that tie into effective user-generated content, like unboxing videos or Instagram Reels. In 2022, Lenovo's plan is to build more effective retargeting methods, "so we're prepared for a cookie-less world across different regions," Downes said. 
Downes said that in addition to Google, Lenovo's advertising mix includes TikTok, Snapchat, Facebook and Instagram. "While we cannot comment on our mix of spend with any one partner, Google consistently ranks among the top advertising investments for our business," Downes said.
An industry-wide focus on DTC
For the past few years, Google has been working with retail advertisers to improve their direct-to-consumer channels' visibility. This comes amid Google's plans to phase out Chrome third-party cookies in 2023.
Google's suite of advertising programs are constantly being tweaked to better serve brands' DTC goals, said Chris Valle, industry director of consumer electronics at Google. "We're seeing momentum from advertisers trying to reach existing and new customers," Valle said. He pointed to recent updates, such as improvement on Google Ads' Insights page in Google Ads, which arrived in time for the 2021 holiday season. 
Valle also noted that U.S. consumers' shift to shopping directly from brands' websites has impacted Google's advertising programs. "We've seen this on Google platforms, where 70% of shoppers surveyed said they bought from a brand after seeing it on YouTube," Valle explained. 
Calla Murphy, vp of digital strategy and integrated marketing at ad agency Belardi Wong, said that more legacy brands are placing their marketing initiatives toward their DTC channels. In the past few years, Belardi Wong has worked with established brands like Birkenstock and Johnny Was on building out DTC advertising. 
With the depreciation of third-party cookies and a less granular understanding of consumer intent, many brands realize they need to lean on contextual cues and any available intent data, Murphy said. She pointed to specified search and paid campaigns, including long-tail keywords and longform campaigns, as important touch points — especially on Google — where many U.S. consumers begin their shopping journey. 
To win at this strategy, Murphy said consumer brands have to create custom experiences, personalized copy and creative campaigns for the various customer segments they're targeting.
For some more traditional brands, it requires a completely new type of marketing focus. Many companies like Lenovo are "already accustomed to losing customer data points to their wholesale partners," Murphy said. "If they can shift their customers to transacting with them directly and build a strong personalization and customer segmentation strategy, they'll be set up for success in direct digital advertising." 
According to Lenovo, building a robust direct-to-consumer channel is a long-term strategy. "We're growing Lenovo.com not just as a product sales channel, but for building credibility," Downes said.