Inside Nuuly, Urban Outfitters' attempt to take on the rental clothing market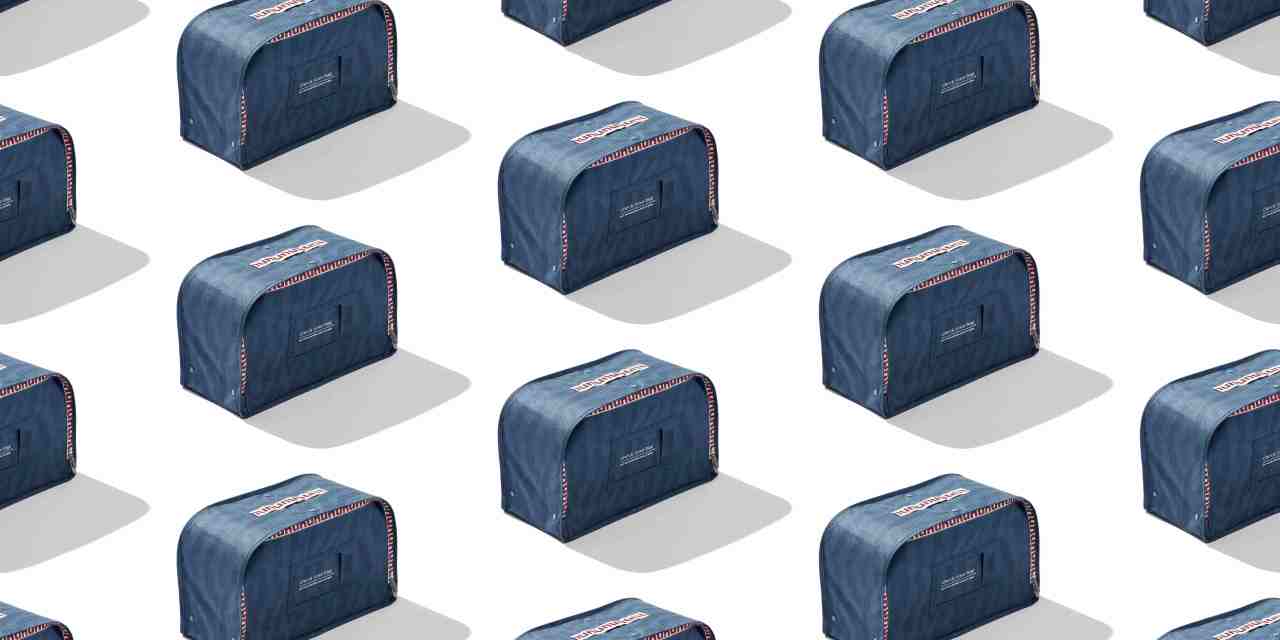 Urban Outfitters, Inc. is making a big bet on the online rental apparel industry — and is building the apparatus itself.
Nuuly, which launches today, is the retail group's answer to rental services like Rent the Runway. Sitting alongside Urban Outfitters, Inc.'s retail brands — its namesake brand Urban Outfitters, Anthropologie and its subsidiaries Bhldn and Terrain, and Free People — Nuuly is a rental platform carrying more than 1,000 items from more than 100 different brands. In addition the group's own brands, participating retailers include Levi's, AYR and Gal Meets Glam. For $88 a month, subscribers can rent six items at a time per month.
The company is led by president David Hayne, who is also chief digital officer at Urban Outfitters, Inc. and has worked with the company since 2001, most recently as Free People's COO. (Hayne is also Urban CEO Richard Hayne's son.) According to Hayne, the company wanted full control over its rental model, which led to it building the operations — which include a digital inventory tracking system, a new e-commerce experience, shipping, delivery and returns processing, and a fully owned dry cleaning arm — from scratch. It was born out of Urban's digital innovation arm, where leaders from all of the company's brands meet to plan new projects in response to quickly evolving customer behavior within the company's millennial demographic.
"Developing Nuuly in-house made the most sense," said Hayne. He broke down the rental models three primary cost drivers: cost of goods, delivery expenses and customer acquisition costs. "In each of these areas, Urban has opportunity to drive down costs, [and] these advantages will help Nuuly operate more efficiently than if it were not affiliated with Urban."
According to Hayne, Urban's existing infrastructure has helped to soften the expenses it's incurring by building a rental model, which is costly to scale. Pulling other Urban brands' inventory in the system means it's taking on less inventory costs overall, while it has cheaper carrier rates thanks to existing relationships across the company as well as the resources to build new warehouses to reduce delivery costs as needed. Customer acquisition costs will be lower than a startup's, Hayne said, because of the existing brand awareness and internal customer data across brands that can be used to target potential Nuuly subscribers.
There are new expenses to consider, because launching a rental service means running a business with specific needs that typical fashion brands don't have. To support the logistics of the new company, Urban built a 300,000 square-foot facility outside of Philadelphia and rolled out a "fingerprint-tracking" system for individual inventory monitoring. Within that warehouse is a full-service dry-cleaning system, which Urban hired dry-cleaning specialists to run.
With its positioning, Nuuly is targeting customers who are interested in the rental model, but are looking for more everyday brands and a cheaper entry cost than a company like Rent the Runway currently offers. Rent the Runway's Unlimited subscription, at $159 a month, is nearly double the cost of Nuuly's monthly subscription, which charges users $88. Nuuly has more inventory restrictions, letting customers rent a total of six items per month, while Rent the Runway lets its Unlimited members rent four items at a time but swap them as often as they want.
Rent the Runway was launched in 2010, but in more recent years, competition has cropped up. Beyond Nuuly, multi-brand rental services include Le Tote, Armoire and Haverdash, which all offer subscription models for everyday clothing items. Individual brands, like Ann Taylor, Vince and American Eagle, are also testing out rentals to reduce customer concerns over commitment by partnering with Caastle, a turnkey solution for clothing rental models.
"It's exciting to see these companies really mature and grow. They have a lot of runway ahead of them," said Graham Brown, partner at Lerer Hippeau. "The key, and the challenge, is to build businesses with the infrastructure and experience that is just so different than the previous generation of businesses."
Growing a new business model for fashion, for Rent the Runway, has been difficult to do. While the company is valued at $1 billion and has been rumored to be exploring an IPO, it's run into recent problems at scale, including customer service, inventory availability and shipping delays, as the Wall Street Journal reported last week. All of those issues together amount to a decline in customer experience, which could prompt Unlimited subscribers in particular to turn off the service. Rent the Runway doesn't share revenue specifics, but two years after the Unlimited model launched in 2016, the company reported that more than 50% of its revenue came from subscribers.
According to Hayne, Urban Outfitters, Inc.'s well-oiled e-commerce and retail machine, as well as its deeper pocket of resources, will be Nuuly's advantage as it takes on the rental apparel market.
"The supporting functions that were needed to develop something like this were things we already had at Urban — product sourcing, logistics, creative. We err on the side of self-operating," he said. "Urban is well-situated from a brand standpoint and capital standpoint that we have cash to invest. If you put all those things together, it netted out that we were in the right position to take on this challenge."