Instacart's new CEO signals a social media-like future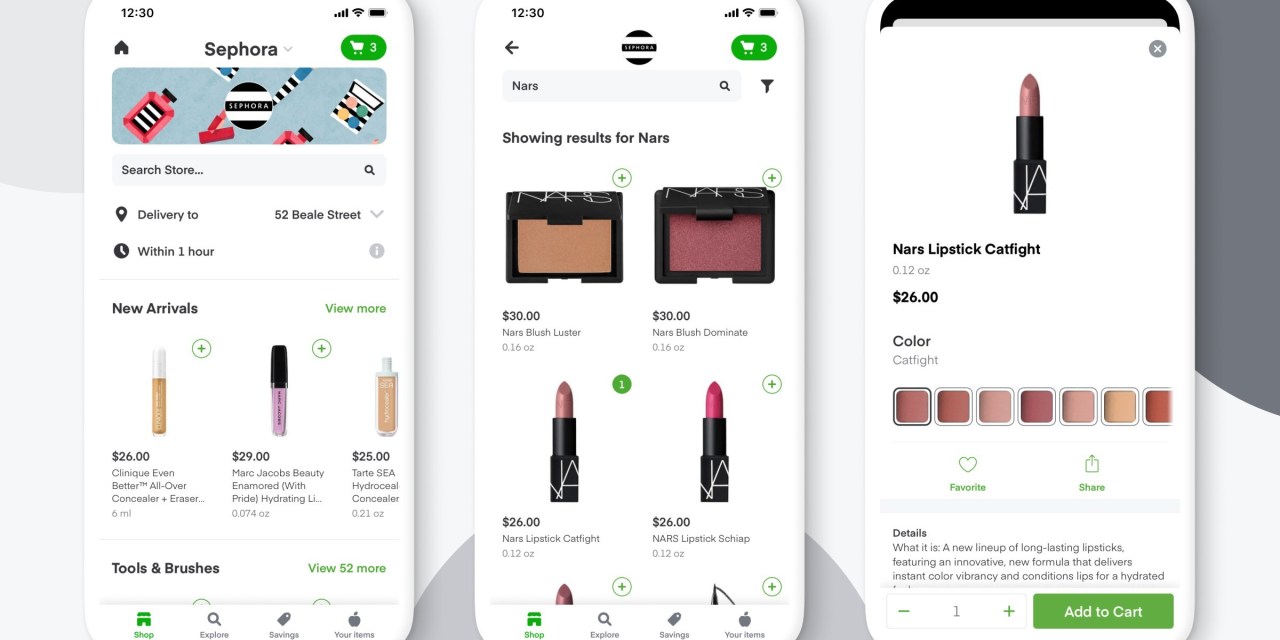 Instacart's new CEO hire signals the company's ambitions to follow in the footsteps of a more traditional social app.
At the end of last week, Fidji Simo — previously the head of the Facebook app — announced that she would be taking the CEO job at Instacart ahead of the grocery delivery app's rumored public listing. In an interview with CNBC about the move, Simo outlined a vision for Instacart as an "incredible consumer app" that "people want to open very many times a week to be inspired by food content, and then buys our groceries online." Her description is of something close to a super-app, or at the very least a version of Instacart that prioritizes bringing in users through content on top of just traditional grocery ordering.
Simo is the latest in a string of Facebook executives that Instacart has poached, including several people on Facebook's product team. Her hiring signals Instacart's shift into a more social-media-like future, one that places greater emphasis on driving habitual usage and advertising. Instacart has already been eyeing categories outside of grocery, hoping to become the place that customers order everything from prescriptions to pet food. As Tarik Mughisuddin, the managing director at the digital performance marketing company Catalyst, put it an email, "Instacart has grown to become much more than just online grocery, and in the process, is becoming core to many consumers' day-to-day routines."
Cara Rasch, a food and beverage analyst at market research firm Packaged Facts, said in an email that "Simo's vision for Instacart becoming an 'incredible consumer app' that inspires consumers with food content is potentially a game changer for the online grocery market at large." While at Facebook, Simo had close involvement in making gaming and video — including Facebook Watch and Facebook Live — a bigger part of the Facebook app, potentially previewing a version of Instacart that has some of those same features of the Facebook app.
Rasch noted that while other online grocers "are increasingly offering recipes, blogs and meal planning assistance to build consumer loyalty," few have replicated a social media sensibility, especially the ease of sharing social content. Instacart, if it does manage to capture that social experience with recipes and videos, "could indeed make Instacart an app that people want to open multiple times a week because they can share content with their friends and be inspired to change their lifestyle through food," she said.
Simo's vision also has significant implications for Instacart's ad business, which has already grown to $300 million in revenue — representing a full 20% of the company's overall business. If people use the Instacart app more frequently then, in theory, Instacart could charge more for its ads.
Instacart has in recent months worked to make its ad side increasingly attractive to brands. It added a new feature that lets brand edit how their products are displayed and described on Instacart, a step toward giving brands slightly more control over their presences on the app. In an interview with CNBC about her appointment, Simo said that, at Facebook, "we saw the emergence of a lot of new companies built on top of Facebook ads" — a pattern that she also expected to crop up on Instacart during her tenure.
"I expect Simo to focus on increasing the engagement of the Instacart app," said Adam Epstein, vp of growth at the e-commerce advertising platform Perpetua. "With more engaged users, dramatic increases in advertising revenue will naturally follow."
Despite its splashy new executive hire, Instacart is facing a growing set of challenges. Competitors like DoorDash, for instance, are increasingly investing in the grocery space. In June, DoorDash won a significant contract with Albertsons on grocery delivery. According to a report in The Information, Instacart has long relied on exclusive grocery partnerships to get by — 85% of its retail partners signed exclusive contracts — and "several" of those contracts are reaching the end of their exclusivity period. The Information, citing data from Bloomberg Second Measure, also reported that weekly sales are falling from their pandemic peak — they were down 16% year over year from the last week of March to the first week in June while others in the industry, like Walmart, have seen growth during the same period (up 20%).
Turning the Instacart app into a place that customers visit habitually, and that advertisers therefore want to target, might be one way for the company to keep pace. While grocery rivals like Kroger are also investing in advertising, Instacart has a comparative lead, and Rasch said that, when it comes to future Instacart ads, "I think there's a lot of potential for local food producers, co-ops, and farmers' markets in particular to engage with consumers this way."