How Iris Nova is managing reopening brick and mortar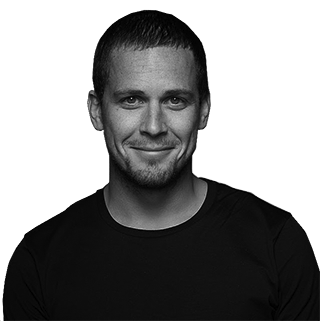 Iris Nova's New York City stores are currently closed, and it's unclear when they'll reopen. But the drink is still available at some brick and mortar locations — namely Walmart.
Over the last three month, consumer behaviors have shifted — and the strategies behind retail expansion have changed dramatically. At this week's Modern Retail +Talk, Iris Nova's founder and CEO Zak Normandin explained why the pandemic is a test for DTC brands that are hoping to maintain a brick and mortar presence.
The decision to partner with Walmart earlier this year was about "taking Dirty Lemon to a much larger audience" that DTC never could, said Normandin. Now it may be the key to help take the brand's wholesale sales to the next level. "The reality is that people are still shopping in stores," and this is the right time to tap into the volume potential.
What we learned:
There is a very small window to build brands into large scales right now,

and they need a combination of DTC and diversified retail channels to survive. 

A strategic partnership with established brick and mortar

channels is helpful, especially for niche food and beverage brands. Iris Nova's investors include Coca Cola, which is in talks of using the platform to fulfill DTC orders.

Community building often isn't scalable — at least not the way it was before.

"I don't think we'll see pop-ups happening anytime soon," said Normandin, pointing to the exodus of urban young customers leaving big cities like New York.
Diversify sales channels with a larger partner
Coronavirus' impact on retail means shopping trips have become limited — and new brands can use retail partnerships to their advantage.

When customers do leave their home, "they tend to grab extra items they wouldn't on a regular basis," said Normandin, including splurges like health beverages.

Big retail is a great opportunity for a product trial for any food or beverage company.

Dirty Lemon's partnership with Walmart is helping Iris Nova build relationships with other big names in the future, he said. 

Big CPGs still call the shots

, because they have all the money and distribution. The startups that will win are the ones with broad appeal catching the behemoth's eyes. "If you're trying to stay niche, there is no point in raising capital and aiming for hyper growth," said Normandin. "Because at the end of the day, the big players are going to win." 
Reopening brick and mortar is pointless without demand
Luxury retailers like Nordstrom and Neiman Marcus are having a rough go of it due to store closures. Now, it's unclear how quickly people will go back to these places. Startups that once partnered with these luxury brands will have to think long and hard about if the demand before coronavirus still exists.
Cashierless will see a similar acceleration that contactless delivery is having right now.

"The habits being formed right now will stay for a long time," said Normandin, and shoppers may prefer pickup or limited contact for the foreseeable future.
The startup playbook is changing
"The best way to increase loyalty is to get to know your customers' preferences directly,"

which is where DTC comes in,

said Normandin. One example of encouraging discovery is offering free flavor samples with purchase, a deal Dirty Lemon has had throughout the pandemic.

Investing in community events — like pop-ups — depends on your category.

"We don't need to over-stimulate customers," Normandin said, especially for straightforward categories like sparkling water or mattresses.

Good brands should be looking for acquisition deals right now.

"There is not enough merger and acquisition activity to justify the amount of brands on the market," said Normandin, so holding out for the billion dollar check isn't a viable strategy, "and it never has been."
See the video: