'It's almost like a treasure hunt': Inside the world of paid Amazon reviews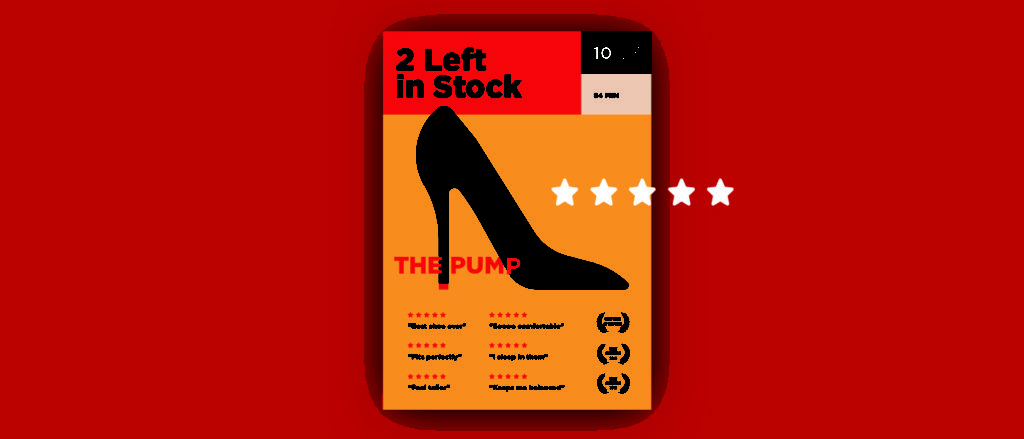 Ivy Liu
Anna* first learned about it from her cousin: a way to make some extra money. Her cousin knew someone who hosted a group chat — this person was essentially a middleman — that would match sellers with "buyers." Buyers is in quotes because they all get refunds, and often some cash too. This was Anna's introduction into the wheeling and dealing world of Amazon product reviews.
This marketplace isn't new — it's been around for nearly as long as Amazon's third-party marketplace. An easy way for sellers to maintain a competitive advantage is to have good reviews, and a lot of them. Free market economics would lead us to believe that the best products would receive the most good reviews. Alas, that's not how things work; a longstanding ecosystem of sellers — many of whom are based in China — have taken to online channels to solicit refunded sales in exchange for glowing reviews. It's not about whether the product is good, it's about how many people positively review it.
Up until 2016, Amazon even allowed for this practice — so long as it was properly disclosed in the review. Then, the company changed the rules: the payola review world went underground — but remained vibrant, living on various social networks and online forums. Though blatant perpetrators were penalized, Amazon has never had a clearcut system to really eliminate the problem. In 2018, it took its most robust action against "bad actors" — as it described them — and performed large sweep of alleged violating reviewers and sellers.
Which brings us back to Anna, and tens of thousands of others. Despite Amazon's attempts to rein in a thriving economy of compensated reviews, it persists. Anna, for example, is part of numerous group chats and Facebook groups that connect her with sellers trying to get an onslaught of 5-star reviews. She describes herself as a "review agent."
This black market lives mostly in chat and social platforms; Facebook is where it really thrives. Numerous private groups exist that state both implicitly and explicitly that sellers are giving products away in exchange for reviews. The groups contain anywhere between 300 and 25,000 members. Join one and you'll be bombarded by posts for hundreds of items — Bluetooth speakers, baby monitors, hair care supplies. Sellers ask group members to either comment on the post or send a private message. When they do that, they are asked a few questions to verify their Amazon accounts and are then prompted told to purchase the item. Once finished, a refund (and sometimes commission) is paid out — either through Amazon or PayPal. The latter route will likely provide an extra few bucks too. Anna says the average commission is around $5.
Facebook groups aren't the only online destination. Darcy* has been reviewing for the last few months. She found out about it by searching for product testing gigs on Google and then got sucked into this less-than-kosher subculture. She started in the groups, but it didn't stop there. Soon, Darcy began to get targeted ads for product reviews. "Now all my ads on Facebook are for free products," she says. The ads usually contain a button to send a direct message to the seller. An "auto bot" leads her through some prompts — how to buy the product, personal information — and as soon as the purchase is made, she's reimbursed. Thus far, she says she earned a few hundred dollars — and a lot of free things.
Facebook is an epicenter, but it's branched out elsewhere. Jason*, another frequent reviewer, has turned to Twitter, Instagram, Reddit, Snapchat and WeChat to find reviewing opportunities. It's "available in many places," he says.
According to Tommy Noonan, founder of the Amazon review analyzer ReviewMeta, while the initial 2016 crackdown did quell the problem, much of the marketplace is still teeming with fake or illegally compensated reviews. The problem is that the cutthroat nature of the Amazon third-party marketplace makes sellers do all sorts of things to gain a competitive advantage. "Amazon kind of created this ecosystem where the stakes are so high," he says. "What I've seen is that there will be a loophole that [sellers] discover and then exploit." Then, some time later, Amazon will shut it down. It's digital cat and mouse; If a seller can game the system for even just a short while, leading to a large sales influx, it's likely worth the risk getting caught.
Some sellers are even trying to solicit honest customers to join the review compensation masses. One Amazon listing for a mobile phone screen protector included a note saying they would provide a $10 gift card in exchange for a 5-star review. Despite Amazon's regulations stating this is against the rules — and numerous reviews reporting this maneuver — the item remains for sale.
For Amazon, it's a headache. For sellers trying to do things fairly, it's hurting business. But to the reviewers, it's a game — and a way to cheat the system. Anna says she's accumulated so many free items, she plans on opening her own eBay storefront. Darcy is more lighthearted; "It's more fun than anything," she says. "It's almost like a treasure hunt."
* Names have been changed over reviewers' fear they'll be kicked out of their groups.