'It's safer to sell pickaxes than mine for gold': New infrastructure companies are capitalizing on the DTC boom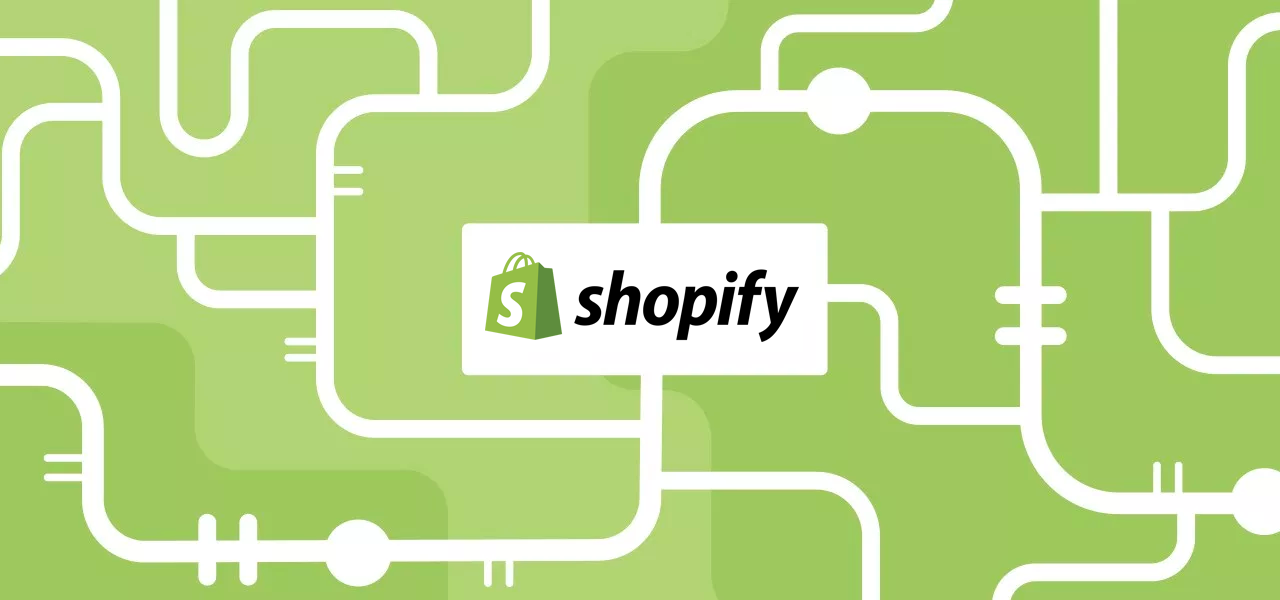 Direct-to-consumer brands were born out of — or so founders say — a desire to do everything, cutting out middlemen like retail partners and establishing direct connections with customers that create a feedback loop of insight-fueled product development. The goal was to build better brands with fewer hands in the pot. But online growth has proven to be far from limitless.
A new boom of technology partners have seen an opportunity to seize on this next-stage DTC opportunity: Scale is difficult, and brands, despite a good product and a decent customer base, might sink left on their own. Launching specific services targeted at DTC brands looking to bridge the gap between startup and sustainable retail businesses, companies like Shopify, The DTX Company and OneMarket are positioning themselves as more than just platform partners with technology solutions. They're offering new brands keys to a more efficient ecosystem, where they can acquire new customers, tap into third-party customer data, fulfill online orders and build new stores, without putting themselves out of business spending the money it takes to get those things right.
It's the modern-day equivalent of selling pickaxes to gold miners, according to Luma CEO Terry Kawaja.
"For [DTC] brands, you're going to have a world where you have a bunch of losses, where the segment consolidates as it matures," said Kawaja. "It's a safer play to sell the pickaxes than to mine for gold. And so that's the next opportunity you're seeing companies capitalize on."
It's even become a growth strategy for DTC brands themselves. Iris Nova, which has invested in text-to-order technology for its brand Dirty Lemon and built a database on top of that, announced plans last month to invest $100 million in CPG brands over the next five years. Founder Zak Normandin cited the opportunity as a way to build a next-generation Coca-Cola, using the logistic framework Iris Nova built and extending that to other brands who might not have the ability to ship within two-days or rollout mobile commerce on their own.
"Having access to these brands, we can grow our operational infrastructure while allowing that pool of customers to grow," said Normandin. Iris Nova hasn't yet made any investment in outside brands. "Like-minded brands can access that same pool. Our vision has always been to build a data set around consumption behavior in that space."
Under increasing pressure — to keep up with e-commerce standards defined by Amazon, to make returns to investors, to move toward an acquisition or IPO or simply to scale past $10 million in revenue — DTC brands are starting to bundle back-end logistics to cut costs while remaining independent.
"A three-layer cake"
Tim Armstrong, the founder of The DTX Company, which invests in and builds tech and customer acquisition platforms for DTC brands, sees three distinct areas where these brands need more efficiency on the back-end.
"We see a three-layer cake in the direct-to-consumer opportunity," said Armstrong. The bottom layer is supply chain and efficient production. The second layer is the fulfillment infrastructure, where products are sold and shipped and the e-commerce and store experience customers go through to order. The top layer is customer acquisition, marketing and building direct relationships. DTX, according to Armstrong, is playing in the top layer. With a new tool called Unbox, DTX is working with brand clients to set up more opportunities for brands to reach customers in new ways, particularly at events and other modes of in-real-life advertising.
"We're building out the infrastructure and creative ability for brands to reach consumers directly. The area that we want to innovate in is an area where a network effect can improve the customer acquisition brands are doing. Our experience lets you go outside of the digital space quickly," he said.
The goal for DTX is to wean brands off of platform dependence, particularly Facebook and Google, where most digital brands first start spending performance marketing dollars. It offers brands third-party pooled data to help them figure out how to break into new demographics and better target untapped customers without dumping money into a guess-and-check Facebook strategy. At the same time, brands too reliant on the platform risk not having visibility into their customers, particularly as Facebook and Google deal with data privacy concerns.
"There's a huge challenge on the brand side when it comes to end-to-end customer data and targeting," said John Sheldon, the CMO of Smile Direct Club. "We bump up against popular platforms like Facebook and Google around that, because they're in the midst of intense scrutiny with privacy. So the heavy lifting on our part is moving those customers to our platform to learn more about them."
Building out data sets that are primarily first-party customers, while layering on added insight of third-party customers sourced from other similar brands can help companies reach new customers while spending less to acquire them, said Kawaja.
"There are a lot of learnings other DTC brands have gone through, so why shouldn't other brands leverage that?" he said. "We shouldn't reinvent the wheel every time — especially for smaller, younger brands, if they can learn from others that have been there, done that, especially on the marketing side, they can leverage that."
Rising costs and opportunity
Shopify has cemented itself as the go-to backend and logistics partner for DTC and e-commerce brands, branching out from its core web server product to launch tools that help brands open retail stores and ship orders. In June, the company launched its own Amazon-style fulfillment center that handles inventory, shipping and delivery for e-commerce brands at faster and cheaper rates than they'd be able to score on their own, because order volume drives prices down for shipping carriers.
If Shopify was responding to Amazon's effect on the e-commerce industry, other companies are now responding to the Shopify effect, looking to cater to the growing logistical needs of these DTC brands to share data, operate in-store technology and run their back-ends more efficiently as they grow up. According to Armstrong, once brands hit roughly $10-50 million in revenue, bigger-scale logistics kick in in order to keep growing past that first milestone, and more work is involved beyond snappy branding, trendy product and a Facebook campaign.
Brands that do invest in these logistics have the competitive advantage of then outsourcing that work to other brands, building their own defensible moats and driving more revenue.
"Naturally expanding the product offering creates efficiency across the organization and for all the brands involved," said Normandin of Dirty Lemon. "It's about brands having access to consumers directly. This is something everyone's thinking about and companies are trying to figure out the next way they can strengthen the relationship with the customer that doesn't drive up costs."
Bulking up back-end logistics and driving more efficient marketing strategies could help DTC brands when inevitable consolidation comes for the category: Brands that are profitable and have built sustainable businesses from the bottom up will be considered more valuable.
"I anticipate seeing significant consolidation of brands over the next three years. People should be prepared for a major shift," said Lori Coulter, the CEO of swimsuit brand Summersalt. "There's been a major shift in the influence of different retailers, wholesale brands and consumers, all the way in the relationships across the supply chain. It's iterative in a way, borrowing from a tech startup mentality. Being first and best and quickly learning the new table stakes is how you survive."