Jumia is still in search of profitability as it seeks to dominate African e-commerce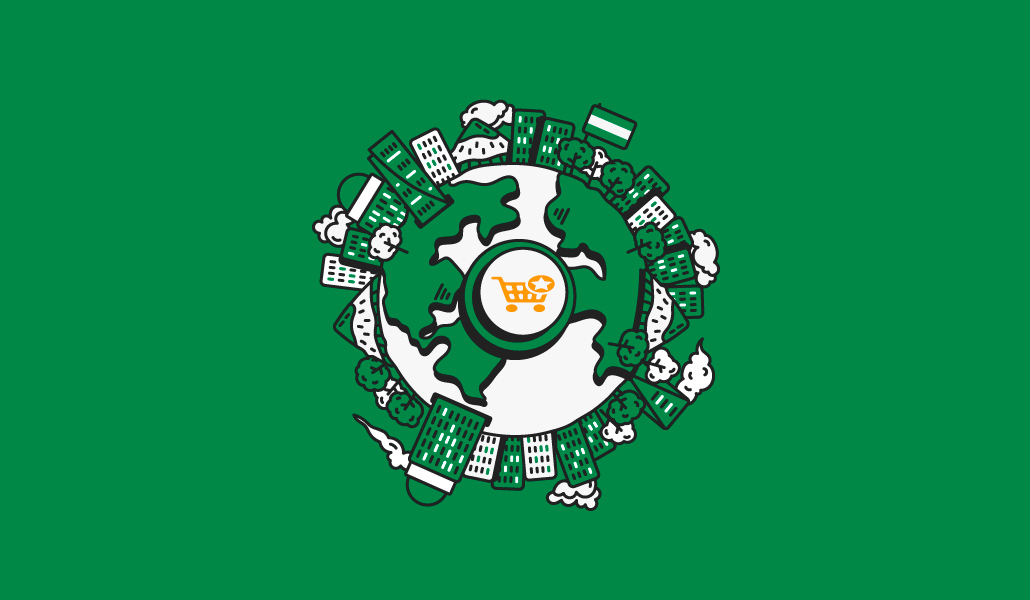 Ivy Liu
This is part of a Modern Retail editorial package focusing on the vast world of e-commerce platforms outside of the United States. You can find the rest of our coverage here. 
In its quest to become the dominate e-commerce marketplace in Africa, Jumia has historically placed profitability on the backburner for the sake of growth. But now, the company is starting to prioritize certain investments for the sake of profitability.
This week, Jumia released its 2021 first-quarter earnings, showing €24.7 million in revenues, a 6% decrease year-over-year. The company remains unprofitable eight years since its 2012 founding and two years after its April 2019 IPO. This quarter, the company lost €33.7 million, which represents an improvement from 2019. Losses narrowed 24% year-over-year. The American e-commerce giant with a similar marketplace model, Amazon, took six years to become profitable.
Jumia shifted from a retailer to a marketplace model after its founding in 2012, incorporating new payment platforms and scaling its reach. The company went public in 2019, after becoming the first e-commerce unicorn focused on Africa (though the company is headquartered in Germany). However, the public markets have proven unstable for the company. In search of profitability, Jumia is expanding its assortment of everyday essentials, as well as investing more in quick delivery fulfillment and diversifying revenue streams.
In its beginnings, Jumia was "a first mover in a pan-African play for e-commerce," said Wiza Jalakasi, vp of global developer relations at African financial tech startup and money transfer app Chipper Cash. It faced an uphill road in what Jalakasi described as a "low-trust society," where delivery had been spotty, at best, driving consumers to wonder if quick, reliable online commerce was for them.
Jumia was launched by two former McKinsey consultants, Sacha Poignonnec and Jeremy Hodara. In its F-1, Jumia stated that it believed it was poised for success in Africa because, "We have developed a deep understanding of the needs and preferences of our sellers and consumers [in Africa], and we possess extensive local knowledge of the logistics and payment landscapes in the markets in which we operate."
Over the years, the company took on other African e-commerce players like Konga to gain a foothold in Nigeria, the country with the largest GDP in Africa. It now has warehouses in 10 countries and the capacity to make deliveries in 11 countries. Jumia focused initial expansion efforts to African countries with large GDPs like Kenya and Egypt, said Juliet Anammah, Jumia group head of institutional affairs and chairperson of Jumia Nigeria. In 2016, the company transitioned from an online, first-party retailer with its own product supply to a marketplace model with over 100,00 third-party retailers that host a broad selection of their products in almost every product category, including technology, fashion, essentials and grocery.
Jumia has also invested in financial tech, with the creation of its own digital payment platform called JumiaPay, to move from a cash-on-delivery model also in 2016. In the first quarter of 2021, 36.7% or 2.4 million of Jumia's orders utilized the service, a 7% increase year-over-year. The company also built out its trade logistics capacities, increasing its delivery workforce and infrastructure to more quickly deliver internal Jumia orders. The company has also since expanded its logistics arm to "logistics-as-a-service," delivering 750,000 packages for 250 external clients in this year's first quarter.
"When you are in a marketplace model, you have thousands of sellers on the platform. You are processing transactions and you are bringing consumers and sellers together, [so] of course you are going to [be] addressing the payment problem, said Anammah.
In April 2019, the company went public in New York, with shares reaching a high at $49.77. However, after allegations of fraud surrounding its first-quarter 2019 earnings numbers, the stock dropped to its lowest point of $2.15 in August. One fraud allegation was related to the company's "JForce" sales team, whose fraudulent sales accounted for 1% of Jumia's gross merchandise volume in 2018 and the first quarter of 2019. The second allegation concerned orders placed and then canceled before delivery to artificially boost order numbers. Jumia executives said during its second quarter earnings call in 2019 that they weren't aware of the deception until internal investigations confirmed public speculation. They fired all parties involved after finding evidence of deception.
The company also has received ire from some critics who've suggested that it's misrepresented its African identity, as the corporation based its technology and product team in Porto, Portugal, and its headquarters in Berlin, Germany. Anammah responded to these critiques by citing that the majority of the staff at Jumia, the retailers on the platform and its consumers are all Africa-based.
"In a global world today, when you have talent in different parts of the world, it's an interesting question when you ask a company, 'Are you an American company? A Chinese company?'… The soul of the business is in Africa,"said Anammah.
However, 2021 is looking brighter. On Tuesday, after Jumia's first-quarter 2021 earnings call bolstered investors' spirits, the stock closed at $24.10. This was an increase from the $21.60 it previously had been trading at.
In its earnings press release, the company addressed profitability concerns head-on. It subtitled the memo by suggesting that future growth efforts would focus on profitability efforts through diversification of its business to focus on higher-margin opportunities like advertising and logistics. Jumia's in-house agency ran over 283 campaigns during the first quarter, for businesses such as L'Oréal and Unilever.
Additionally, Jumia is also focused on driving more repeat purchases by focusing its efforts on products and services that people might buy more frequently, rather than on big-ticket items. For example, the company is pushing "q-commerce" or quick commerce food delivery, which accounted for 22% of first-quarter 2021 orders. It's also expanding its network of order pick-up stations to 1,600 locations across Africa. It's a reliable and cheaper option for consumers to pick-up their packages, rather than have them delivered, and it allows the company to expand its product and retailer partnerships.
"We've rebalanced our portfolio to everyday essential type of goods," said Anammah. "[Shoppers] can buy literally anything, (and these categories) drive repeat consumers."
Despite challenges, Jalakasi remains hopeful for the company's future, given more time.
"They've planted a seed," said Jalakasi. "As they continue to optimize their processes, more people are slowly going to start to adopt. Eventually I think it's going to be a huge success."