'Little moments of luxury': High-end bath products are still in high demand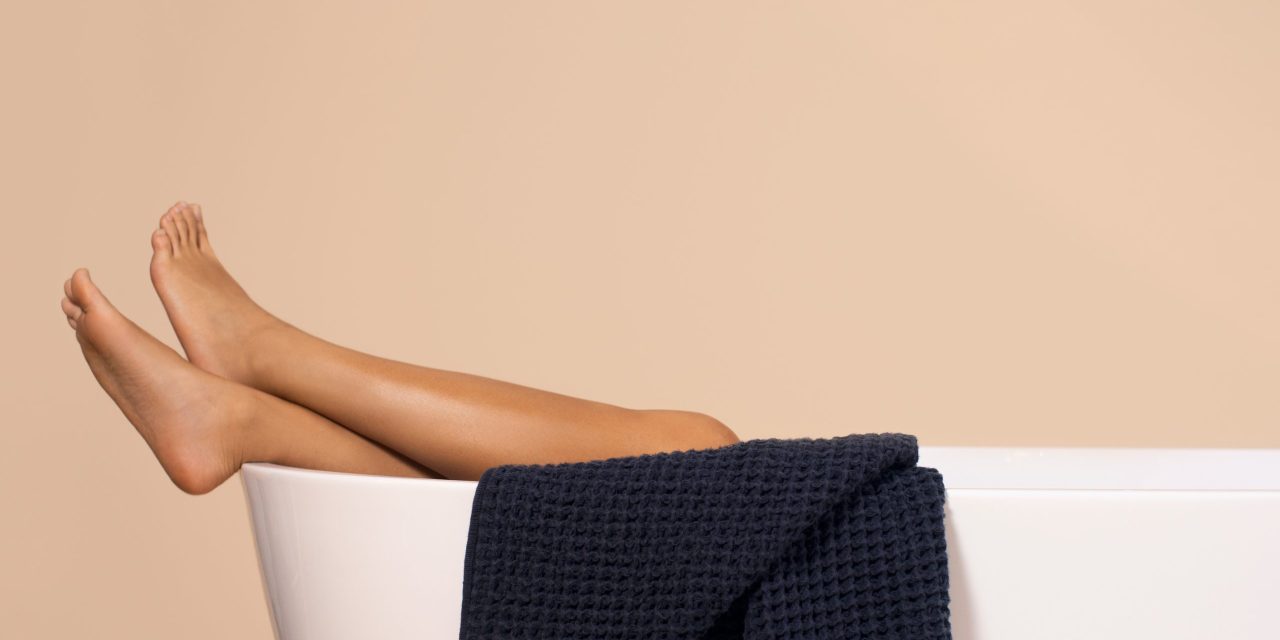 Onsen
At the same time that consumers are remodeling their homes, they are also elevating their bath accessories.
Last year during the pandemic, consumers invested in the home and bath space in droves. Bath towel sales rose 12% to $2.9 billion while bath accessory sales rose 9% to $2.7 billion, according to research from trade publication Home Textiles Today. Today demand continues. Office workers are still working from home, consumers are still investing in major home and bathroom remodels and new homeowners are still filling the bigger spaces they moved to during the pandemic.
While the rising tide has lifted bathing goods across price-points, executives at direct-to-consumer disruptors said that an increased focus on self-care has driven interest in the luxury bath goods specifically. At Bed Bath & Beyond, for example, a bath towel can be found for as little as $4 dollars. At startups, most bath towels start at $40. Indeed, Brooklinen, Onsen, Parachute and Coyuchi all saw pandemic sales boosts last year and continued high sales today. To court customers, brands plan to expand their assortment of high-end bath accessories, often touting high-quality fabrics as a differentiator.
Elevating the everyday
Connor MacArthur, co-founder of Japanese-bathhouse-inspired towel brand Onsen, said the pandemic pushed consumers to re-evaluate their every day basics.
"People started paying attention to the things around them that they were using on an everyday basis that they probably hadn't paid attention to before," said MacArthur. "You know that spot on the wall, that weird tile in your bathroom? … For us, [it] was the towel that you're using."
The brand's products — towels and robes made of a California Supima cotton waffle weave meant to dry faster and last longer — experienced a "really strong bump" during the pandemic, though MacArthur declined to share specifics. "We found that a lot of people would buy one of our towels — just to experiment with –and then they'd come back and they'd replace all the towels in their home, so we saw a lot of repeat buys," said MacArthur. "Through the pandemic, we really rode that wave."
MacArthur explained that last year's momentum was a bit of a "frenzy" and that the "low hanging fruit" of consumers stocking up like mad has slowed, though the brand is still outpacing 2020 sales year-to-date this year. Onsen's products aren't cheap. A bath towel goes for $50 — but the company claims they aren't as bulky as traditional terry cloth towels.
Similarly, Katie Elks, Brooklinen's Director of Design and Product Development, said that consumers were increasingly willing to spend a little more on bathing products that will last longer during the pandemic and continue to do so today.
"People look for little moments of luxury in their daily lives regardless of the amount of time spent at home, an attitude that we feel is here to stay," said Elks over email.
The return of the bathrobe
One product in particular that performed well in 2020 for many of these startups was the bathrobe.
Ariel Kaye, Founder and CEO of Parachute, said over email that bathrobe sales increased 55% in spring 2020 year-over-year on the brand's own site. The company wouldn't share 2021 sales data, but online reviews for many of the brand's bathrobe styles this year have already outpaced 2019 numbers.
At Coyuchi, sales of bathrobes grew 120% from April to August 2020 compared to 2019. Coyuchi president and CEO Eileen Mockus said the pandemic brought new customers to the brand who — after investing in this higher priced space — are repurchasing this year for continued robe and towel needs.
MacArthur said his robe style (offered in three sizes and three colors) has sold out on two different restocks, outpacing the brand's ability to stock it. This year most of the brand's robe sizes and colors still remain out of stock.
"When you take this thing that is pretty unnecessary, but wrap yourself in it and are completely engulfed in it, [that makes] you feel a certain way, said MacArthur. "It's a very uplifting daily ritual."
Coyuchi's Mockus explained that making daily rituals into something more luxurious was more important than ever. "As spas and resorts became inaccessible during the pandemic, Coyuchi found its customer base was increasingly motivated to bring those luxuries into their homes," said Mockus.
This group of startups often tout fabrics as a differentiator compared to other bath brands. Onsen, Brooklinen and Parachute's products are oeko-tex certified and thus free from chemicals and synthetics. Coyuchi's products are Global Organic Textile Standard certified, fair trade and at least 95% organic.
A future of bathing accessories
Going forward, most brands are planning to expand their luxury bathing items to include more products, colors and fabrics.
Parachute, explained Kaye, first launched towels in 2016 but has already expanded to robes, bath mats, slippers, shower rings and baby towels. The brand has also partnered with clean beauty brand Osea for a line of bath salts, soaps and lotions.
Onsen, which currently offers only a bathrobe and towels, will also expand offerings in the future, explained MacArthur. He's hoping to develop a bath mat product as well as other bathroom products before potentially expanding to other areas of the home in the future.
All expect growth to continue as self-care remains a priority.
"While some consumers are beginning to venture out of the home more frequently, home buying is growing at a faster rate than ever before," said Mockus. "Beyond that, home renovations beginning in the 18 months are still underway for many reasons, and I expect the desire to create a more comfortable environment at home to continue to trend upward."