Looking for a turnaround, Rite Aid is hitting some obstacles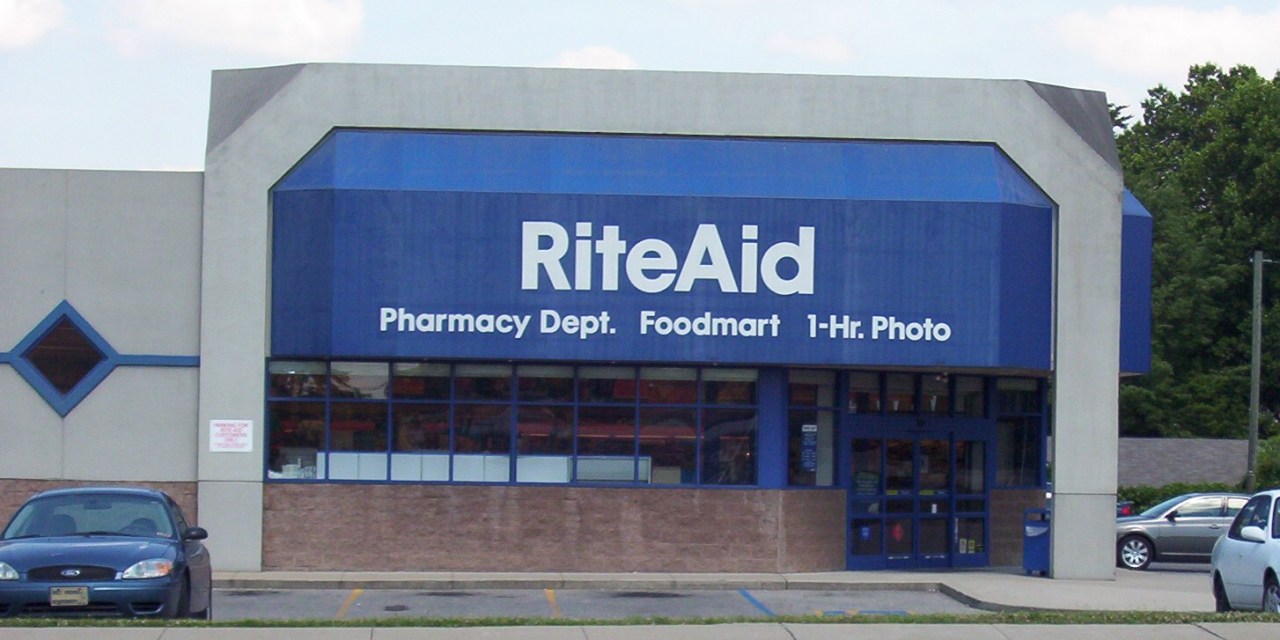 Rite Aid's turnaround plans are seeing some signs of working, but the legacy pharmacy still finds itself in a precarious position.
It has over $3 billion of debt, and faces stiff competition from bigger players like Walgreens and CVS, as well as online companies like Amazon. It's currently in the midst of trying to reenergize its business, by cutting costs, forging new partnerships, and rethinking its store stock. While its most recent performance shows things going better than expected, there's still a long way to go. "I think the performance was okay," said Moody's analyst Mickey Chadha, but the turnaround is still "in early stages."
Even leadership admitted this. "I acknowledge that our work here at Rite Aid Corporation should be considered a turnaround," said CEO Heyward Donigan during the company's earnings call. "After four months on the job, it remains clear that this turnaround will take some time especially for a company of this size and scale."
Revenue in the third quarter hit $5.46 billion, compared to analyst expectations of $5.42 billion. And earnings-per-share were $0.54, as opposed to the $0.07 Wall Street expected. As a result, the company's stock hit a year high — on Friday, it hovered around $14.45 and was a little over $8.30 on Wednesday.
Rite Aid is contending with a bunch of pressures. Its biggest competitions, Walgreens and CVS, are orders of magnitude bigger than it. Walgreens third-quarter revenue, for comparison, was $34 billion — more than six times Rite Aid's. But even Walgreens is facing headwinds as its non-prescription front-store sales decline with competition from other retailers and grocers. "The front store is really struggling, and it's really lost its purpose as a major traffic driver," Ben Antenore, drug industry analyst for Kantar Consulting said to Modern Retail last month.
Rite Aid's biggest problem is that pharmacies as a whole aren't seeing growth in front-store sales and instead are growing with prescription revenue and other partnerships. Given its smaller size compared to competitors — Rite Aid has around 2,400 locations in 18 states; Walgreens have over 9,200 in all 50 — Rite Aid doesn't have the leverage to ink big deals with national networks. "There are certain regions where they can't participate," said Chadha. And changing consumer behavior is hard; "people don't change pharmacies unless they are compelled to do so by their employer, or some other reason," he said.
And while other pharmacies have been looking toward retail partnerships, Rite Aid hasn't kept up with the Pack. Walgreens, for example, has inked deals with both Birchbox and Jenny Craig, while Rite Aid's most publicized partnership currently is its offering Amazon Locker real estate.
Another issue Rite Aid faces is that it wasn't focused on growth over the last few years. A few big companies — Walgreens and Albertsons — considered buying it, which put the pharmacy in a state of limbo. While both sales fell through, it spent years trying to divest and cut costs while on the chopping block. During those years, the entire industry saw large disruption and winnowing margins. "They've lost a lot of time," said Chadha.
The current phase of Rite Aid's turnaround focuses on cost cuts, which it successfully did. But it has a long road ahead to stay afloat. It needs to build a more robust business beyond its front store, while figuring out the right inventory to have a profitable retail business. All the while, it needs to figure out a way to pay down its debt. For now, said Chadha, "they have a little time" until the debt becomes mature.
But the road ahead is tough. "The space itself is going through some pressures," said Chadha, "and Ride Aid being the smallest guy with a lot of debt is going to have to do all the things it's saying it will do — and do them well."