Macy's and Nordstrom are betting on off-price to stay relevant after the pandemic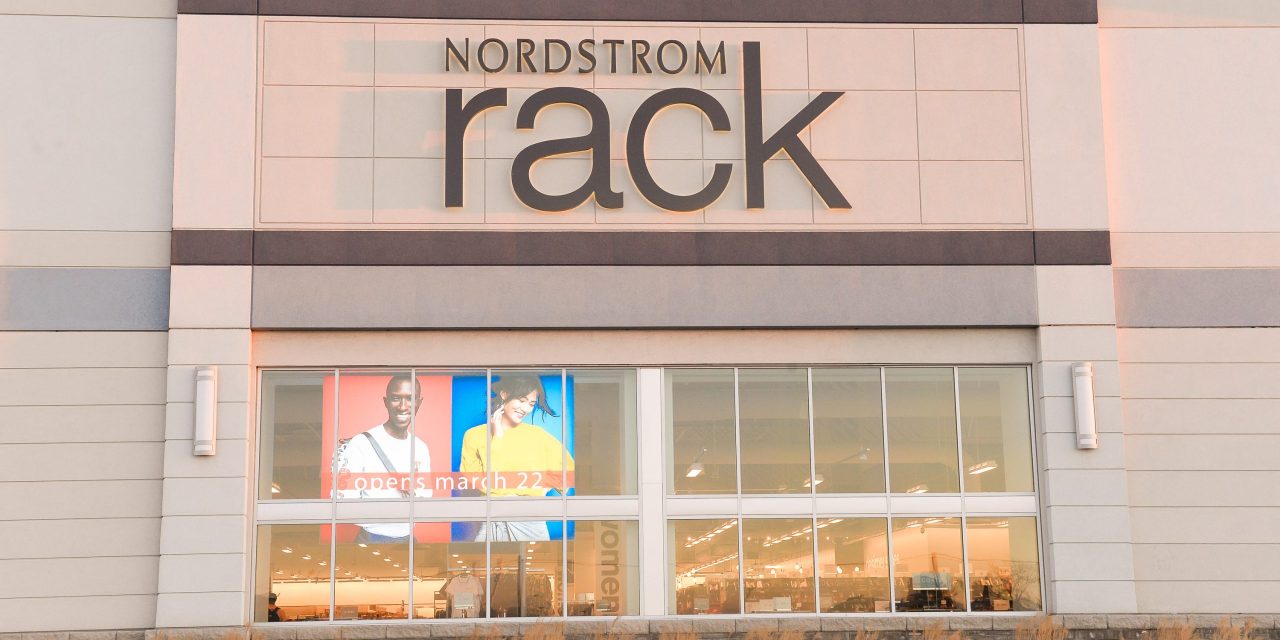 Nordstrom
As Nordstrom and Macy's are still struggling to return to 2019 sales levels, they are investing more in their off-price businesses to acquire new customers.
During their first quarter earnings calls last month, executives at both Macy's and Nordstrom discussed how they plan to expand their off-price business. Nordstrom is focused on driving more Nordstrom Rack sales with the help of its e-commerce business, both by expanding fulfillment options and getting more people to download the Nordstrom Rack app. Macy's meanwhile is opening more off-mall locations and store-in-store locations its "Macy's Backstage" stores and trying out a popup version of its "Bloomingdale's The Outlet" for the first time. Both hope to integrate these off-price ventures into their full-price operations and drive consumers to higher price-points as well over the long term.
The apparel category faced a disastrous 19% decline in 2020 sales according to the NPD Group, with stay-at-home consumers showing a lack of interest in any fashion besides sweatpants. And while Macy's and Nordstrom reported year-over-year first quarter revenue growth of 56% and 44% respectively, both companies' sales are lower than they were during the first quarter of 2019.
As such, Macy's and Nordstrom are in search of a multitude of ways to acquire new customers — and one such way to acquire new customers is to expand its off-price business, and reach customers who might be more price conscious than the typical Macy's or Nordstrom customer.
While Nordstrom's traditional department stores skew towards in-mall locations in larger, metropolitan cities like New York City or Chicago, its 250 Nordstrom Rack generally-freestanding locations are spread across more diverse geographies, similar to the successful off-mall stores of Kohl's or Dillard's.
One of Nordstrom's top priorities, said CEO Erik Nordstrom in the retailer's first quarter earnings call, was to "broaden the reach of Nordstrom Rack." To do this, the retailer is continuing invest in buy online, ship-to-store — with the goal of expanding next day pick up of both Nordstrom and Nordstrom Rack goods to all Rack locations. The retailer offered next-day fulfillment at its Rack stores for the first time last year, previously only found at traditional Nordstrom stores.
Driving shoppers to the Rack app is another goal, which now accounts for 75% of the retailer's total traffic and two-thirds of the retailer's total digital sales. Nordstrom has made 25 updates to its Rack app this year, such as a redesigned homepage and in-store and online integration features like "scan-and-shop," which allows users to take pictures of barcodes in store to find the item online. Another feature allows users to take a picture of an item of clothing they like and be given suggestions on similar items offered on the app. The app also now features the retailer's "flash sales" via its own button that stays on screen no matter where a user scrolls, emphasizing the low price benefits of the rack.
Nordstrom Rack's sales this quarter, however, were still down 13% compared to 2019, though Nordstrom said that the Rack's sales constituted "a 10-percentage-point sequential improvement from the fourth quarter." Neil Saunders, managing director of GlobalData Retail, said that to improve this performance going forward, the retailer can't rely on price alone.
"Nordstrom Rack is not performing particularly well," said Saunders. "In the latest quarter, it's sales are very lackluster compared to other off-price players.
Saunders added that, "this just underlines that performance is not just related to price-position, it is more a consequence of the range and assortment offered," Saunders said, referring to the fact that Nordstrom's apparel assortment consists of more formal and workwear compared to other off-price competitors like TJMaxx.
Like Nordstrom, Macy's is also investing in off-price, but with a focus on opening more more physical locations. Unlike Nordstrom, Macy's off-price chains are for the most part not standalone stores, but rather are located within existing physical locations. Macy's plans to open 47 additional off-price shop-in-shops — called Macy's Backstage — for a total of 270 by the end of 2021. The retailer does, however, alo plans to open two freestanding Backstage stores.
"If you want to buy something from the Macy's brand and you want to pick it up in one of these locations because it's more convenient to your house, or you want to return something, you'll have full capability to do that," said Macy's Chairman and CEO, Jeff Gennette. "So our intent on this is really to kind of build out an ecosystem and to have both off-price and full price."
The retailer is also investing in Bloomingdale's off-price operations, trying out a pop-up version of  "Bloomingdale's The Outlet" in New York for the first time in the outlet's 160-year-old history.
Now, as many formal workplaces haven't re-opened, Saunders isn't surprised by the retailers' continued struggles.
"Nordstrom's assortment, much like Bloomingdale's, is more focused on formal wear for working and social occasions [and] that part of the market has not come back as strongly," said Saunders. "It is also the case that the far fewer of the customers of these higher end department stores received stimulus checks."
However, Nordstrom and Macy's believe these off-price ventures can assist with customer acquisition, bringing new customers in at a lower price-point to ultimately buy at higher prices.
"We talk a lot about the synergies in our business and how that point of discovery in acquiring new customers in our Rack business works for us as a retailer and works for brands," Erik Nordstrom said in last year's fourth quarter fiscal year earnings call. "We have a lot of data on that of customers who get introduced to a brand in a Rack business and end up becoming a full-price customer of that brand."
Macy's Gennette echoed similar sentiments amongst new exploration and investment in off-mall locations of Macy's Backstage.
"I'm curious to see what [our off-price investment] does for the overall ecosystem of customers who shop between off price and full price," said Gennette. "How many additional purchases they give us, what goes on with their lifetime value."