Macy's concept store strategy comes into focus as it scales down 'Story' locations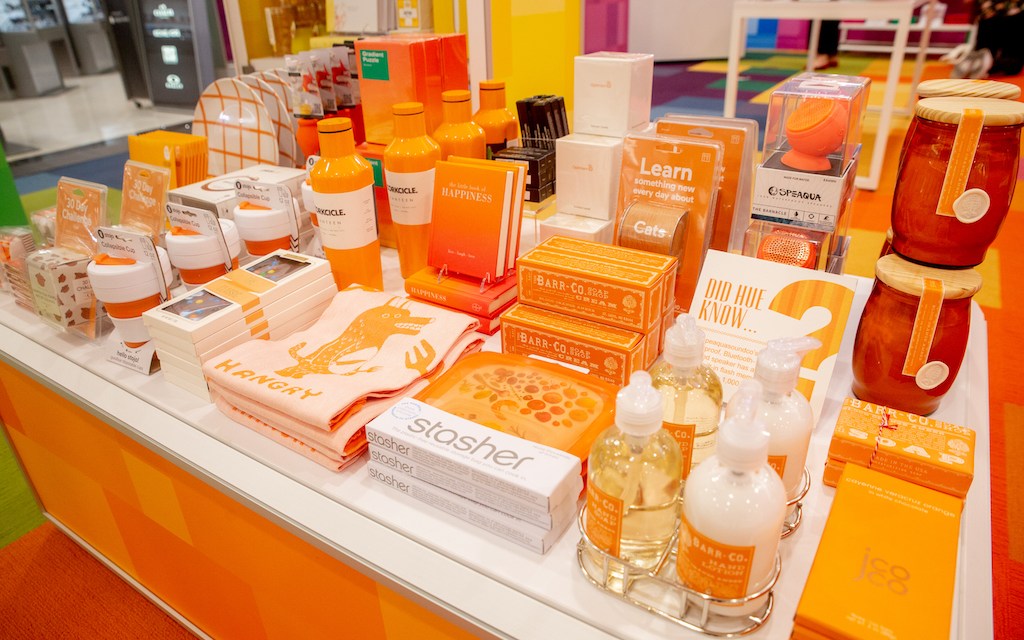 Macy's is closing 16 of 36 Story by Macy's locations, the curated store-within-store concept it launched less than a year ago. The move suggests the strategy to incorporate the theme-rotating shop it acquired in 2018 into its existing department stores may not have panned out.
At the time of its acquisition, the retailer positioned Story as a means to attract younger shoppers with hip, up and coming brands presented as part of themed displays. 
Sucharita Kodali, principal analyst at Forrester, said that the Story strategy's lackluster results may purely be a reflection of difficulties the department store world is generally facing. "I'm frankly surprised these stores weren't closed sooner," she said. 
For Macy's, the scaling back of Story is simply a result of a "test and learn incubator" it's been running to learn customers' behavior, the company said in a statement. It also said the closures will be concentrated in areas where multiple Story locations exist. The company didn't confirm how many Story shutdowns overlap with the 125 stores it plans to close throughout 2020.
Retail advisor Steven Dennis said that with Story's quick expansion, Macy's took a chance by experimenting aggressively in those markets. "The more you experiment, the more likely you're going to fail," he said. He also noted that given Story's origin as a single boutique in a unique market like New York City, it probably wasn't the right fit for the many other markets Macy's expanded into.
Since their subsequent installation, Story locations have been criticized for numerous issues that may explain Macy's decision to do away with many. Last August, retail analyst Chris Walton pointed to kitschy merchandising and uncreative displays at two locations over several months, claiming it a sign of Macy's lack of creativity in utilizing Story. In the past year, Walton also noted the shop has evolved to include sponsored themes, such as such as the bland Outdoors theme, which featured merchandise by Dick's Sporting Goods and Scotts Miracle-Gro.
On the other hand, the 20 Story shops remaining permanently open (including the Herald Square flagship, is a positive sign it at least helped drive incremental traffic to their accompanying department stores.
Ethan Chernofsky, vp of marketing at location analytics startup Placer.ai, said "the Story concept has resonated with Macy's customers, based on foot traffic data from the time they opened." According to Placer.ai analysis of Houston and Philadelphia area stores, data shows the Story-integrated Macy's locations garnered higher shopper visits than nearby Story-less department stores. 
For example, in April 2019, the month the concept was launched, Houston's Macy's Memorial City saw a 16.4% increase in overall visits, while May and June both saw year-over-year increases of 5.1% and 16.8% respectively. Despite traffic patterns returning to normal after the launch, visits continued to level off at an expected rate. This also likely means that Macy's was targeting already high performing stores to institute Story into.
The Story shutdown announcement also came within days of Macy's unveiling another concept store, Market by Macy's, implying the company isn't giving up on concept stores altogether. The standalone beauty-focused series of shops, which opened its first location in Dallas on Feb. 6, is also being headed by Story founder Rachel Shechtman (now holding the title of Brand Experience Officer at Macy's). The shift to niche, curated merchandise is wise on the company's part, said Kodali. 
"I like that the small store format with different products and a different inventory model is in the works," she explained, pointing to its other acquisition, cosmetics store chain Bluemercury, which is rapidly expanding. "The store-in-store concept will work in some places and likely won't in others, but they do need to shake things up," she said of Market by Macy's, which is focused on smaller vendors and local differentiation that today's shoppers gravitate toward.