Madison Reed plans to end the year with 80 stores as it prioritizes physical retail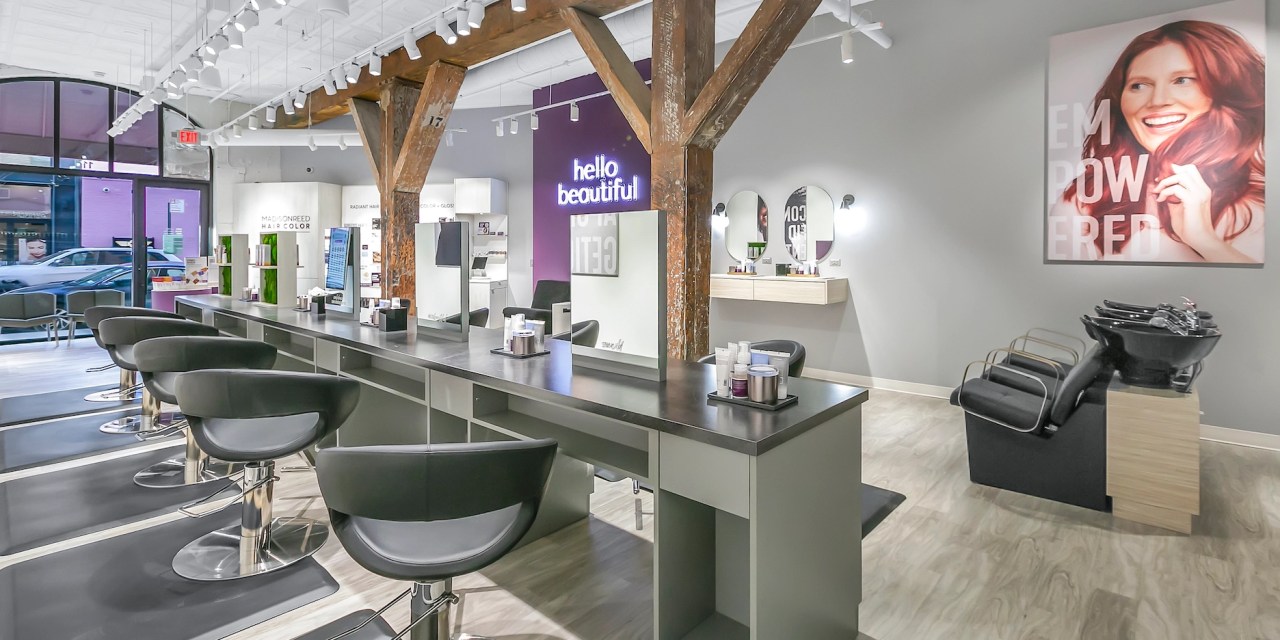 Madison Reed
Hair coloring brand Madison Reed plans to end the year with about 80 retail stores across the country.
First known for at-home coloring kits, the company is planning to grow full-service salon and retail stores in the next couple of years. Madison Reed, which started in 2013 as an online-only hair color brand – has been steadily growing its physical presence the past few years.
The brand opened its first Color Bar in 2017 in New York City. And despite the pandemic's lockdowns boosting its online sales in 2020, the company has resumed physical expansion. Back in March 2020, the brand had 12 owned salon locations. Today, there are 65 Madison Reed Color Bars. The company plans to end the year with 80 stores and around 110 locations by the end of next year. 
At the same time, the company is growing its exclusive programs, such as video consultations and coloring memberships. Madison Reed also began offering an unlimited roots membership nationwide this year. The subscription allows members to get monthly touch-ups starting at $65 a month; the program currently has over 15,000 users, which has been helpful for retention, according to the company.
In March, Dollar Shave Club CFO Jose Zuniga. In April, the company raised $33 million in venture capital funding, which included participation by Jay-Z's Marcy Ventures. These internal updates are in support of the rapid retail expansion in the next year.
Amy Errett, founder and CEO of Madison Reed, told Modern Retail that the company plans to continue building its omnichannel strategy to include digital DTC sales, stores and wholesale presence.  
Going wide and deep into markets 
Errett said that as Madison Reed continues to add new regions, "we're also filling in some markets where we have multiple locations." This has resulted in Madison Reed expanding into many high-traffic suburban shopping centers, Errett explained, as well as nearby urban hubs.
For example, the company opened its fourth color bar in Brooklyn's Williamsburg neighborhood late last year – and is also planning a Montclair, N.J. store this year to complement its New York metro area presence. Similarly, Madison Reed has six stores in the Dallas area and seven locations in Southern California.
Much of this approach is informed by years of data the brand has accumulated through its online customers. 
"Having a large consumer base across the country helps us identify where they shop," she said. "So it makes it easier for us to select locations." The company tends to go with a lifestyle center versus strip malls — "from there, we target locations within a 10-to 15-mile radius," Errett said. "We're seeing our existing customers make referrals to friends and family nearby," she said. 
The localized brand awareness also creates a halo effect across Madison Reed's other channels throughout each new location. "We find that our online channel sees a lift, and nearby Ultas do better," she said.  
Using salon services for brand-building  
While Madison Reed locations offer professional salon services, some customers come into Madison Reed's stores to pick up their subscription boxes, or purchase a treatment or styling product when needed – for example in-between online orders.
Given that the brand's products are available in all Ulta stores, Ulta.com, and Target's Ulta mini-stores, "we find that many of our customers interact with us through our store service, but are also interested in taking products home," she said.
This has led to Madison Reed customers shopping the brand through multiple channels, Errett said. 
However, every location is slightly different — and there are different dynamics based on region, Errett said. The stores are "doing better and better as we learn more," she explained. "We find that the first one tends to have challenges because you're new to a region, but as we open more there is more brand recognition as you give customers choices of location."
Another on-the-ground learning was holding off on awarding franchises, as the company resumed openings last year. "We had originally thought about franchising, but once we opened our own stores and the pandemic happened, there were not-so-great things happening in the franchise world." At the time, Errett said laying the responsibility of operations on franchisees didn't feel right, and so the team focused on company-owned stores. 
Madison Reed's rapid physical growth comes at an inflection point for the salon industry, as it tries to recover from the early pandemic shutdowns. 
Leon Alexander, president of salon and spa consulting firm Eurisko, said that the salon industry is still operating at about 85% the rate of 2019 levels – "and some of that has been due to price increases." 
However, some of it is also attributed to changing habits. 
As high-end studios and lower-end chains find their footing, differentiated brands are positioned to take market share away from struggling businesses, Alexander explained. Madison Reed's accessible price points and tech-enabled booking could boost its business.  
"Right now, we're designing locations that include revenue outside of hair services, like cafes or even a Champagne bar," Alexander said. "To be profitable, you have to find ways to increase average visit spend." 
For example, designing subscription plans is another smart way to add value, "especially as a recession looms," Alexander said. 
As the brand grows nationally, it will offer other memberships targeting different hair color needs, Errett said. 
"Women everywhere color their hair," Errett said. "We want to continue to offer premium services and products – so we want to find the right locations and think creatively of what that looks like."