Mall Rats: Gen-Z shoppers are rerouting the future of physical retail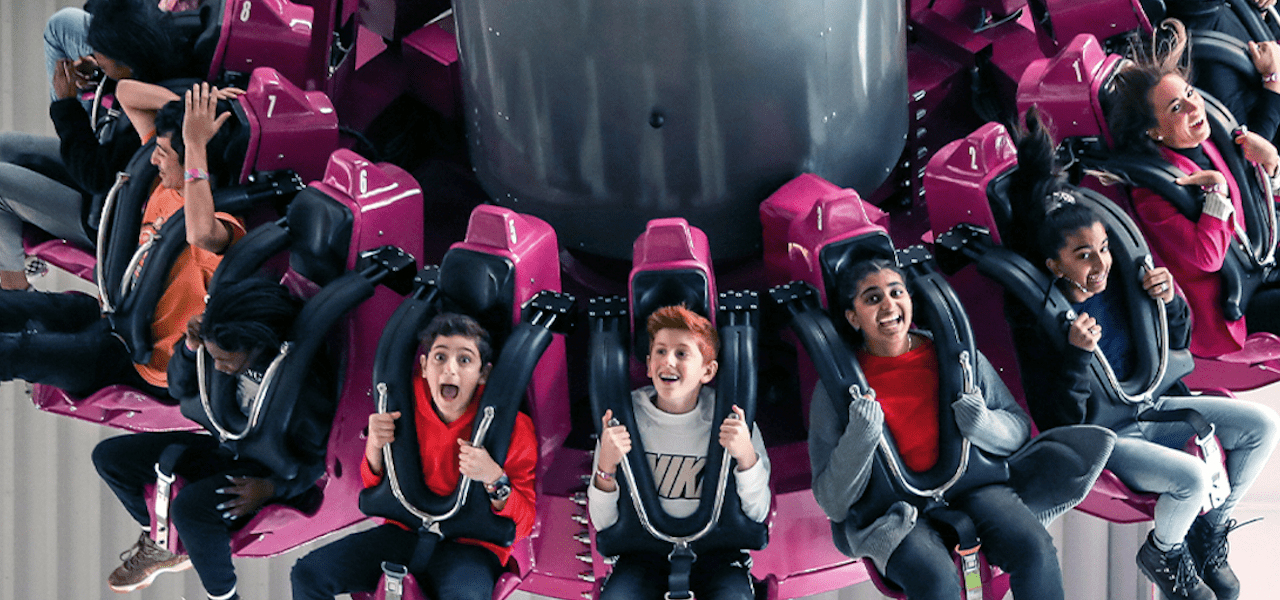 This story is from the last issue of Digiday Magazine, published February 2020.

At the American Eagle store in Natick Mall in Massachusetts, a selfie mirror topped with a sticker reading, "This is what the future looks like," is proving a draw for teen shoppers.
"We want our kids to feel like they visited the brand versus visited a lot of product when they come to an AE store," says Chad Kessler, American Eagle's global brand president. "We're always thinking about how to integrate creative expressions of our brand that they can interact with."
American Eagle, which has experienced a steady increase in revenue, sees more than 228 million footsteps through its U.S. and Canada stores each year. Sixty percent of its sales come from Gen Z customers, with 80% of those shopping in-store — more than any other generation.
As "retail apocalypse" rumors continue to fly, teenagers are reviving shopping centers' foot traffic. Among the draws are a social experience, immediate gratification, a personal branding opportunity and a much-needed break from their mobile phones.
"It's a myth that Gen Z only shops online," says 16-year-old Fiona Frills. "I like going into stores: Hollister, Urban Outfitters, Brandy Melville. And all my friends buy stuff in person. We go to the mall, and we rarely buy things online."
Chalk up a win for malls. In step with the rise of competing e-commerce, the malls that have held on have undergone massive transitions, going from offering points of sale and a food court to orchestrating amusement parks. A shared aim is attracting Gen Z shoppers, with their estimated annual spending power of $143 billion and generation-spanning social influence. The strategy of giving them a menu of activities beyond buying clothes is paying off.
Ghadi Hobeika, U.S. CMO and group CDO of Unibail-Rodamco-Westfield, which owns 39 operating malls in the U.S., says teens are a growing visitor demographic for the company, though they currently make up just 13% of its center's shoppers. To attract more Gen Z'ers, the company is actively working to move beyond the traditional shopping model by baking in more experiences that are aimed at the demo and lend themselves to social interaction.
Already, Unibail-Rodamco-Westfield offers in many of its centers one of three virtual reality parks — Dreamscape, Sandbox VR or The Void. The malls also house exclusive, Instagrammable food concepts, like the Hello Kitty Cafe or Bake Cheese Tart, a cult favorite restaurant in Hokkaido, Japan. In late 2018, the Westfield Century City location hosted a pop-up with gaming company Finalmouse, where it dropped its collaboration with gamer Tyler "Ninja" Blevins, who made a personal appearance.
Likewise, Brookfield is using on-site activations as a Gen Z lure, hosting more than 100 free events at NYC-based Brookfield Place in 2019. That included a taping of "Live at the Artists Den" featuring indie-pop band Echosmith, said Mark Kostic, vp at Brookfield Property Partners.
The prioritization of experiential features is trending among mall developers. At completion, American Dream, the 3.3 million-square-foot, New Jersey Meadowlands-based mall that has slowly been opening in stages since October 2019, will be 45% experiential retailers and 55% entertainment offerings, says Don Ghermezian, CEO of American Dream developer Triple Five Group. That includes the world's steepest roller coaster and largest wave pool, and an indoor ski slope.
To attract Gen Z, each feature was designed to offer a unique, Instagrammable experience. Moving forward, American Dreamplans to consistently produce events made to appeal to young shoppers and keep them coming back.
Among Carina Donoso'stakes on such events is pop-ups. As director of retail incubation at retail developer WS Development, sheoversees all of the company's retail concepts. That includes Boston Seaport's The Current, a cluster of pop-up stores catering to Gen Z and their shopping behaviors. In the fall of 2019, it featured Glossier.
Donoso said, with Glossier, Gen Z shoppers were seeking the instant gratification of walking out with purchased products, but they also stopped at each of the nine, museum-like "tiny homes" Glossier set up, to try on products, "experience the world of the brand" and, of course, snap photos.
"Gen Z is digitally 'on' all the time, and they tell their community their life story and values through what they do," she says. "When they're shopping, it's: 'I'm a Glossier girl.' Or, 'I've been sustainable, and I shopped this store.' Or, 'I bought this clean beauty brand.'
According to a 2019 survey by global consulting firm Kearney, 81% of consumers ages 14 to 24 prefer to shop in-store, and 73% like to head to stores to discover new products. It's retail therapy, in a way, with 58% saying they spend time in stores to disconnect from social media and digital devices. Even so, they're not passing up the chance to document the process, if Instagram-worthy.
"Gen Z is reinventing brick-and-mortar. They're telling retailers: Get experimental. We want to stay and linger, and we want an experience, so give us something to do," says Donoso."At the same time, they're posting and talking about the experience, and getting other consumer demographics excited about shopping again. They're doing a great thing for retail."
Overall, malls have their work cut out for them. Old retail is dying, with longstanding, too-slow-to-change stores dropping left and right. There were a record 9,300 store closures in the U.S. in 2019, which included mall-staple department stores like JCPenney and Lord & Taylor downsizing. Gen Z-focused Charlotte Russe closed 512 stores, while Topshop abandoned physical retail altogether. Major tenants including Macy's and Sephora are now testing new, smaller format store concepts in neighborhoods, versus malls. The average mall vacancy rate reached9.4% in the fourth quarter of 2019, marking an eight-year high, according to real estate research firm Reis.
Unibail-Rodamco-Westfield has taken to advertising heavily on Facebook and Instagram. "It's essential for us to test new platforms this year such as TikTok," says Hobeika.
And, luckily for malls, their existing tenants are working just as hard to attract Gen Z.
American Eagle, for its part, is working to reflect its teen customer at every touchpoint. For example, it's trialing a Gen Z-focused Be You store concept, which kicked off in 2018 in Las Vegas' Showcase Mall. Shoppers can customize clothing, charge their phones, shop localized product and attend painting parties. More than 70% of all AE store associates are Gen Z'ers.
Brands relying on wholesale partners for sales are also strategizing to drive Gen Z to malls. For example, companies selling beauty products including Dior, Lancome and Nars have linked with services startup Blushup to drive Gen Z consumers to their department store beauty counters. Blushup allows consumers to book makeup and skin-care services with their brand counter of choice at more than 300 store locations.
Currently, 60% of Blushup users are Gen Z, and many bring friends along to their appointments, says Marlice Johnson, CMO of Blushup. Blushup also offers services for groups and invites its ambassadors to stores for "makeup insider" events.
"We knew if we could get Gen Z'ers to buy into a process or experience versus a product, we could shift the dynamic and help bring back retail," says Johnson, who noted that increasing Gen Z foot traffic is a main focus of Blushup's pitch to retailers.