Modern Retail Research: 62% of brands and retailers say sales are back to pre-pandemic levels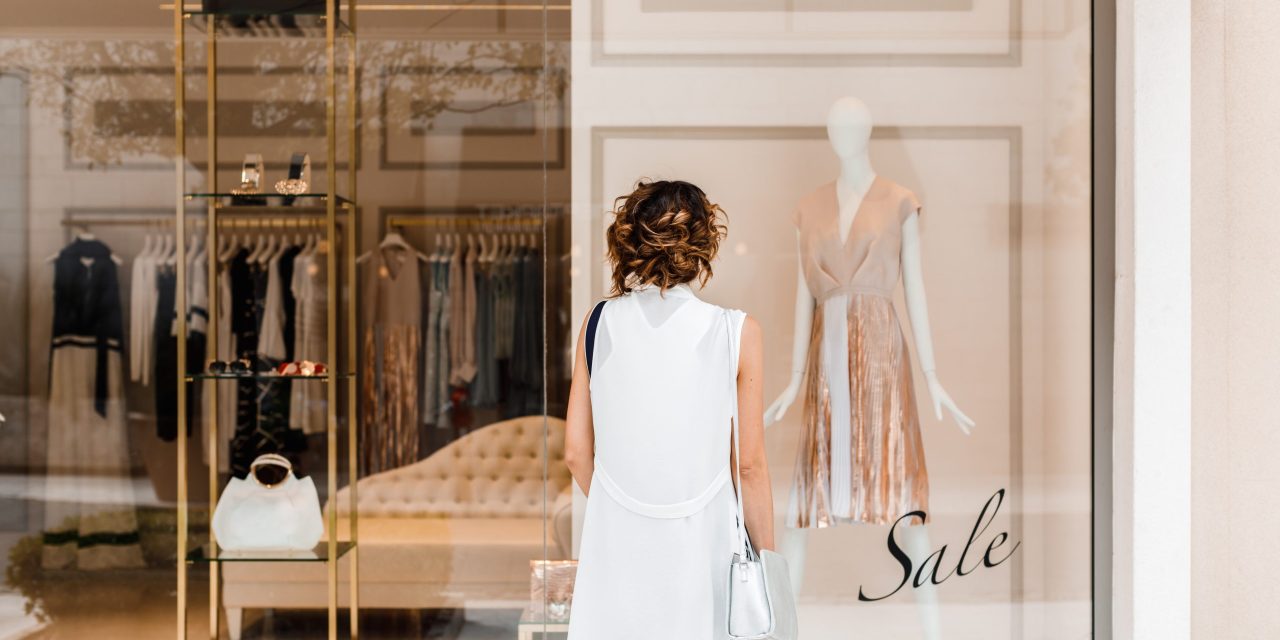 The Roaring '20s are here, according to brands and retailers. 
In a new Glossy and Modern Retail survey, 62% of brand and retailer workers said their company's sales are at pre-pandemic levels. Of those, 36% said their sales hadn't slid at all during the pandemic, and 26% said their sales went down but have since recovered.
The latest earnings reports from national retail companies Gap, TJX and Ross Stores back the results; all three said their sales topped 2019 numbers for the quarter. 
Meanwhile, 25% of survey respondents said they expect sales to bounce back by the end of 2021, and 13% said they'll return by the end of 2022. Rent the Runway is among the former group. According to the New York Times, the fashion rental company has seen a 92% increase in active subscribers since May and is on pace to top 2019 levels by the end of this year. RTR's offers three subscription tiers, at different monthly rates. 
Predictions of people giving in to pent-up demand post-vaccine via revenge shopping and Roaring '20s-style revelry seem to be panning out. Brands and retailers are betting that more people will be out and about, sooner than later. 
Compared to in the prior six months, the number of respondents who said they plan to open pop-up shops, launch out-of-home marketing campaigns and run event marketing campaigns in the next six months at least doubled. Sixteen percent plan to host pop-ups, 23% are running OOH ads and 55% are hitting go on event marketing. 
According to Glossy reporting, those already investing in temporary stores include piercing and jewelry store Studs, contemporary brand Rails and luxury leaders Dior and Louis Vuitton. Dior has also invested in OOH ads, via Saks' flagship storefront. Likewise, Tiffany & Co. and Glossier are betting on foot traffic, with different forms of outdoor signage: In May, Tiffany & Co. rolled out its largest ad in history, enveloping its 57th Street flagship in New York with imagery promoting its new Hardwear collection. And in March, Glossier took over movie marquees in Los Angeles, Chicago and Boston. 
As for events, they're clearly ramping up, said Max Pollack and Matthew Rowean, co-founders of experiential marketing and advertising agency Matte Projects. Matte is known for producing parties and events, including NYC's annual Full Moon Music Festival and Rihanna's Met Gala afterparty in 2018. Its clients include Tom Ford and Google.
"We're busier than we've ever been right now," said Rowean, who noted that the company recently added a creative director to its team. "As more people get vaccinated, you can feel the energy starting to come back, even in New York. People have been starved for human contact for so long, they're looking to come together. It genuinely feels like we've come around the corner."
He said that Matte is mostly working with brands to plan experiential events for the second half of the year. 
And, according to Pollack, those events are set to pack more impact than those brands wanted pre-2020.   
"Experiences have lacked depth," he said. "They became excuses for selfie capture versus an actual reason to bring people together. But people really missed being together and talking and experiencing live music and experiencing something that kind of shifted their perspective for at least a couple of hours. Coming together has become even rarer. And it really needs to be justified, in both the expense for brands and the impact on guests."