Modern Retail Research: More brand and retail employees are going back to the office full-time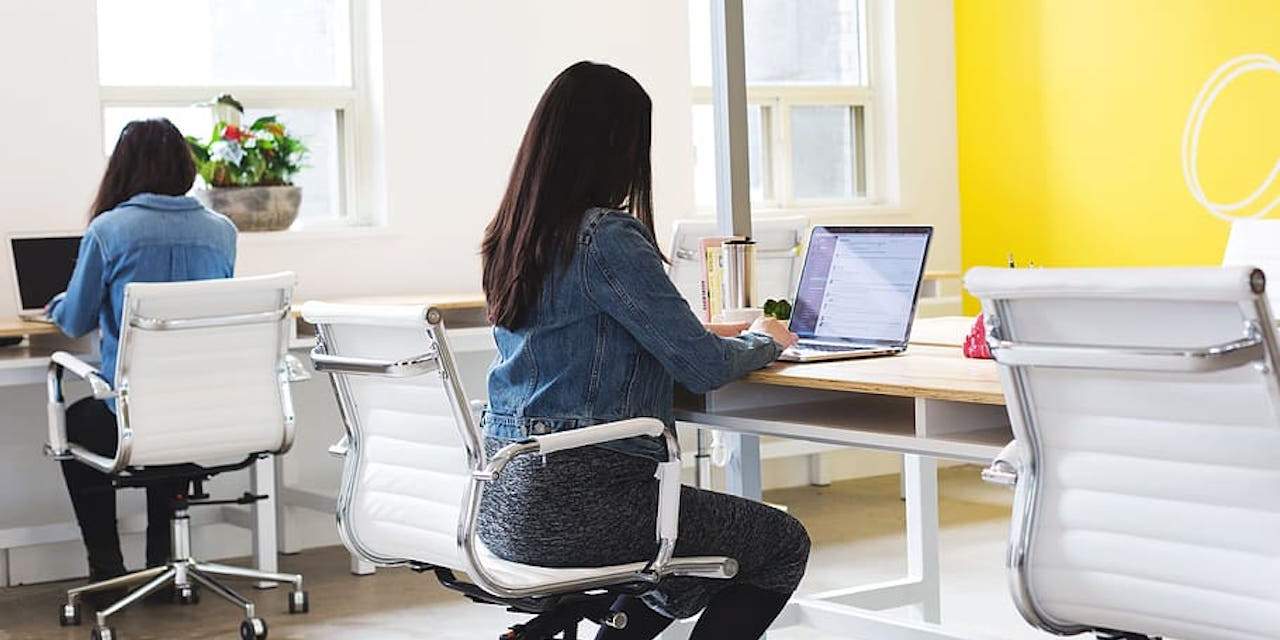 Brand and retail employees have mixed feelings about returning to the office full-time.
In an April-May 2021 Glossy and Modern Retail survey of brand and retail employees, 28% of the 74 respondents said they've gone back to work full-time, and 32% said they'd be willing to go back to the office full-time in the next month. Meanwhile, 31% of respondents said they won't be willing to go back to the office full-time in the next 12 months.
However, only 14% said their company is permitting them to work from home on a permanent basis. Forty-seven percent of respondents said their company expects them back at the office by the end of the year.
In the beauty industry, leading companies are largely favoring a hybrid office model. As reported by Glossy, L'Oréal USA announced in August 2020 a move to a permanent hybrid work model, in which eligible employees can work remotely 40% of the time. Estée Lauder will kick off its version of a hybrid work model on October 4, and Ulta will launch FlexWork @ Ulta Beauty in September. The latter will allow employees to work remotely 2-3 days per week and four weeks per year.
Meanwhile, fashion companies have been investing in office spaces, showing their ongoing belief in the importance of face time among employees. For its part, Centric Brands, owner of Hervé Léger, Hudson, Joe's Jeans and Favorite Daughter, among others, signed in April a one-year lease on a two-story, 28,000-square-foot building in the Arts District of Los Angeles. Employees are expected to work at the office, which was chosen with them in mind, said Suzy Biszantz, Centric Brands group president.
"The building is truly built for design collaboration and content creation, with an array of indoor and outdoor spaces for teams to meet and engage. It [also] allows for the ability to navigate through Covid-related concerns in a safe way," she said.
Mickey Drexler, executive chairman of Alex Mill and former CEO of J. Crew and Gap, backed the importance of on-site collaboration among fashion workers in a Glossy Podcast in May: "Never coming to work is a serious problem," he said. "There is a certain amount of spontaneity, creativity [at an office]. [You see] someone there, you can call them, [they] come over…I like to have meetings, I like to get together, I like to talk strategy, and I like to get input. People around add a lot to that."
Overall, survey respondents said they've been more open to experiences that are less of a commitment than a 40-hour office week. Sixty-nine percent said they've worked from their office at least once in the last year. Meanwhile, 47% have attended an in-person business meeting, and 14% have attended an in-person business conference or event. And they're becoming more comfortable with work-focused meetups. For example, 68% of respondents said they'd be willing to attend an in-person business conference or event in the next month.
That's likely due to the fact that industry events are ramping up. In addition to IRL press events, which brands including Cuup and Alicia Keys' Keys Soulcare have hosted since May, in-person fashion shows and large-scale fashion weeks are in swing as of last week.