Modern Retail Research: Only 8% of retailers are satisfied with Amazon data and dashboards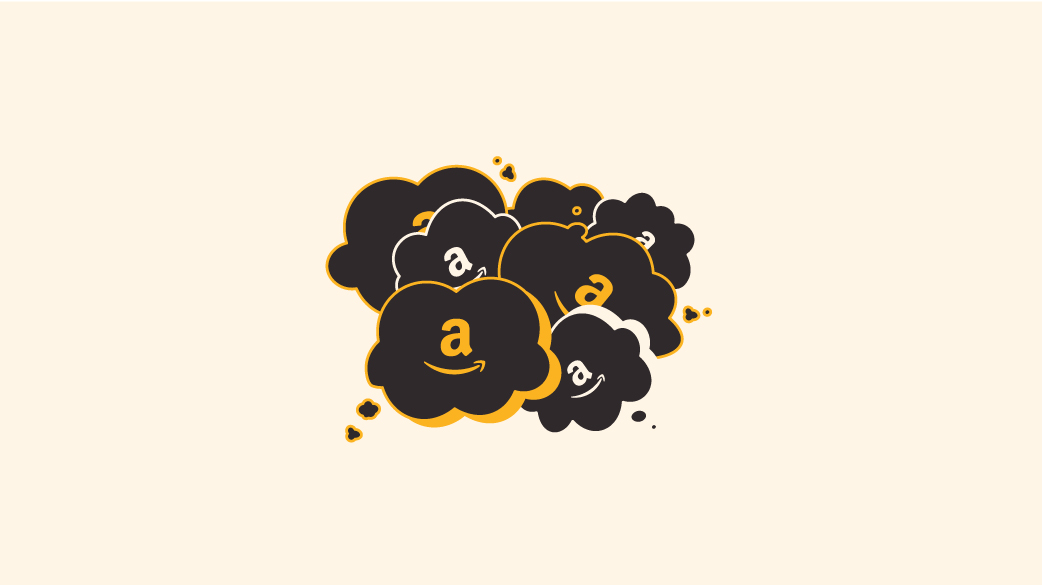 Ivy Liu
The research is part of a larger survey that encompassed brands, retailers and ad agencies that work with brands and retailers. Become part of the Modern Retail+ research panel.
Perhaps unsurprisingly, retailers said they were highly satisfied or satisfied when it came to the revenue Amazon delivers for them. Almost 30% of companies said they were satisfied, also, with how their brand is presented on Amazon.
Amazon scores less well on the data that it returns to the companies that sell on its platform. About 9% of brands said they were "satisfied or highly satisfied" with the level, quality and amount of data on customers Amazon gives to them. The same percentage was satisfied with the sellers' services and dashboards Amazon offers.
Amazon is tough to navigate. The company offers basket-level analysis, but retailers often chafe at not being told exact conversion rates. The idea, of course, is that these customers are Amazon customers, not retail or brand customers.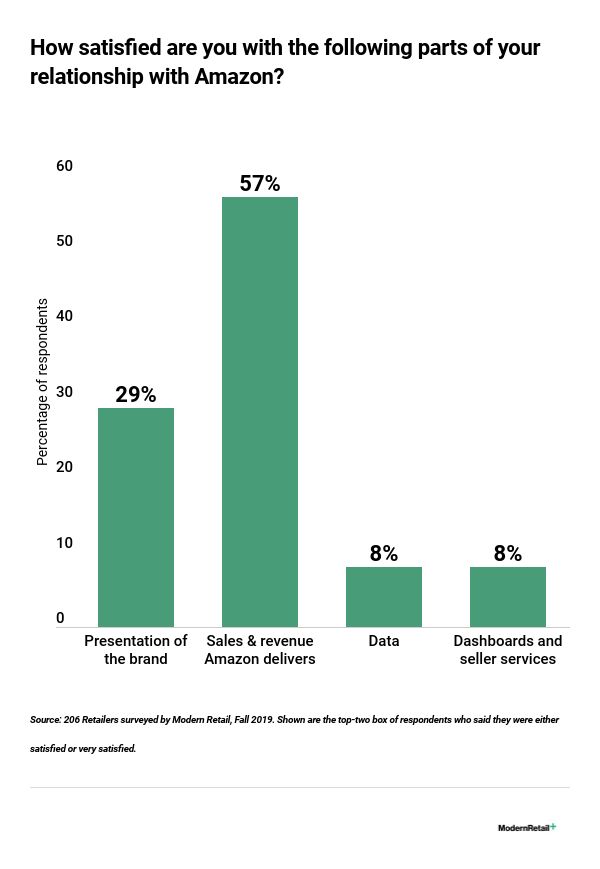 In the same survey conducted this fall, we asked also brands and retailers if they felt Amazon was a trusted business partner. Forty-one percent of respondents said they didn't believe it was, while only 10% of respondents agreed that it is.
Respondents also tellingly said that while Amazon is very effective at acquiring new customers, they don't trust it — and 71% of them said they felt Amazon puts its own interests ahead of sellers' interests.