'Modernized vintage': What comes next for the resale market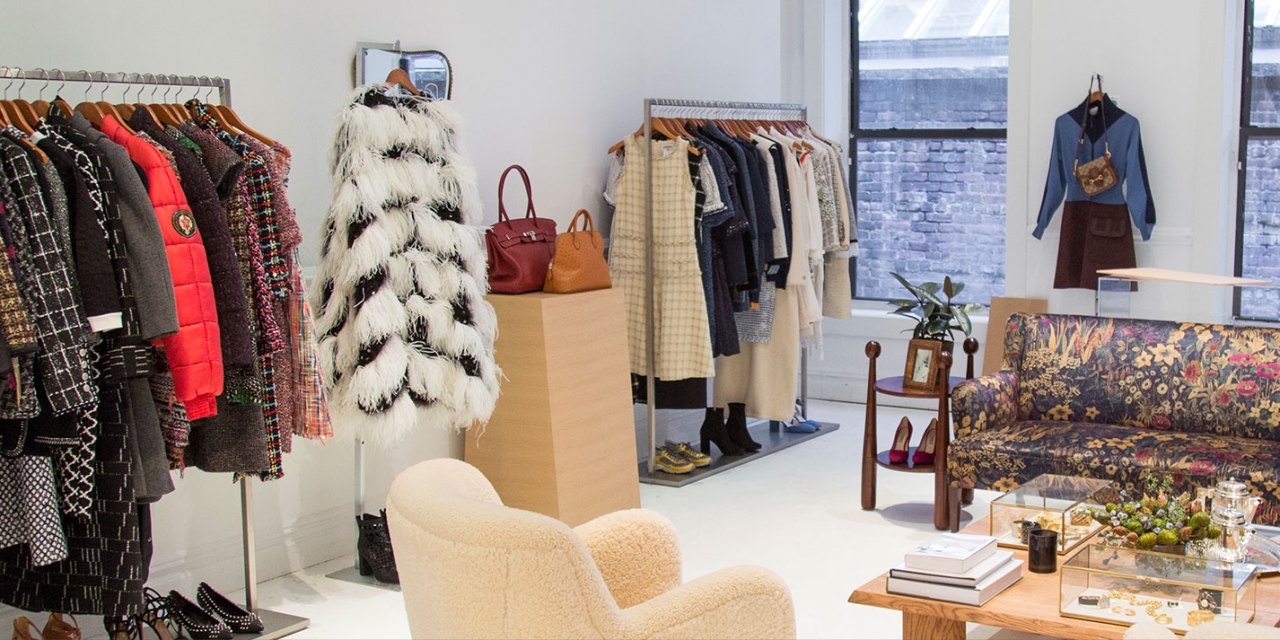 Reselling platforms are having a moment. This week, Nike took a pair of Air Max 1s off shelves because the shoes showcased an embroidered Betsy Ross. Like clockwork, interest in the kicks exploded. Currently, on the sneaker resale site StockX, people have bid upwards of $2,700 to nab a pair of the Air Max 1s. And last Friday, high-end fashion reseller The RealReal debuted on the Nasdaq with much fanfare.
StockX, which just raised $110 million in new funding, and The RealReal represent a growing group of retailers once considered niche. Over the last few years, they've begun garnering more mainstream attention, causing some proponents to believe resale to be the next big wave in retail. In the U.S. alone, retail sales are expected to hit $3.8 trillion, according to the National Retail Federation. These new platforms exhibit a burgeoning industry, yet challenges lay ahead before they can truly compete with big retail brands.
Reselling isn't new: For decades, people have hawked their already-bought goods via sidewalk sales and thrift and vintage stores. Sites like eBay too provided way for individual sellers to cash in on used goods. Goodwill has been around since 1902. Jessica Ramirez, a research analyst at Jane Hali & Associates, described this latest wave of startups as "modernized vintage." "Resale has had a facelift," she said.
The state of resale platforms
Flashy new resell platforms are catching people's eyes. "There are more consumers who are entering the resale market—both as sellers and as buyers," said Neil Saunders, managing director of GlobalData Retail. "It is most certainly growing at a very rapid clip."
His firm's numbers, in fact forecast that the market for resold clothing, accessories, and footwear in the U.S. will hit $51 billion in 2023, more than double what it was last year. Meanwhile, older companies are dabbling with it as well. Neiman Marcus, for example, invested in the resale site Fashionphile and has begun building out a program for shoppers to sell back their old clothes. H&M is reportedly making similar moves too. Both the startups and the older players tout these programs as moves toward better sustainability; instead of buying something cheap and throwing it out some months later, people can recycle their own fashion. This, said Saunders, "fits with consumer trends."
Beyond the RealReal and StockX there are myriad other online resellers that use a variety of models. ThredUp, for instance, offers a website quite similar to other fashion retailers and department stores. All the clothing it sells, however, is used. People can send ThredUp their own unwanted pieces, for which they can received a small amount of cash or store credit. ThredUp has raised over $130 million in funding and business intelligence platform Owler estimates that the company brings in around nearly $40 million in revenue.
Poshmark uses a more direct route, having sellers take pictures and ship their own products to buyers. In 2018, the company reportedly brought in nearly $150 million, and it's been allegedly working toward going public later this year. Poshmark said it has over 50 million users and over $100 million of inventory is uploaded to its platform every week. Thus far, the company has raised nearly $160 million in venture capital. Modern Retail reached out to Poshmark and ThredUp for comment about the reselling market and their future plans, and they both provided statistics about growth and scale.
Still, the overall impact is contested. ThredUp, in fact, commissioned a study (performed by GlobalData) that said the secondhand fashion resale market will eclipse fast fashion by 2028. Forrester analyst Sucharita Kodali, however, described ThredUp's report "their propaganda." Those kind of industry claims are "always the issue with someone who is trying to make a case for their own business."
The challenges ahead
One of the biggest challenges for these startups, Kodali said, is making money. Scaling these businesses requires a lot of high costs. The RealReal, for example, has an accumulated deficit of $281 million. In its S-1, the company admitted that it's unsure if it will be able to become profitable in the future. Businesses like ThredUp likely have even higher costs given they don't focus on just high-end goods, meaning its business model is to take in someone else's unwanted products, store them, and photograph them. ThredUp said it's "upcycled" (meaning, taken used clothing in exchange for a payout) 85 million items—one-fifth of which were processed in 2018—and that its "Upcycling centers" receive 100,000 items a day.
It's unclear how many people are participating in this new digital resale industry. Kodali cited Forrester research from late 2016 which said that only 21% of consumers had ever purchased anything second-hand. Even though the research is a few years old, she didn't think the results today would be that far off. "Only 3% said they purchased from Poshmark," she went on.
While many of these businesses are reporting growing numbers, their sales have yet come close to the billions of dollars in sales that even the ailing retailers are doing. Gap, for instance, reported over $16 billion in sales in 2018. "The truth is," Kodali said, "I don't see any of these niche companies getting to that level in the near future."
Still, if ever there were a time to make a splash in the resell market, now would be it. Given the RealReal's debut and StockX's massive money raise, Saunders thought it inevitable for others to go public soon. "I think that there certainly will be interest in further IPOs," he said. Poshmark will likely be the next, but others will probably follow. (Neither Poshmark nor ThredUp commented on upcoming IPOs.) Increased investor interest, he went on, will help this industry scale; "It's all about scaling and generating growth," Saunders said, "investors are very lenient."
Kodali concurred that there's growing investor interest at this current juncture. "There's a window of opportunity now," she said. But, "if their economics aren't strong, I don't know if they have a good case for going public." And if they're unable to capitalize on this current fervor, she said, "I don't know how long they are for this world."
—
Sign up for the Modern Retail Briefing to get retail news, analysis and insight delivered to your inbox every morning.