Even Molson Coors is hatching a direct-to-consumer strategy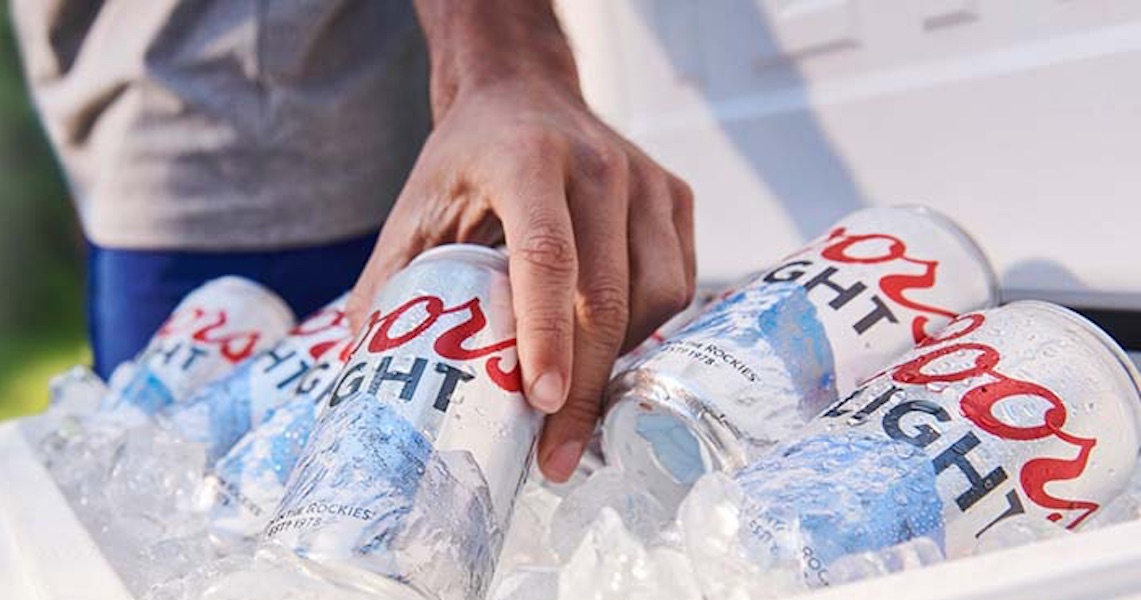 Brewer Molson Coors wants to change customers' relationships with beer brands by moving interactions beyond store shelves, by launching e-commerce platforms that allow products to be shipped to customers' homes directly.
The company last week opened an e-commerce site for Blue Moon, and in February, it rolled out a similar site for Coors Light. Because there are restrictions around selling beer online, checkout, delivery and pickup are powered by third-party marketplaces Drizly and Minibar Delivery.
The sites are both a data and a brand visibility play, as Molson Coors looks to get a window into customers' browsing behavior. Molson Coors has landing pages for some of its brands, but Blue Moon and Coors Light are the first to be purchase-enabled. The company hopes to monetize its brand websites and ads through shoppable features. The e-commerce sites will also help the brand learn more about customers, insight it can use for marketing and product development.
"A direct-to-consumer website allows us far deeper insights around clickstream data, consumer behavior, how they operate and where they live," said Trey Harshfield, Molson Coors' global director of e-commerce. "It's effectively solving another problem of driving awareness around buying beer."
For alcohol brands, regulations around direct e-commerce are a major hurdle that hinders digital customer relationships. Brands must comply with the three-tier system of alcohol distribution, which hinders a direct relationship between the consumer and the brand: Manufacturers provide products to wholesalers, who distribute the products to retailers, who, in turn, sell to consumers. No one player can be involved in more than one tier. As a result, the lion's share of beer purchases occurs inside stores. According to Molson Coors, 1% of beer purchases takes place online, while 80% of consumers aren't aware beer can be purchased online. But thanks to the rise of e-commerce alcohol marketplace platforms like Drizly and Minibar Delivery, brands like Molson Coors can find a route to reach customers directly.
"[Beer] brand sites weren't really designed to sell beer anyway, so these click-through destinations were previously kind of dead-ends that we weren't monetizing," Harshfield said. And while driving sales is an indirect objective, the more immediate gain for Molson Coors is a richer profile of customer behavior to determine the best ways to market to them, he added.
By working with e-commerce marketplaces, alcohol brands can receive data from two sources: information on browsing behavior gathered through their e-commerce sites (including preferences, purchase patterns, time of day and attribution), and additional customer insights based on their behavior after they click the purchase button, from the marketplaces. Minibar Delivery, a marketplace partner of Molson Coors that works with more than 400 brand partners, would not comment on data-sharing arrangements it has with Molson Coors. But co-founder Lara Crystal said its platform offers brands anonymized data based on purchase behavior.
"For years, there's been a lack of transparency — a lot of alcohol advertising has been out of home, on television," she said. "They haven't had the benefits a lot of other industries have had, in terms of that data analysis to understand who are their customers, what are they buying, where are they buying, how the competition is affecting them and how does pricing matter."
Molson Coors said it plans to embed the shoppable capability into its social media ads on Instagram, Snapchat, Facebook and display media. Though he didn't provide a specific time frame, Harshfield said the goal is to build an e-commerce portfolio site that acts as a focal point for customers looking for delivery and pickup options for all of its brands.
Molson Coors isn't alone among beer brands looking to drive sales and collect customer information online. Heineken, which also owns Tecate, Dos Equis, Strongbow, Red Stripe and Newcastle, among other beer brands, first launched an e-commerce platform in the U.S. in 2017. Molson Coors has also been selling non-alcoholic beer on Amazon for a year, and its kombucha brand Clearly Kombucha is also available on Amazon's U.S. marketplace.
Jake Matthews, research director at Gartner L2 who focuses on CPG brands, said time will tell if Molson Coors' move into e-commerce will drive sales, but at the moment, it's an opportunity to acquire more first-party data and insights that could inform product development. It can also be seen as a defensive move if bigger marketplaces like Amazon decide to broaden their focus to alcohol products.
"As [Amazon] continues to expand their physical presence, there's a possibility that it gives them more opportunities to address barriers to delivering and fulfilling online — it's always a threat," he said. "It's something that Molson Coors is likely thinking about and developing a competitive moat around."
—
Sign up for the Modern Retail Briefing to get retail news, analysis and insight delivered to your inbox every morning.