More retailers are turning into venture capitalists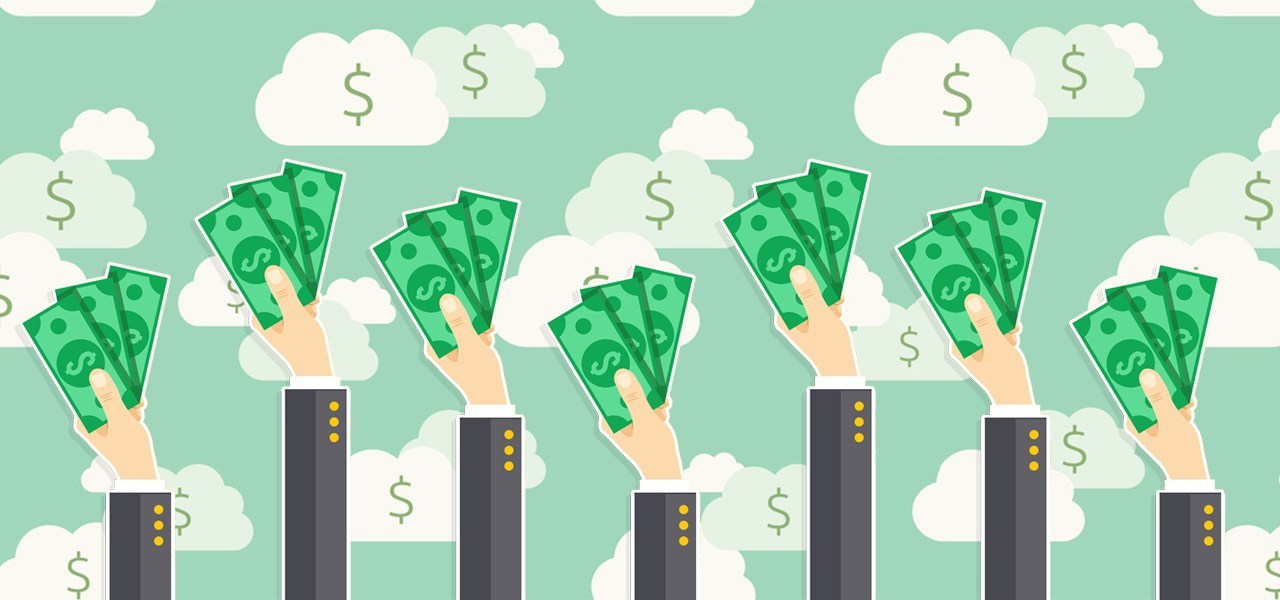 Even as some investment firms are proving more retecient to deploy capital this year, traditional brick-and-mortar retailers are proving eager to invest in startups.
Home Depot in May announced that it would be creating a $150 million venture capital fund to invest and partner with early-stage companies. In March, Victoria's Secret announced an $18 million investment for a minority stake in beachwear brand Frankies Bikinis. A month before that, Victoria's Secret said it plans to invest $7 million in women-led businesses to "close the gender investment funding gap."  
Though retailers investing in other startups isn't necessarily a new concept, investors and consultants said it is becoming more common as retailers are having to evolve more rapidly to meet the needs of customers. These investments come in different forms, some are focusing their investments on tech companies and others are investing in smaller retailers to further a cause. These deals could provide monetary and operational benefits for both parties, but without due diligence, these investments could also pose financial risks.
"More retailers are starting to see that investing in partnering with startups, really creates real strategic value and then also helps to reinforce a culture of innovation," said Alaina Hartley, chief of staff and investor at venture capital firm Greycroft. "I think we're gonna continue to see these retailers invest more and dedicate more resources."
Investing to improve capabilities
Large retailers might have different intentions when investing in smaller companies. But experts said a common reason for their investment is to gain access to knowledge and improve their own customer experience.
Walmart, last year, made several investments in tech companies to develop an alternative method of delivering products. Last year, Walmart said it is making an investment in drone service provider DroneUp as well as all-electric self-driving vehicle company Cruise. Walmart did not disclose the sum of its investments to both companies.  
The Bentonville, Arkansas retailer has been actively investing in tech startups across different categories. Walmart invested in indoor vertical farming startup Plenty in January, it created and backed a fintech startup called One. It's also acquired some startups as well over the years, one of the most recent examples being virtual fitting room platform Zeekit in May last year.
Home Depot's venture capital fund, dubbed Home Depot Ventures, has a specific emphasis on early- and growth-stage companies that could provide solutions to some of the challenges Home Depot customers encounter and show potential to scale. Some of the companies Home Depot invested in include a digital platform for bathroom renovations called Made Renovation, crowdsourced delivery platform Roadie and freight technology company Loadsmart. 
"When you make an investment, you get a say in how the product gets developed. You get access to product developers and product managers," said Kelly Goetsch, chief strategy officer at digital commerce platform Commercetools. "You get access to new features ahead of everyone else. So it's a pretty substantial competitive differentiator to be able to make that investment."
In 2017, Target for instance invested an undisclosed amount in direct-to-consumer mattress brand Casper. Some news reports pegged the amount invested by Target in Casper at $75 million. In this case, the investment signaled Target's interest in gaining a trendy reputation among consumers. For Casper, the deal gave the digitally native brand the opportunity to access knowledge from an established retailer. 
Goetsch said that when smaller companies or brands team up with a large retailer, it essentially serves as a stamp of approval for them. Partnering with big-name retailers makes it easier for smaller companies to build their reputation and their network of retail partners.
Some companies have experienced exponential growth after receiving investment from retailers. Back in July 2020, Walgreens Boots Alliance said it would be investing $1 billion in VillageMD, which at that time was a relatively new primary care company, to open 500 to 700 clinics inside the drugstore. In 2021, VillageMD said it planned to conduct an initial public offering this year. 
"It gets you a seat at the table," Goetsch said. "If you have a big retailer making an investment somewhere, now all of a sudden your name attached to that startup allows that startup to then go out and dramatically increase the sales of the product… so there's a good win-win on both sides for this."
However, not all partnerships between retailers and startup end up harmoniously. Experts said both retailers might not share the same goals and the larger retailer could end up distracting the startup from achieving its targets.
"Startups should always be thoughtful about who they accept investment from," Greycroft's Hartley. "We like to think of it through a framework of values alignment. Are you aligned on the vision, are you aligned with the values of the company, and is this someone that you would want to work with for the next 10 plus years?
Larger retailers also might end up spending money on a company only to see losses or be involved in controversies. Walgreens and Safeway famously invested hundreds of millions of dollars in partnerships with health technology company Theranos before its CEO Elizabeth Holmes was found guilty of wire fraud and conspiracy. Safeway spent nearly $400 million in a Theranos deal, while Walgreens paid $140 million.
Investing for a cause
For other retailers, funding other companies is a branding tool to support a specific cause that the company values, said Adam Pressman, a managing director in the retail practice at AlixPartners. "It's an opportunity for them to support communities," he said. 
Victoria's Secret's investment in women entrepreneurs is just one of several initiatives the company has been launching in a bid to revamp its image. Just a few weeks ago, Victoria's Secret launched an inclusive marketplace – the majority of which are founded, owned or led by women – called VS&Co-Lab. The brand announced its partnership last year with a number of accomplished women who will appear in ads.
Following nationwide Black Lives Matter protests in 2020, Target was one of the retailers that promised to invest in Black-owned businesses. The company said it plans to spend $2 billion in Black-owned businesses by 2025. So far, Target said it has increased its investments in Black-owned companies and suppliers by 50%.  
"These investments can be really effective marketing tool as long as the companies are also demonstrating that authentic commitment to their values and other dimensions of the business," said Hartley. She added that brands should ensure that its employee base reflects its customer demographic and constantly reevaluate what their customers' value. "Marketing or investing is one piece of the puzzle but companies have to be great at all of it to own the customer of the future."