Neighborhood Goods launches dashboard to help brands analyze store data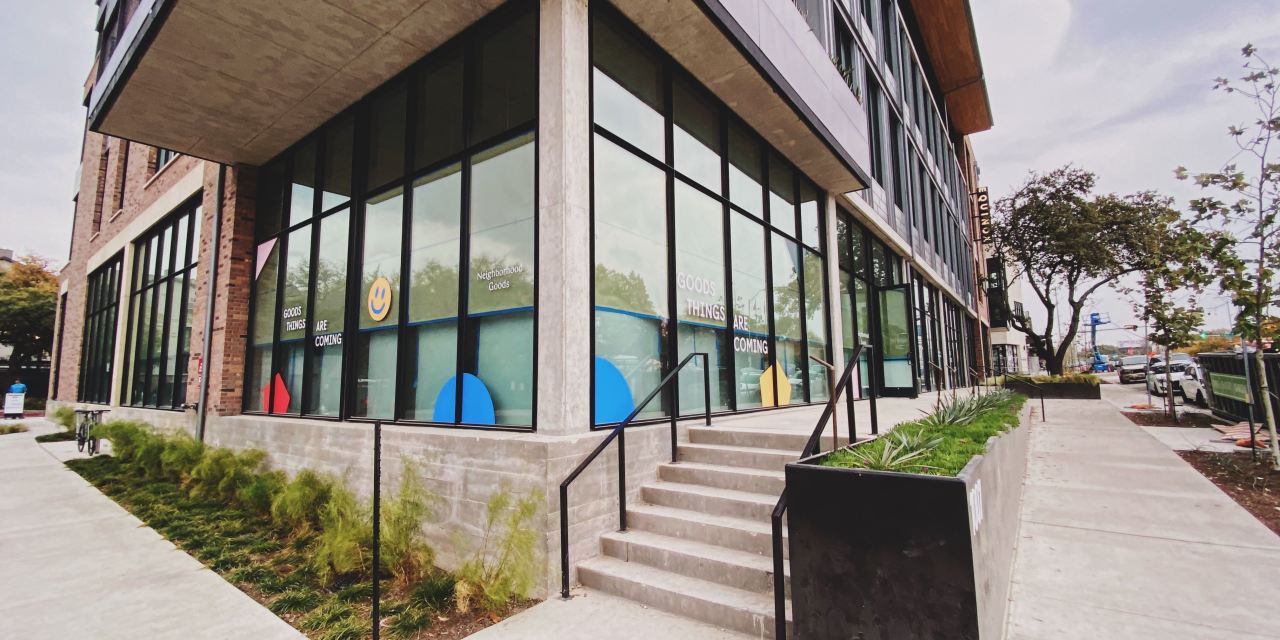 As Neighborhood Goods continues to expand, its services are getting more robust.
This Friday, the company — which bills itself as an updated department store featuring new digitally-native brands — opened its third location in Austin, Texas. Along with this opening, Neighborhood Goods is also rolling out a suite of digital tools to help its portfolio brands better analyze store data. The hope is that these companies can get better and more contextualized real-time data to help their brick and mortar locations become more successful.
Neighborhood Goods first opened in 2018 with a store in Plano, Texas, with 24 different brands featured in the 10,000 square-foot space. The location has increased the number of brand stores to 60; the New York location that opened last December featured 45 businesses. According to the company, it saw more than 500% revenue growth year-over-year in the first few months of 2020. Neighborhood Goods has raised more than $25 million in venture capital, including an $11 million Series A last year.
With this latest location, which will feature stores from Dollar Shave Club, Modern Citizen, and Aesop, Neighborhood Goods is trying to go beyond just offering up a physical space for online brands to open a pop-up shop. Before, the company would provide partner brands with a weekly report about store traffic, sales and other relevant data. The new dashboard, said co-founder and CEO Matt Alexander, lets brands have new ways to manipulate the data and better see it in context. "It allows us to be more like consultants, and also encourages a little more real-time reaction in terms of what's going on inside the store," he said. Put together, the dashboard allows Neighborhood Goods to be "in a more fluid and human relationship with the brand."
The dashboard lets both brands and Neighborhood Goods know what's happening in real-time at each store. It shows foot traffic and sales — and also lets the partners upload inventory data, social assets and other information related to buyers. Stores can make replenishment requests within the dashboard, as well as communicate with both other locations and other brands for collaborations. It also shows impressions as well as breaks down sales channels and locations.
The company built the software in-house. In a beta test, it also gave one brand — the candle company Homesick — access for a few days. Starting today, the offering is being rolled out to its portfolio of stores across the three locations. Alexander said he hopes it becomes fully integrated in the next one to two months.
Increasingly, new retail environments are touting not only physical space but better and more robust data analytics. Macerich's BrandBox, for example, also offers a data analytics dashboard that, according its website, provides "real-time data on sales performance."
At the same time, brands are expecting these kinds of tools at the door. "You're seeing more and more of an interest to want that information," said Melissa Gonzalez, founder and CEO of the retail consultancy The Lionesque Group. "It's definitely a value-add that they are expecting and wanting."
For newer brands, who likely have never opened a physical store before, the big need is context. Every retailer — both online and not — has data. What's important is what they can do with it, and whether the new stores can glean insights from the influx of information. "Just giving the counterpart brand a data dump isn't really moving the needle," said Gonzalez. Instead, for companies like Neighborhood Goods, "the onus is on them to be creating the right dashboard experiences."
According to Alexander, the hope is that the company learns what works quicker and is able to communicate that with the brands. In 2019, the company worked with 104 brands, 90 of which were still active by the end of the year. Alexander hopes this tool will further help with retention. He also admitted that the dashboard is barebones, but the company has plans to continue to add integrations to make it more advanced. "There is a lot yet to be seen," he said.
The CEO sees real potential in this new offering, but is also unsure about how brands will take to it. For him, it's a way for his company to provide real-time data and consultation to its partners, but he has no prescriptions about what that will look like. "It really depends on how people start to use it," he said. "That's what I'm curious about; it's really about what they start to glean from it."