'Not everyone can be Patagonia': Pattern's Emmett Shine on how the DTC playbook has changed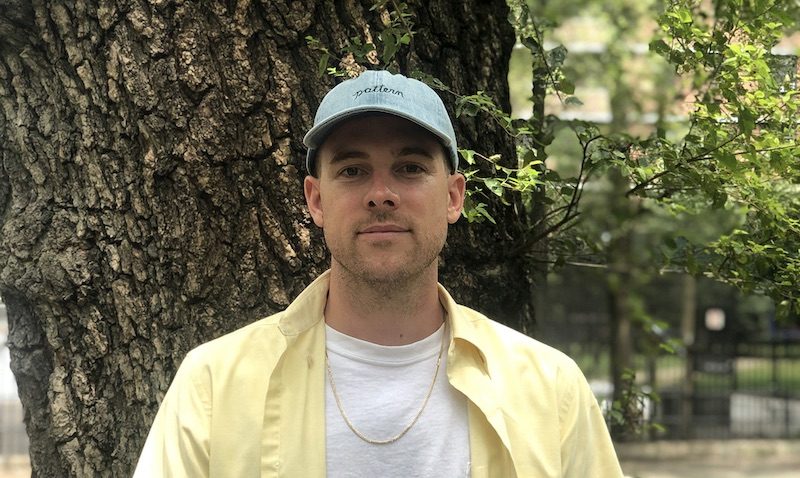 The DTC strategy is changing as the industry faces a reckoning.
After years of helping brands like Sweetgreen and Harry's achieve the now well-known millennial-friendly DTC look, Pattern chief creative officer Emmett Shine is taking a step back and rethinking the model. The early DTC model focused on building relatable brands that shared a similar Instagram-friendly aesthetics. Companies like Everlane became known for the values they espoused and their hip look. Shine is now rethinking this model he helped build. 
Pattern, formerly known as boutique branding agency Gin Lane, now focuses on incubating direct to consumer homeware brands like Equal Parts, which sells cookware, and Open Spaces, which sells home organizing solutions. In pivoting Pattern from a creative agency to a startup incubator that builds its own slew of DTC brands, Shine has gone from marketer to founder. This meant rethinking the practices Gin Lane helped brands cultivate, Shine told Modern Retail. This doesn't mean Pattern is abandoning beautiful design and sleek photography altogether. However, the approach presents an opportunity to grapple with the role of these so-called brand values.
According to Shine, the pressure for direct to consumer brands to grow at all costs is causing a collapse that's been a longtime coming. "Not everyone is going to make it to the big leagues quickly," Shine said. It's part of the reason his Pattern team decided to build a portfolio of multiple businesses that help aggregate revenue over time.
In a recent interview, Shine discussed the ongoing reckoning mission-driven DTC companies face and why he's rethinking well-worn industry strategies. This interview has been edited for length and clarity.
What have you learned while building your DTC incubator?
I think people underestimate the difficulty of securing inventory and keeping fulfillment going. When you tell people your product is out of stock, they assume it's a good thing. But unfortunately, that creates extra stress for a year-one brand that's trying to scale.
Sales across both brands have more than quadrupled since the onset of Covid. But that hasn't been without growing pains. Like others, the ongoing supply chain issues impacted our inventory. For example, we only recently transitioned from pre-sales to taking open orders for Equal Parts.
When you look at this category's growth in the past couple of years, it becomes clear that all the good suppliers are in high demand. Obviously, every DTC cookware brand wants to use Le Creuset's manufacturer. Getting a facility to take your drop-in-the-bucket order over the Cuisinarts of the world is delusional. So right now, it's about deepening those relationships in hopes that they'll keep the lights on for us.
This period has caused a reckoning in the space, especially regarding diversity and so-called mission-driven brands, in the space. How are you coming to terms with it?
It's been a long time coming. It's pushed us to look outside the aesthetics when it comes to building a brand. We have to think beyond "how do I make a cool ad?" This moment is calling for us to step back, engage with others and live up to those values we touted throughout DTC 1.0. 
The past few months have given me a lot to think about in terms of how to build a successful company while looking outside the industry's periphery. One area is improving our hiring process, which hasn't always been great for attracting diverse candidates.
How has this year changed your vision of building out DTC brands?
When we pivoted to Pattern, I naturally set out to incorporate all the transparency and ethics ethos we've helped brands design over the years. But when we went to mimic all those vague missions, the reaction was basically: "cool story bro." The current discourse is proving that these values were never rooted in true ideology, and so living up to them is inherently impossible as a venture-backed startup. Even a lot of the New York-based brands haven't been able to shake off the Silicon Valley libertarian viewpoints.
It sounds like there have been lessons learned in moving from an agency to a brand operator.
It's becoming clear that trying to lead with emotional ties isn't a way to run a viable business. Not everyone can be Patagonia. At the end of the day, you have to sell products. Of course, you should be humane and treat everyone with respect, but also admit that you're not a nonprofit. 
The fact is that the majority of people out there haven't heard of Gin Lane or Hims or the dozens of others. The moms in Ohio buying cookware don't care about your mission. They likely found you through search's algorithm, and are going to shop around before circling back to your site.