Q&A
// August 14, 2020 ■ 5 min read
O.N.S founder Brian Chung on why he's opening new stores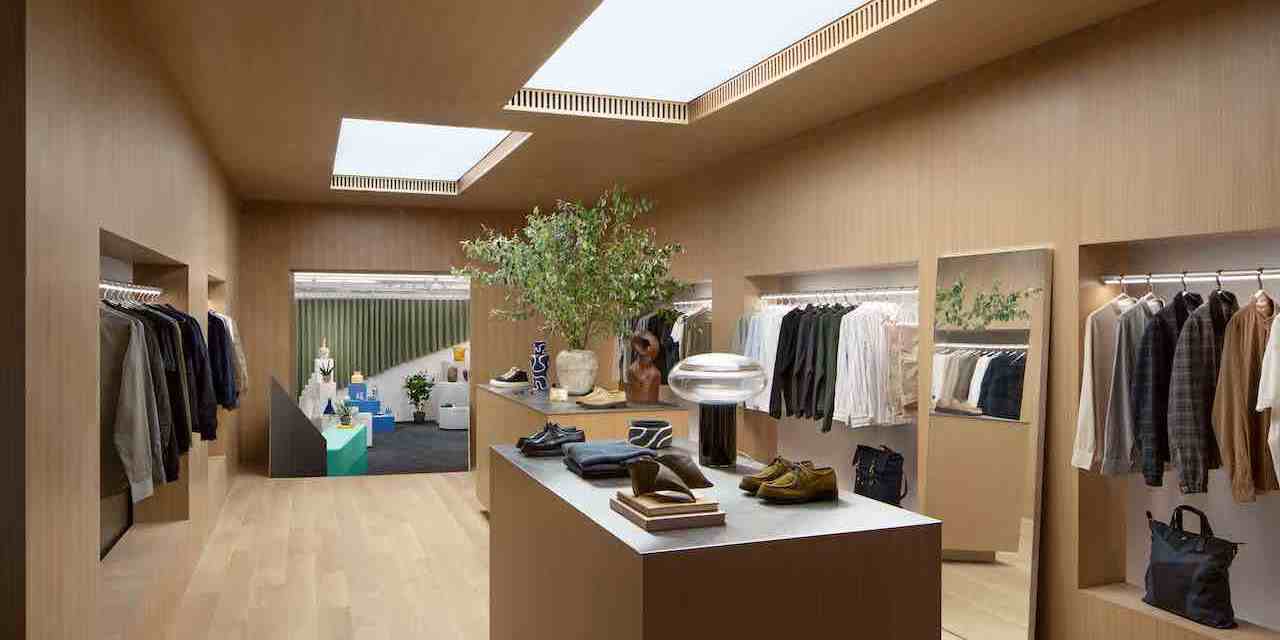 While most DTC apparel brands halt physical expansion, New York-based menswear brand O.N.S is opening more stores. The company opened its first shop in Hong Kong last June, right before the city's protests erupted. Similarly, its existing New York location — in Soho — closed and the opening of a new flagship in Nolita was halted in March due to the city's pandemic outbreak. 
Still, founder Brian Chung believes this is a great time to identify the "emerging shopping corridors," and move away from the typical flagship store locations that consumer brands have taken up in recent years: Namely, Manhattan's saturated Soho. With many of O.N.S's existing customers living and working in their own respective neighborhoods, investing in a number of physical spaces is the key to keeping them loyal, he said.
With the O.N.S Nolita store set to open in mid-August, Chung spoke to Modern Retail about navigating the new consumer real estate market and why retaining enthusiastic customers is the most important aspect of growing the business. This interview has been edited for clarity and length.
You're expanding with a large new flagship while many neighboring DNVBs are still hesitant to reopen. Tell us about this strategy.
Coming from a family of garment workers I've always been big on high touch experiences, especially for fabric, because it's hard for customers to find quality consistency these days. We're able to invest in physical shops because we don't spend as much on marketing as other brands, and instead, rely on repeat purchases. Not many, with the exception of maybe Everlane in the early years, are taking this route.
Many similar brands are realizing their brick and mortar expansion may have been rushed. Does e-commerce not cut it?
Unlike the majority of DTC brands, physical retail has accounted for 75% of our sales while roughly 20% comes from e-commerce. The remainder comes from wholesale accounts that I have personal relationships with. For us the one-on-one styling experience, in which we sometimes replace a client's whole wardrobe, is important to maintain.
And we know we have the excitement. I already have customers calling to ask if they can make purchases and exchanges at the new store. In fact, I don't think our expectations are over the top, in terms of profits and sales. Our goal is to sustain our 10-person team and grow by word of mouth. 
Have your real estate lease terms improved since the beginning of the year?
Our previous location was taken over by Alexander McQueen last year, but since then, we decided to change our design strategy and double down on retail space. It's not something everyone is doing, but I knew there was demand for it. It also gives us a bit of a street credit while others are unfortunately going out of business. 
My Asia-based experience in opening and closing stores differs in that we're not used to signing these long term deals. That sense of security is actually coveted in cities like Hong kong, where the churn rate of retail locations is higher. I reached out to the landlord and said "we're not doing too hot. This is what I can offer now, are you okay with it?" Just having that honest conversation helped, and we ended up having a rate decrease in the short and midterm, which we'll modify at a later date over the 10 years lease. We're still in the process of negotiating other potential spaces in New York. 
What function will the new store, and the number of others planned, serve in this new retail environment?
Given our experience in Hong Kong, the way we foresee New York's scene emerging out of the crisis is through a transformed shopping neighborhood and their "anchor store" for the base customer. Take for example Nolita, where menswear brands like Kith and cafes like Bluestone are helping create a one-stop destination neighborhood. No one wants to take a 30-minute train ride to go into one store, they have to be able to fill up a whole afternoon for the experience to be worthwhile. It's also why we hired a new content director for the space, since the plan is to have it double as an events space once that's possible.
Additional brick and mortar is a major investment, especially if you rely on it for actual sales and not just as a billboard. How has business fared the past few months?
Yes, the lack of revenue did put our U.S.-based business on the decline, but we've been performing well in Hong Kong since reopening as we adjust to the weekly regulations. That's giving us confidence in mimicking the strategy here, and foresee a return to previous levels in the coming months. We didn't invest too much on the e-commerce and social media front, but it's going along steadily.
Growing up with exposure to the apparel industry, I knew it took years to cultivate a following. These days, I think people want to be a global brand overnight, which isn't how it works. I don't need a million customers and tourists to come in, just the select few who are excited and loyal. Right now, it's about taking it slow and doing enough business to keep it going.