Often founded on values and ideals, retail startups must consider their own shortcomings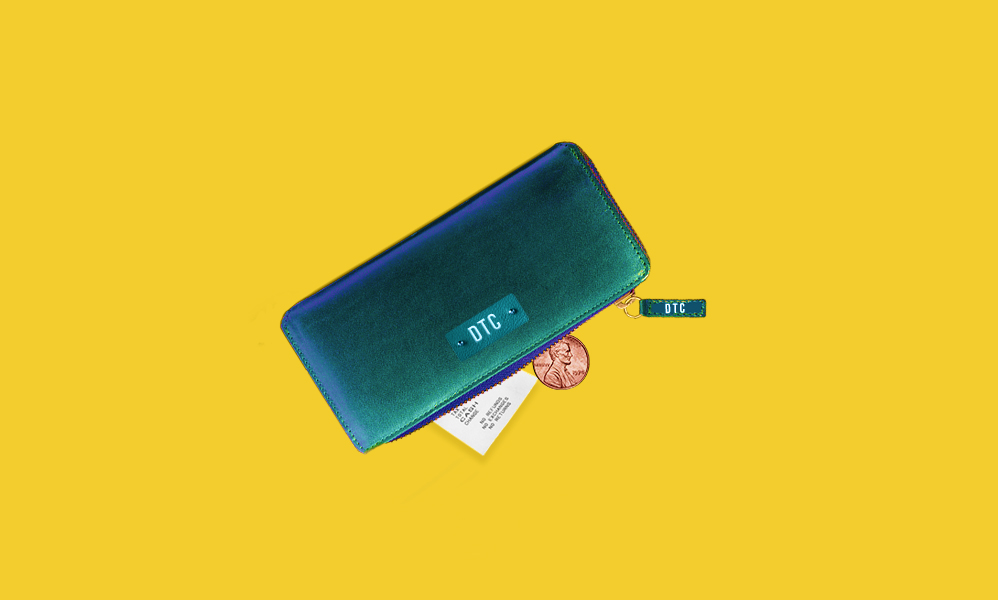 DTC brands are trying to take a stand, but it's unclear if they even know how.
The United States was uprooted over the course of a week — and business leaders found themselves reckoning with past failures, while trying to figure out how to adequately respond. For DTC companies, this pressure is even more acute; most were founded on a set of platitudinal ideals or values which almost certainly don't comport with systemic racism yet don't provide a clear roadmap for how to fight it.
Most glaring, the nationwide protests over George Floyd's death exposed the shortcomings of marketing a company as a values-driven brand when faced with nationwide systemic inequities.
A number of brands live were born out of the same movement. Businesses like Warby Parker and Everlane were part of a new group of companies, with younger and less polished leaders, that claimed to lead with a set of values and the belief that they could sell directly to their customers. Glossier, for example, has an entire page dedicated to its brand values, which include being "inclusive," "curious," "courageous" and "discerning." Warby Parker proclaims on its website that it wants to create "an environment where employees can think big, have fun, and do good." Everlane's founding principals are "radical transparency" and "ethical" sourcing.  As a result of these now-maturing brands, every new company now must produce some kind of document with vague wording about fostering an open and inclusive environment.
Up until now, these companies weren't asked to answer to these values as a whole. Some business practices became questioned — with Everlane and Away employees alleging unfair retail work practices. Still, these brands continued to proclaim themselves to be values-based — no matter how clichéd their ethos be.
Now, while millions of Americans take to the streets to protest the country's core values, things are messy and these companies find themselves having uncomfortable conversations. Most DTC brands are white founded with a predominately white staff. They take great pains to make their marketing sound broadly moral, yet not political. A playbook has evolved over the course of a few days for how to respond: post blacked out Instagram pages and pledge to donate money to certain organizations. As Connie Mattise, co-founder and CMO of East Fork Pottery, told Modern Retail last week, some companies seem to be "doing exactly what the person next to them was doing."
Even brand apologies have begun to look homogenous. A former employee accused clothing company Reformation of treating its women of color staff unfairly. The brand posted an apology on Instagram with the words "I failed" — typeset to mimic the company's aesthetic. Onlookers noticed other brands also posting apologies that were intentionally designed to look on brand. Which is to say that much of the public facing work, as of now, has been on the marketing side.
i'm losing it thinking about graphic designers being asked to design apologies but keep it "on brand" pic.twitter.com/kwv3sLKq6P

— helen (@helen) June 8, 2020
The conversations online show a growing disconnect between words, action and where to pay attention. Hint water — like many other brands — posted a blacked out Instagram post a few days with the words "change cannot wait … Let's make change happen now. Because Black Lives Matter." Just two days before, founder and CEO Kara Goldin posted a now-deleted tweet of a picture of broken store windows with the words: "Saks and Macy's among those stores totally looted last night. Very sad. One of many retailers just trying to stay afloat. We can do better than this. #SanFrancisco #disappointed".
This didn't sit well with others. "Kara, I urge you to redirect your empathy from Macy's to the Black community. If you're uneasy seeing a store being looted, imagine how it feels for Black Americans to see their community being looted daily through systemic racism," tweeted Away co-founder Jen Rubio in response to Goldin's tweet. "I say this as someone whose store was looted."
The ground underneath these brands is starting to crumble. Their core values weren't written to withstand issues systemic inequality and cultural upheaval.
Still, some are trying figure out what comes next. As Modern Retail's Anna Hensel point out last week, the most important thing that brands can do right now is fix their internal makeup and become more diverse. That involves rethinking both talent pipelines and the very process of interviewing and assessing candidates. Up until now, that hasn't been a priority.
"There are clearly forms of progress that have been excluded from the conversation," said Web Smith, founder of 2pm Inc. Smith recalled attending a recent DTC conference where he interviewed a Chubbies executive onstage and was asked by the organizers to wear the brand's signature clothing. "You are crazy if you want me to look like a clown when I am the only [person of color] on that stage," he said. "That was a painful event for me," he went on. "The context of that is to say: I look forward to seeing what representation looks like." 
Therein lies the rub: beyond the posts and donations, values-based brands must make invisible and repeated actions to comport to the values for which they say they stand. In Smith's eyes, the real proof will be in the six to twelve months. He'll be looking at brands' About Me pages to see if any real internal change has been made in employee makeup. If companies begin taking this issue serious now, they can onboard a new generation of DTC operators. "If these people are on stage in twelve months — and they have the clout and the authority and the reputation to be on stage — then we've won," he said. "We, as in the industry."
That work won't be easy. While companies are making calculated decisions on social media, they'll need to have difficult and nuanced conversations behind closed doors — and fast. "I can't think of anyone in the DTC space that has similar experience [to me] and it's painful," Smith said. "I do think that's going to change."