On Snapchat, retailers are testing the efficacy of mini apps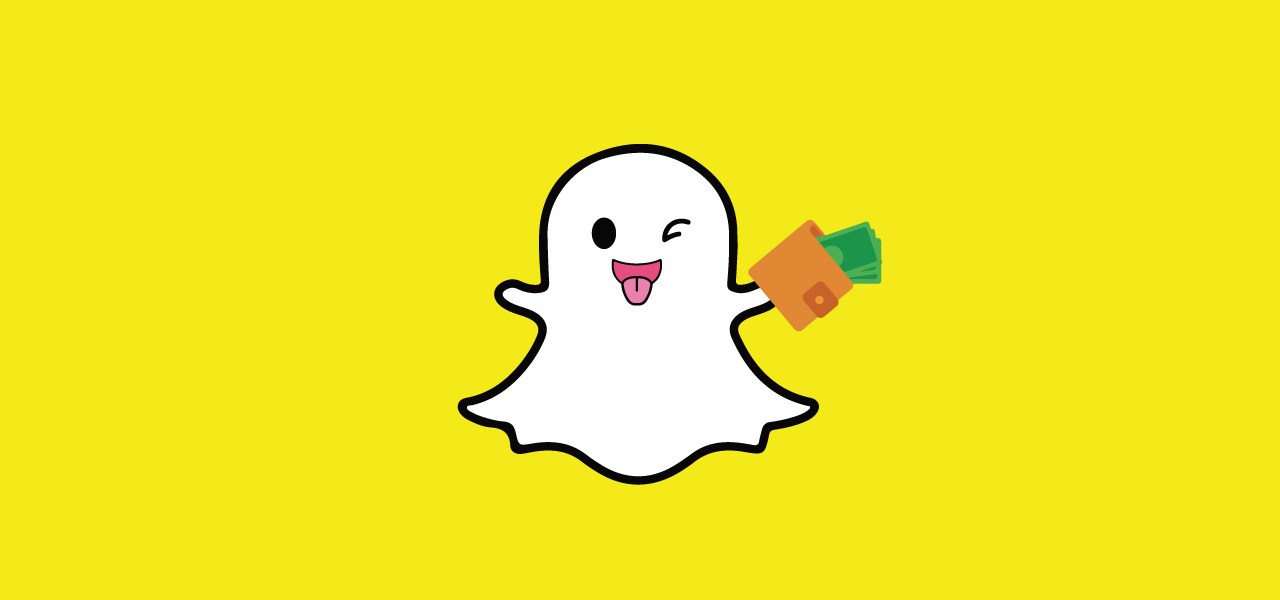 With mini apps on Snapchat, retailers have another route to get their services in front of a massive audience. Some are seizing the opportunity.
Since announcing the feature last summer, Snap has added 14 Minis within its chat section. The platform's 293 million daily users can quickly access these lightweight versions of larger apps  without downloading extra software. They include e-commerce services that let Snapchatters buy clothes from Poshmark and Verishop, movie tickets from Atom, mobile top-ups through Ding and, soon, concert tickets powered by Ticketmaster. 
Snap isn't the only company embracing miniature programs. Fellow Gen Z favorite TikTok is experimenting with its own mini applications, called Jumps, that can be attached to videos. Though they are currently limited to a handful of informative services, such as educational app Quizlet and cooking app Whisk, TikTok plans to expand Jumps more widely in the future, including to brands.
The move sees the companies treading a similar path to China's super-apps like WeChat, a messaging platform home to 1.2 billion users. Beyond chatting with friends, Chinese people use the app to access hundreds of services, from booking doctor's appointments to ordering food. 
The popularity of mini applications allows WeChat to control the entire e-commerce experience. Brands are drawn to the increased engagement with users, with interactions and purchases taking place inside the app. By expanding into the tech, Snap and TikTok are anticipating a similar trend in the U.S. But, the universal appeal of mini apps remains in doubt. 
As the early adopters of the nascent feature, retailers could be the first to benefit from a potential shift in the online behavior of U.S. mobile users.
Poshmark and Verishop, two platforms that combine e-commerce with social media, recently launched Minis with an emphasis on curation. The companies view their mini programs as a way of reaching new shoppers, while also boosting the profile of their brand partners or sellers. They are also trying to meet their users on the social apps they frequent.
"Our Snap Mini is an opportunity to engage with millions of new consumers and deepen our relationship with Gen Z, who make up 27% of our users and are an important, fast-growing part of our community," noted Steven Tristan Young, CMO at Poshmark.
"Our user base is 80% female and in their mid- to late-twenties and Snap has an overlap with that demographic," Imran Khan, co-founder and CEO at Verishop, said.
Poshmark's Mini lets Snapchatters in the U.S. access its Virtual Posh Parties, where they can peruse new and used items during themed events as well as share invites or listings with friends. Verishop, meanwhile, gives shoppers the chance to purchase products from a rotating line-up of independent brands that refreshes monthly. The items are split into themed categories based around "moods" such as "free spirited." Users can check out with one click using Apple Pay or Shop Pay.
In that sense, they are the archetypal e-commerce mini programs. "The goal of super-apps isn't to supplant bigger retailers like Amazon," said Michael Clendenin, founder and managing director of RedTech Advisors, an independent research firm specializing in the Chinese internet and mobile sectors. On Snapchat or TikTok, you may see a piece of clothing in a mini app or a video that you like and they essentially help to facilitate that "impulse buy," Clendenin explained, adding "these services create a sort of new demand."
With Apple recently making ad-tracking more difficult for apps on its latest iOS14 update, social networks and their retail partners are seeking new ways to unlock data. In Snap's case, e-commerce mini apps can help it to boost the value of its targeted ads by learning more about users' purchasing habits. For businesses, they offer another way to gain insights on Snapchatters. 
Snap describes Minis as "dedicated distribution channels" within Snapchat. The company shares aggregated reports with developers that contain usage metrics of their Mini, including how much time people spend in the programs, among other stats.
"All aspects of the in-Mini experience are owned and operated by the retailer," a Snap spokesperson said. "They can get rapid feedback immediately on which of their products resonate with Snapchatters and consistently optimize their browsing and buying experience."
Silicon Valley has been nursing super-app ambitions for years. Facebook has long offered mini games and, in 2019, began pivoting toward e-commerce services and payments for its suite of interconnected apps; Messenger, Instagram and WhatsApp. 
A lot has changed in the past two years. Notably, people in the U.S. have become more accustomed to shopping and paying on their smartphones, trends that were in part accelerated by the pandemic. In-store mobile payments usage grew 29% in the U.S. last year, led by Gen Z and millenials, according to eMarketer. The analysis firm also predicted that mobile commerce would reach $284 billion, or 45% of the total U.S. e-commerce market, at the end of 2020.
Meanwhile, mobile usage is huge in China. On average, Chinese consumers use 5.71 super-apps, according to a survey of 1,000 adult internet users in the country conducted by Kagan, the media research division at S&P Global. The biggest platforms include WeChat, followed by Alibaba's payments app Alipay and its e-commerce app Taobao, Tencent's other messaging app Tencent QQ, and search engine Baidu.
Numbers like these may explain why social platforms are once again embracing mini apps. It's also no coincidence that both Snapchat and TikTok (which boasted 689 million monthly users as of July 2020) are adored by Gen Z and have Chinese connections. The former counts WeChat parent Tencent as an investor. TikTok, on the other hand, is owned by China's ByteDance and is the sister app of Douyin, a Chinese platform that has offered mini programs for years.
Both Poshmark and Verishop said they are open to partnering with more platforms beyond Snapchat. If the U.S. follows China's lead by accepting multiple super-apps, that may prove to be a sound strategy.