Out-of-home advertising is trying to evolve to the post-pandemic world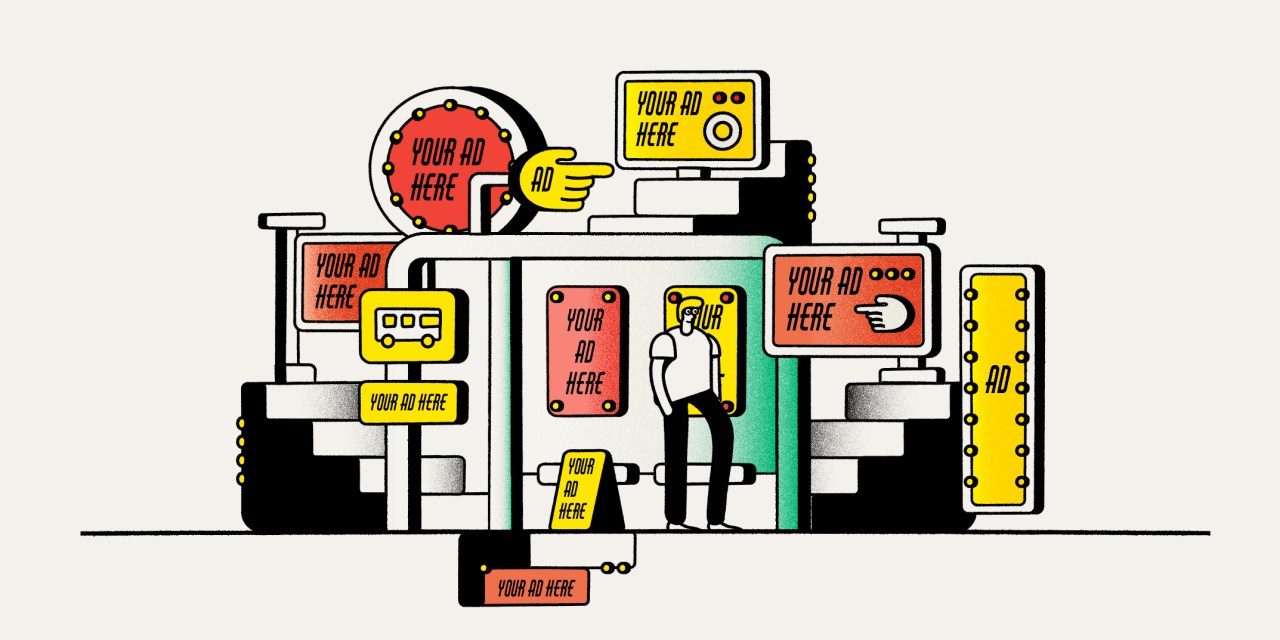 Ivy Liu
This story is part of a Modern Retail editorial series looking at how the retail experience will change in the post-pandemic economy. To see all the stories, go here.
If you happen to be going to a shindig in the Hamptons, there's a good chance you'll be bombarded by ads from a beverage brand. Sunwink has zeroed in on the beach town, plastering ads over the local jitneys that shuttle (mostly) affluent beachgoers from the city and back. Meanwhile, the CBD drink brand Recess has invested in aerial banners to be flown across the beach scape all summer long.
Before the pandemic, said Brian Rappaport, CEO of Quan Media Group (which facilitated Sunwink's out-of-home advertising campaign), "there's always been an ask about the Hamptons." But now, he went on, "I don't think it's been as intense as this year." One of his clients is doing five different campaigns in the Hamptons alone.
Indeed, as cities open back up, out of home is coming back into play — but a new strategy is emerging. For one, subways aren't the holy grail they once were. Subway ads were previously critical to startups like Casper and Thinx, who shelled out hundreds of thousands of dollars to bombard New York commuters. According to recent MTA data, subway ridership is still between 50% and 60% lower than it was pre-pandemic. Back then, a brand would spend six figure sums to take over entire subway cars, but that's no longer such a hot commodity. Instead, brands are increasingly turning to digital signage — as well as outdoor spaces where people feel more comfortable. But, every company is still trying to figure out what the hottest destinations are in a post-pandemic world.
Much of this is predicated on shifting consumer travel habits. A recent survey from the Out of Home Advertising Association of America (OAAA) found that 51% of Americans are planning on traveling this summer. Of them, 59% said they were comfortable traveling on planes, 56% were okay with trains and 50% for ride shares.
As a result, much of the out-of-home activity is going above ground, where the people are. "When you're looking at a buy in New York," said Rappaport, "it's a toss up between digital bus shelters or LinkNYC — or a hybrid of both."
According to Intersection, which runs LinkNYC, the digital information kiosks smattered around New York City where pay phones once were, the company booked 89% more revenue with retail brands since the start of the second quarter than it did during the first quarter. And growth has been consistent: May activity was up 103% over April, and April up 55% over March.
"During the pandemic, we saw an increase in people outside and above ground," said Michael Rosen, the chief revenue officer at Intersection. Citing the OAAA research, he said this meant that more consumers were receptive to bigger outdoor campaigns. "There is consistent digital burnout," he said, referring to people no longer responding to mobile and other smaller digital ads. "People are noticing more out-of-home," he said — of course, he's a biased observer. Put together, Rosen concluded, "brands and retailers are betting on people being out and about."
Over the last year, brands and other retail businesses began adding QR codes to store signage or menus. Now, that's increasingly entering into the advertising space. LinkNYC kiosks, said Rosen, present "a way for a brand to own those streets… to have an e-commerce extension." It's become, he said, "an always on presence." (Rosen noted more brands opting to use services like QR codes, but didn't share recent data about upticks in engagement.)
The brands Rappaport is working with — his clients have included Away and the United Sodas of America — are trying to follow the new patterns. Brands, for example, can buy every Link outside of a restaurant that has outdoor dining. "I do see a lot of brands asking [for that]," said Rappaport.
As people spend more time outdoors,  brands expect that people are looking for stimulation beyond their phones. Commutes haven't come back in full force, nor have offices returned to full capacity — but brands see huge potential in leisure places like the Hamptons. For that space specifically, it signals an important change. While summers on those beaches were often dotted with brands from brands — these were primarily luxury companies seeking out premium customers. Now, brands seem to be realizing that people are outside, and the beaches present a good canvas. Grocery delivery service FreshDirect, for example, is currently doing a Hamptons-based out-of-home campaign.
Beyond that, the out of home future remains in wait and see mode. "The out of home landscape is almost resetting," said Rappaport. "I do see brands starting to ask about subways — but there's been some hesitancy."
An earlier version of this story misstated Michael Rosen's title at Intersection, but has since been updated