Earnings
// September 9, 2021 ■ 5 min read
Pet supply retailers are betting on subscriptions and services to drive growth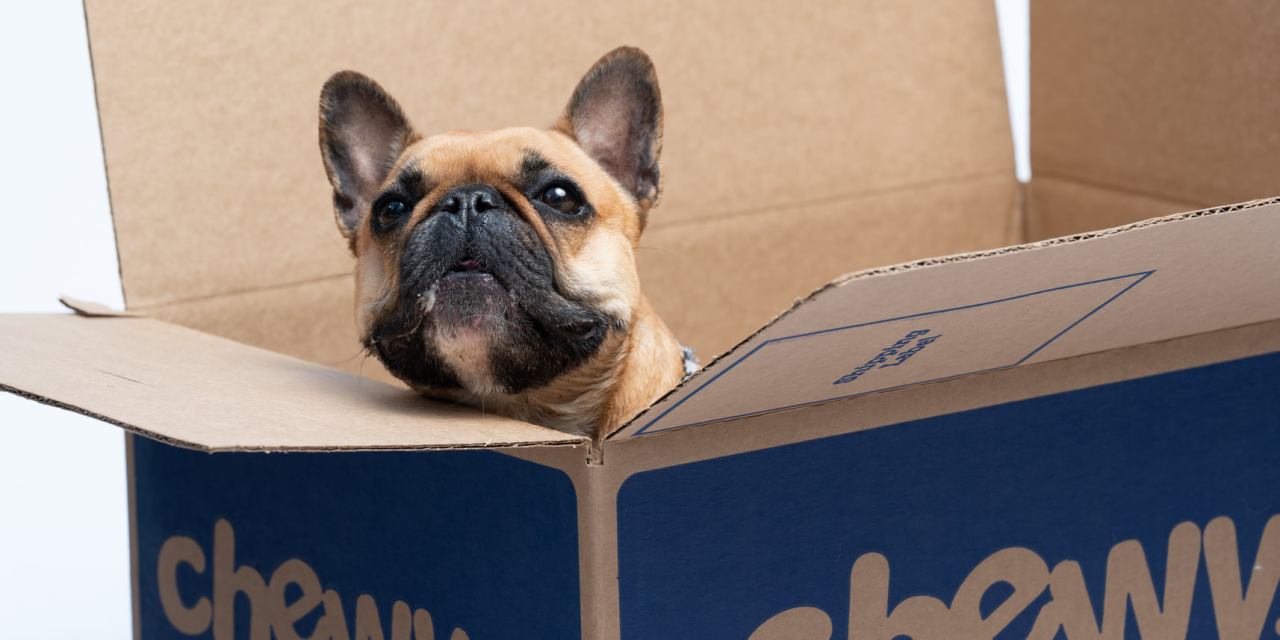 Chewy
Dedicated pet supply retailers are attempting to build on recurring sales through their subscription food and veterinary services.
The likes of Chewy, Petco and Bark benefited from two major shifts during the pandemic: accelerated consumer uptake of e-commerce and a pet adoption boom. But as the economy has reopened, uncertainty threatens to cloud an otherwise rosy outlook for the sector. In order to maintain revenue growth, all three companies are broadening the array of health services they offer and making more products available for sale via subscription services.
Looming challenges
During the pandemic, one in 5,000 — or about 23 million — adopted a dog or cat, according to the American Society for the Prevention of Cruelty to Animals. However, recent reports suggest that the tide is turning. As shops and leisure activities open up again, animal intake rates at shelters are approaching pre-pandemic levels, while adoption and foster numbers are struggling to match the pace.
Another dilemma for the sector is competition. Pet products are ubiquitous at other retailers, including supermarkets and online at Amazon. Additionally, the high expectations from Wall Street to maintain sales growth after a blockbuster 2020, and the landscape suddenly looks a lot more challenging for the trio.
Chewy, Petco and Bark are now eager to prove that there is momentum in their business models beyond the pandemic. One way they are getting that message across is through their emphasis on recurring sales and by building deeper connections with veterinarians. Both facets have been bright spots in their recent earnings. They also present a roadmap for how they can build enduring relationships with customers across the lifetimes of their pets.
In an industry worth an estimated $100 billion, per the American Pet Products Association, that could be key to long-term growth.
Here's a look at how the three public companies are battling industry headwinds and trying to continue growth.
Chewy
Chewy's most recent maneuvers perhaps represent a microcosm of the larger pet care industry. The online retailer saw its second-quarter auto-ship customer sales jump 30.3% year-over-year to $1.51 billion, a 37.6% compound annual growth rate over the last two years. The program allows customers to set up repeat orders, including prescriptions, and offers savings on products from certain brands. 
Chewy hit 20.1 million active customers in the second quarter, up 21.1% year-over-year. Its revenue rose nearly 27% from the same period last year to $2.16 billion.
Chewy is also targeting fresh food as a way to boost recurring sales. Auto-ship sales for the category — which launched in June — approached 50% of net sales in its second quarter. Subscriptions could also help to boost its own private labels, including its new fresh food offering from its Tylee's brand, through the discounts it offers on repeat orders.
In addition, Chewy is developing an ecosystem for pet healthcare. It recently launched the "Practice Hub," which allows vets to build an eCommerce solution of pet prescriptions and other products on its site.  The service is an extension of Chewy's Petscription platform, used by 8,000 clinics across the U.S. to review and approve prescriptions.
Chewy Health also includes OTC medicines, veterinary diet, pharmacy, compounding medication, and a telehealth service. The company claims the total addressable market for pet healthcare is $35 billion. 
"We believe Chewy is able to maintain its 40% online market share, driven by a set of strong value propositions – competitive pricing and large assortment, resilient business model driven by Autoship," Evercore ISI analyst Mark Mahaney wrote in a note earlier this month. The retailer's investments in private label, Pet Rx, and its vet marketplace will "transform" it "from a specialty e-commerce store into a broader platform play," he added.
Petco
Chewy isn't the only pet retailer chasing both animal owners and the pet service industry. Rival Petco recently declared itself the leading seller of fresh frozen food. Sales of the category rose 50% year-over-year in its second quarter and the company claims they will quadruple in the coming years. In May, Petco added fresh pet food to its same-day deliveries service. 
Overall, the retailer reported revenue of $1.4 billion for the second quarter, up 19% from a year ago. While recurring revenue was up 60%, and the number of recurring revenue customers grew by 50%. 
Petco's subscription services include auto-deliveries of pet food, its monthly PupBox of treats and toys for new pet owners, insurance and its Vital Care membership that spans checkups, vaccinations, grooming, and discounts for $19 per month. The latter has racked up 100,000 members since launching at the end of last year.
Petco is also scaling its physical pet healthcare footprint. It had 155 hospitals and 1,100 clinics at the end of the second quarter, with more headroom for growth, according to management. 
Bark
Taking a slightly different tack to the competition, Bark is investing in its specialized dog kibbles and dental hygiene kits, known as Bark Eats and Bark Bright, respectively.
Both expand upon its subscription services, which include its monthly Bark Box and Bark Super Chewer toys and treats. Bark's quarterly subscription shipments grew by 52.4% to 3.6 million, year-over-year. The company also reported ​​fiscal first-quarter 2022 revenue of $117.6 million, up 57.2% from the previous year.
Bark Eats, a specialized dietary program created by "wellness advisors," essentially lets the company build an ongoing relationship with customers based on their dog's changing needs. 
"This is a meaningful opportunity for us as we look to grow average order value and extend the lifetime value of a customer," CEO Manish Joneja said during the company's first earnings call in August.