Popsugar is partnering with Target for its new fitness line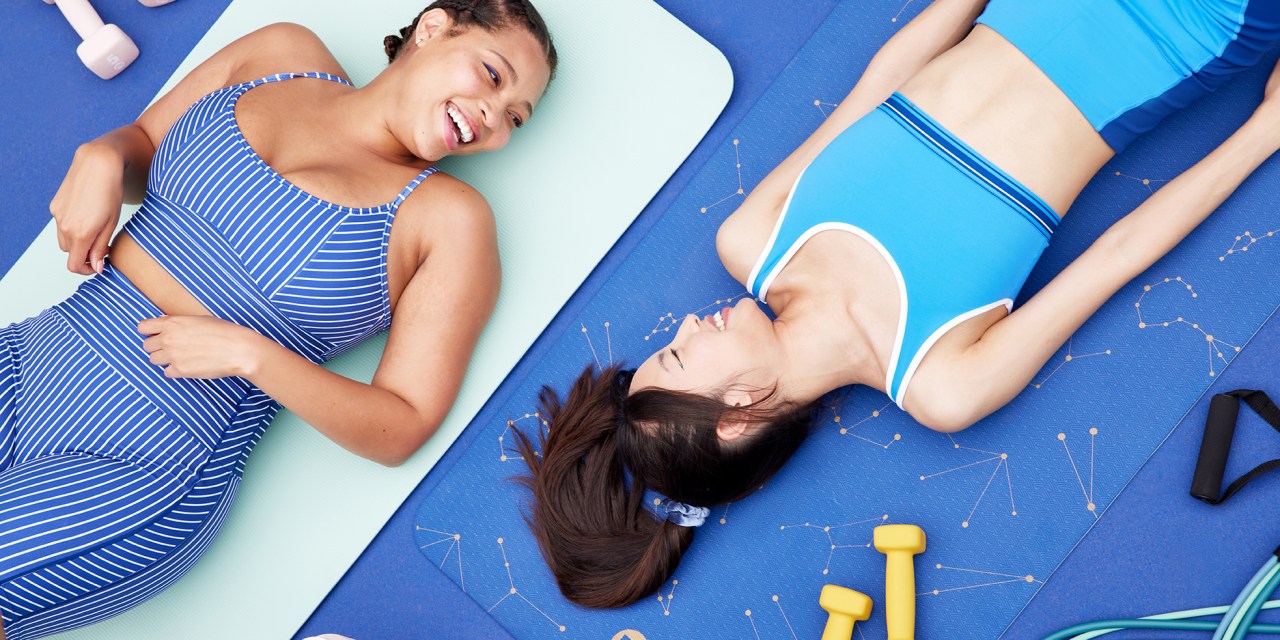 Popsugar
Media company Popsugar is continuing to invest in traditional retail, and will launch a new line of home fitness gear in partnership with Target this December.
The line of yoga mats, weights and other starter gym equipment will sell on Target.com and in Target stores exclusively, and is inspired by the media company's popular exercise video series, Class FitSugar. This isn't Popsugar's first retail venture — the company had a now-defunct line of business casual clothing at Kohl's and a Disney Princess home collaboration with Target, as well as a gender-neutral teen clothing line at Old Navy.
However, Popsugar is looking to expand its retail presence in one of its strongest content categories: many of Popsugar's most popular workouts have over 25 million YouTube views. A retail partnership, said co-founder Lisa Sugar, will help the brand reach new audiences and connect content to commerce. According to research firm Platform Analytics, Popsugar is the most viewed fitness publisher across social media.
"[Class FitSugar] just celebrated its ten-year anniversary, and it's one of our most popular franchises in video," said Sugar. The company's other video franchises include celebrity "Pop Quizzes," a mental health "How 2 Deal" series and "Celebrity Real Talk" videos. "We base a lot of our licensing extensions on our data — what our audience wants and what they're coming to us for — and much of [that interest is in] is various workouts, ways to get healthy and ways to move your body."
The timing, added Sugar, was also intentional. Popsugar wanted to launch the line before people started thinking about their New Year's workout resolutions. "January and February are when we see a massive spike in health and wellness [content]," said Sugar. "For the 15 years we've been doing this, this really is the time frame that people are most interested in … setting some fitness goals."
From content to commerce
Popsugar is following in the footsteps of a variety of media brands and publishers entering the retail space, either through partnerships or owned efforts.
Complex, for example, started pivoting towards commerce with the launch of Complex Shop in 2019 to sell the sneakers and streetwear it formerly just wrote about. Kourtney Kardashian's Poosh has expanded categories products on the company's own store, moving into food, beverages, workout gear and even kitchen composters.
There are clear benefits for media companies hoping to enter traditional commerce, explained Michael Felice, an associate partner in the Communications, Media and Technology practice of Kearney. In the past, a media company could rely on localized advertising revenue and high subscriptions. However, over the last decade-plus, overall print journal subscriptions have gone down, and newly digitized media companies are forced to get creative
"It becomes very important to broaden that [customer] base out and be able to speak to multiple audiences," said Felice.
Partnerships in particular provide a unique value for both media companies and their retailer partners, added Felice. Media companies can help retailers build out readable content, draw in loyal readers as customers and offer their own networks to advertise collaborations. Retailers can share the costs of building out products and take media from digital content to brick-and-mortar commerce.
"I think being able to offer our audience a new way to connect with the brand off a computer or a screen is really amazing," said Sugar.
Sugar mentioned the company wants to expand its commerce efforts in the near future, but declined to give specific retailer names or products.
"We are looking into ways can expand — I can't really identify how and what — in the wellness space," said Sugar. "There's a lot of home category opportunities that we are looking into as well."