Why longer seasonal campaigns are helping ailing restaurant chains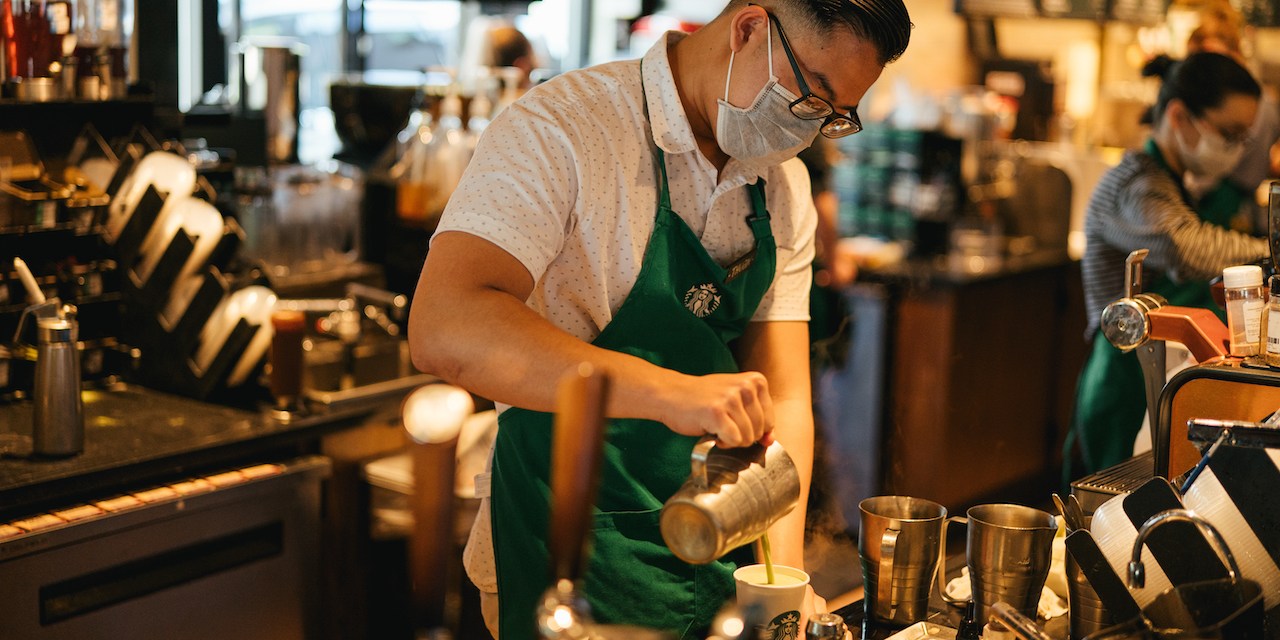 Seasonal items are giving chains like Starbucks and Dunkin new life.
With most commutes out the window, coffee shops' and quick service restaurants' (QSR) businesses have been in a tailspin. By June, the food service industry had already lost $120 billion in potential revenue, according to the National Restaurant Association. But some establishments are finding one surefire way to lure customers back in: overextending seasonal campaigns for comfort food and limited time menu additions. Chains like Starbucks, Dunkin and have all introduced new items, or extended old ones longer than their normal run. These programs may have played a role in regrowing traffic.
Despite a lower-than-baseline traffic this quarter, Starbucks reported a sales boost courtesy of customers' affinity for the returning pumpkin spice lattes and Frappuccinos. Pumpkin spice-flavored items, which rolled out in late August, helped the company record better than expected fourth quarter revenue; Starbucks recorded a $6.2 billion versus the expected $6.06 billion. 
The pumpkin spice line acted as "a catalyst" for the quarter's revenue, CEO Kevin Johnson said. He also noted that this year's pumpkin cream cold brew drink even outsold the flagship pumpkin spice latte. Johnson went on to say that, more than ever, customers are "seeking comfort" from Starbucks products. 
Similarly, Dunkin's chief executive Dave Hoffman also credited a spruced up menu for the chain's same-store sales spike. To cater to the remote workers, the company "moved quickly to adapt our menu, introducing new beverages and snacking items designed to appeal to both morning and afternoon traffic, as well as younger consumers," Hoffman said in his remarks.
According to foot traffic data collected by Placer.ai, monthly visits to Dunkin' and Starbucks were at their best point in October since the onset of the pandemic; Year-over-year visits were down 11.3% and 21.5%, respectively. The extended fall beverage runs of Starbucks and Dunkin have likely contributed to these figures.
Many of these restaurants are experiencing new types of customer behavior, said Placer.ai's vp of marketing Ethan Chernofsky. For example, when looking at four major QSRs and measuring the time period between 11 a.m. and 3 p.m., later lunch hours are seeing a boost compared to last year, Chernofsky said. Chipotle, Subway, Panera Bread and Sweetgreen are still getting a large percentage of their traffic between around noon., they remain below baseline. But 3 p.m. traffic at those chains increased by 0.8%, 0.6%, 0.6% and 1.1% year-over-year, respectively.
According to a new study by PDI on convenience retail, retailers stand to recover by offering promotions on "single-serve, immediate consumption" items like coffee or desserts. The research also noted that items such as chocolate, soda packs and alcohol — which appeal to people's need for comfort and indulgence — are an effective way to promote in-store impulse purchases.
Businesses are looking for new ways to engage with customers, and rotating menus are a go-to for that, said Andy Austin of The Industrious, an agency that works with quick service restaurants. Bringing back old favorites is a "great reminder" to head to the shop, Austin explained.
Expect more businesses to adopt this strategy, he hypothesized. "You're going to see more ways for [QSRs] to reinvigorate conversations" to keep customers' attention, he said. "Whether it's promos or virtual events, it's about staying relevant to customers during a grim time."