Refurbished electronics marketplaces are having a moment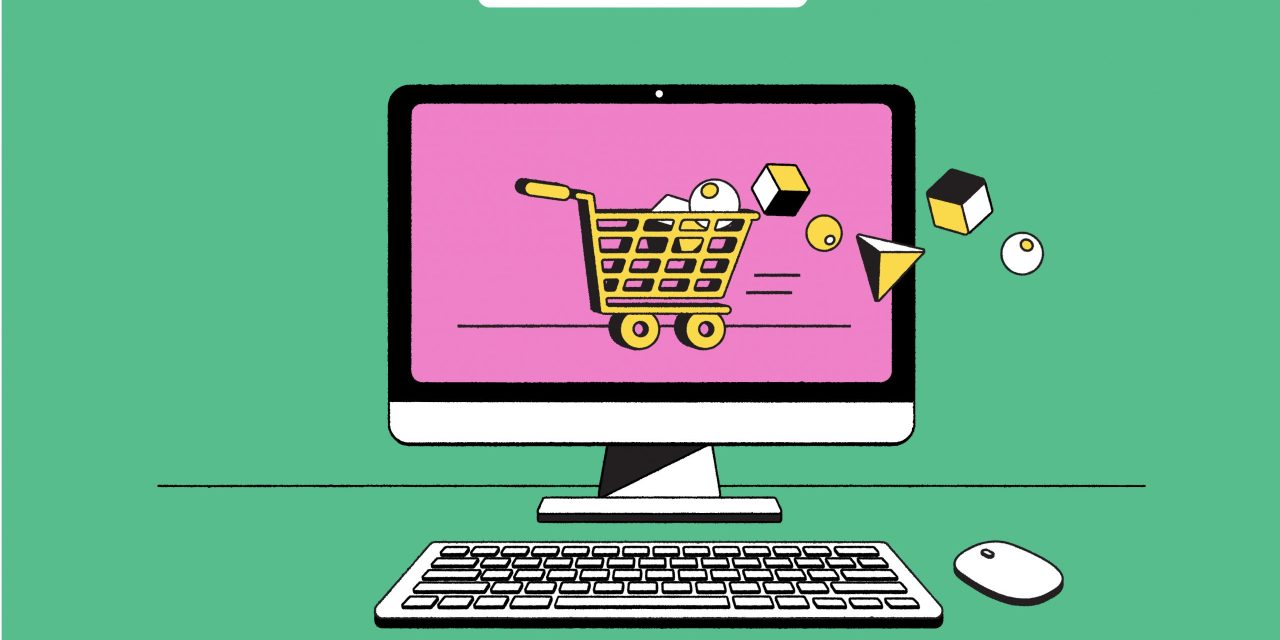 The refurbished electronics industry has gotten a second look from customers over the past year. 
In the past, refurbished gadgets — which refers to professionally repaired used products — had a lukewarm reputation. Customers often were worried the products would malfunction, or in some cases, were counterfeit.
But as with secondhand apparel and sneakers, sales of refurbished electronics boomed during the pandemic. For example, Amazon's refurbished brand, Amazon Renewed, became Amazon's third most popular electronics brand in June 2020. Meanwhile, a number of online marketplaces that sell certified used electronics had a big year in 2020. Several factors — including the nationwide laptop shortage, cost consciousness and shipping delays — resulted in more consumers turning to secondhand electronics. Now, these brands and marketplaces that sell large amounts of refurbished electronics are looking to retain customers by widening their inventory selection and pledging more stringent quality control. 
One player looking to maximize the demand's momentum is Back Market, a French refurbished electronics marketplace founded in 2014. The company reported a 1,000% increase in year-over-year sales between 2019 and 2020, which continues to grow. Back Market currently has over 5 million customers worldwide, and counts the U.S. as one its biggest markets,
Serge Verdoux, chief commercial officer at Back Market, told Modern Retail that the reason the platform's offerings are breaking through with American consumers is due to several tech trends. 
"There hasn't been major innovation or design breakthroughs in recent years, while the prices are staying high or increasing," he explained, referring to annual smartphone releases by Apple, Google and Samsung, among others. The price of the iPhone, for instance, has drastically increased since 2017, the first year Apple introduced s smartphone that cost more than $1,000. One of its newest models, 512GB iPhone 12 Pro Max, retails for for $1,399.
Laptop and iPhone searches consistently ranking the highest on the site. MacBook sales tripled overnight in April 2020 and have stayed strong, Verdoux said. "Customers are becoming okay with buying slightly older models to save money and help reduce waste." 
Another factor is increased availability. Verdoux said that with more digital channels — including Amazon, eBay and Back Market — offering professionally refurbished products, customers are getting more comfortable with searching for them online. In 2019, 65% of Back Market's surveyed consumers said they don't feel confident buying refurbished, while in 2021 65% said they would purchase refurbished goods.
Similarly, eBay's certified refurbished hub saw growth last year, especially during the holiday period. During the 2020 Thanksgiving weekend's cyber week, eBay saw a 120% increase in sales of certified refurbished electronics.
Bradford Shellhammer, vp of buyer experience at eBay, said the company's resale and refurbished programs are getting more popular among customers. "We continue to see strong velocity in our certified refurbished program, particularly in our electronics category, as buyers prioritize sustainable and cost-efficient shopping," Shellhammer said. The program offers a two-year warranty, money-back guarantee and easy returns, he continued. This helps shoppers feel confident in purchasing the professionally inspected items at a discounted price, Shellhammer said.
Last year, eBay unveiled plans to expand its pre-owned offerings and partnerships with electronics makers — which include Samsung, Lenovo and Dyson. The hub allows brands to directly list and sell their refurbished products on eBay. During the first quarter of 2021, eBay expanded the certified refurbishment program in the U.S. to include 150 brands, and launched certified refurbished in the U.K., Canada and Germany.
A focus on retention
After the huge increase in sales it saw last year, Back Market is expanding its assortments beyond the work and home-learning essentials that were popular last summer. One growing area of interest is gaming. Between the first quarter of 2020 and the second quarter of 2021, Back Market's game console sales in the U.S. grew by 950%, and at the same time the average sale prices increased by 38%. The company is also increasingly investing in search and organic marketing, in an effort to reach customers looking for new versions of its listings. Back Market raised $335 million in funding in May, which will be invested in the platform's expansion and tech capabilities.
However, customer service is still the top priority for retention, said Verdoux. "Many of our customers tend to be repeat customers, which is highly dependent on our customer service and the products' quality," said Verdoux. He said that the company's failure rate — which refers to when a customer receives a product and it doesn't work propoerly — is about 5% "which continues to rapidly decrease." He claimed that the failure rate for new electronics is close to 3%.
To ensure a greater selection of inventory and quality control, Back Market employs about 80 commercial sales and account managers who find and onboard sellers, then help them manage their business on the platform. 
"We also work with about 20 manufacturers and brands directly," he added, which include Bosch, Dyson and BrightStar, an Apple trade-in partner. In the coming year, Back Market plans to expand to more consumer categories. "Our assortment goal is to cover anything consumers can plug into a wall outlet," said Verdoux.
As in resale, certified refurbishment players are looking to adjust after a year-plus of hyper-growth, said David Malka, chief sales officer at goTRG, a returns company that works with Walmart, Lowe's and Amazon.
To date, Best Buy and Apple have dominated the space with their in-house certified refurbishment programs. And e-commerce newcomers like Back Market and TheStore.com are also gaining a market share. "Trusted resellers like these back their promises with extended warranties and return policies, to make customers feel comfortable with refurbished products," said Malka.
More retailers are also exploring sales of refurbished electronics. For instance, goTRG is currently running a pilot program, called goMINT, starting with a partnership with Walmart. "It's a way to keep their products in a closed loop and circular supply chain. The partner retailer sends goTRG returned electronics, "which we put through our rigorous, certified refurbishment process and then send them back to be sold within their own stores or website," Malka explained.
For refurbishment brands and platforms to retain customers in the same way standard retailers do, "they need to be customer-centric at all times," he concluded. "Customers want a discount, but they're not willing to sacrifice quality to get it."