Resale platforms are increasingly catering to investment-minded customers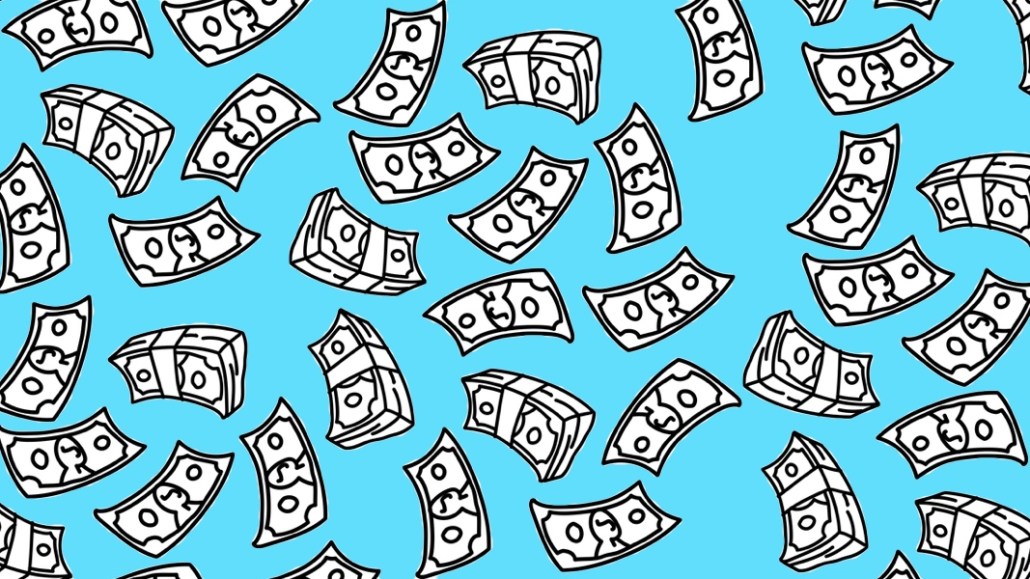 Some savvy consumers increasingly view the resale space as an investment opportunity, and platforms are adapting accordingly.
Despite pandemic-driven economic insecurity, resale boomed in 2020 and into 2021. A ThredUp study highlighted that there were over 33 million new buyers in resale during 2020 and 76% of those new buyers planned to increase their spend in the space over the next five years. While some consumers use resale for a more sustainable or cheaper way to stock their closets, others are increasingly using second-hand purchases as a new form of investment, carefully purchasing appreciating styles. In turn, resale retailers across both the luxury and collectible spaces are continuing their investment in site features and customer services to create consumer trust, as more people depend on resale platforms to make a big sale.
When Sarah Davis founded Fashionphile in 1999, consumers used the luxury accessory resale platform as a way to acquire "heirloom pieces," according to Davis, that could be passed down from generation to generation. However, consumers are now holding onto pieces for less time and considering resale value (rather than more romantic ideals) before purchasing, said Davis.
"[Resale value] was not, 20 years ago, part of the mentality around buying a Louis Vuitton bag or a Chanel backpack," said Davis. "Today, that is absolutely something that our customers are asking about."
Unlike the old adage of a new car losing value the second you drive it off the lot, some classic handbags at Fashionphile have instead consistently increased in value year-over-year. The Chanel Classic Flap's resale price increased an average of $2,100 across the bag's three sizes from 2018 to 2021.
The retailer also regularly sells handbags above their original listing prices. This month, the retailer sold a Himalaya Birkin for $225,000, a record. Meanwhile, the brand's average sale price of the style has increased 32.7% from 2018 to 2021 year-to-date.
In the luxury space, explained Davis, brands tightly control their product, never put classic styles on sale and regularly increase their products' original listing prices. Chanel, for example, increased its prices 10% this month after an increase in January earlier this year; over the course of just three years, from 2018 to 2021, the same Chanel Flap bag increased in price from $5,600 to $6,800.
As resale prices for these classic bags rise in lockstep with brand-led price hikes for new products, this dynamic creates a unique investment opportunity. Consumers can use and wear a product and still, a few years down the line, resell it for more than they originally bought it for.
Beyond recent record sales, Fashionphile has also seen both an increase in new users and an increase in sales of investment-oriented pieces like Birkins recently.
Year-over-year from the second quarter of 2019 to 2020, Fashionphile saw a 104% increase in revenue from net-new users over the previous year and 85% increase in transaction volume from new users. From the full year 2019 to 2020, the retailer's Birkin sales increased 16% year-over-year, outpacing their overall handbag sales' 10% increase.
To speak to these new consumers, Fashiophile has shifted its marketing and social media messaging towards investment, highlighting appreciating styles and educating consumers in the space, said Davis. The retailer's most recent YouTube video, for example, is tailored to the best handbag and jewelry pieces to buy now for a profit later.
From sneakers to collectibles
In the sneaker resale space, rising value comes primarily from scarcity, explained Jesse Einhorn, senior economist at sneaker and collectible resell platform StockX.
"Over time, supply gradually leaves the market: people wear their sneakers, they lose their sneakers, they scuff up their sneakers," said Einhorn. "There's going to be fewer and fewer of those products available on the market [over time] and, because of that, that tends to put an upward pressure on prices."
Sneaker brands aren't passive in this process, however. Lately, said Einhorn, more and more brands are buying into the scarcity model, purposely limiting the number of products they produce to fall short of consumer demand and drive resale.
While Nike itself, for example, may not receive direct dividends from a Jordan 4 reselling for double its original listing price, resale scarcity still drives "brand heat," said Einhorn, getting consumers excited and engaged with the brand more broadly.
At StockX, consumers are also increasingly interested in the resale value of the products they purchase. Thirty-seven percent of limited edition sneaker buyers cite "investment opportunity" as a "purchase motivation," while 48% of collectible buyers care about "future worth or investment value," according to a report by the retailer.
StockX tries to serve investment-minded consumers with a variety features. For example, it allowing consumers to sort products not only by popularity or average price, but also volatility of price and price premium (or difference in resale price compared to original price). While these features have been around from the retailer's beginnings, new customers are starting to more heavily utilize them, said the brand.
Moreover, over the past two years, StockX has also added trading cards, comic books and art prints resale to its platform and Einhorn expects category expansion to continue. In a followup email, the brand also suggested that a future in digital assets and NFTs may be in retailer's near future.
Building a trading ecosystem
To cater to a resale consumer with investment on their mind, resale platforms have to become investment ecosystems, explained Justin Reis, the global CEO of luxury watch resale platform Watchbox.
"One thing that's very important to Watchbox is creating a platform that is recognizable with trust with our consumers [that] helps this emerging [investment] category evolve," said Reis. "To invest in any asset class, you need to have an ecosystem which allows you to trade… if you don't have [resale platform] participants or actors, such as ourselves, it's very hard to deploy large amounts of investment capital into this market."
One way Reis said Watchbox supports its customers' investment behaviors and builds consumer trust is via enhanced customer service with real people versus AI — the platform's support team is available 24/7 via call, text or email. Reis said these services are particularly important given that many of Watchbox's timepieces from brands like Rolex or Patek Phillip cost upwards of $100,000. The brand also owns all of its stock, rather than operating on a marketplace model, and inspects, cleans, adjusts and lists its products in house.
As the segment of consumers using resale as an investment tool grows, these new consumers are are also moving towards new brands and styles. While Nike Jordans are consistently popular at StockX, many of Crocs' latest collaborations are selling for double or triple their original asking prices. At Fashionphile, classics from brands like Chanel and Louis Vuitton are viable alternatives to Hermes Birkin bags. At Watchbox, consumers are increasingly interested in DTC and indie watchmakers, buying from a wider range of designers than in the past.
"Once you have that foundation of passion… there's a lot more enjoyment [in investment]," said Reis. "It's not just the economic game, but also the emotional game that they have by participating in this."