With Amazon's Fresh store, the autonomous checkout wars have begun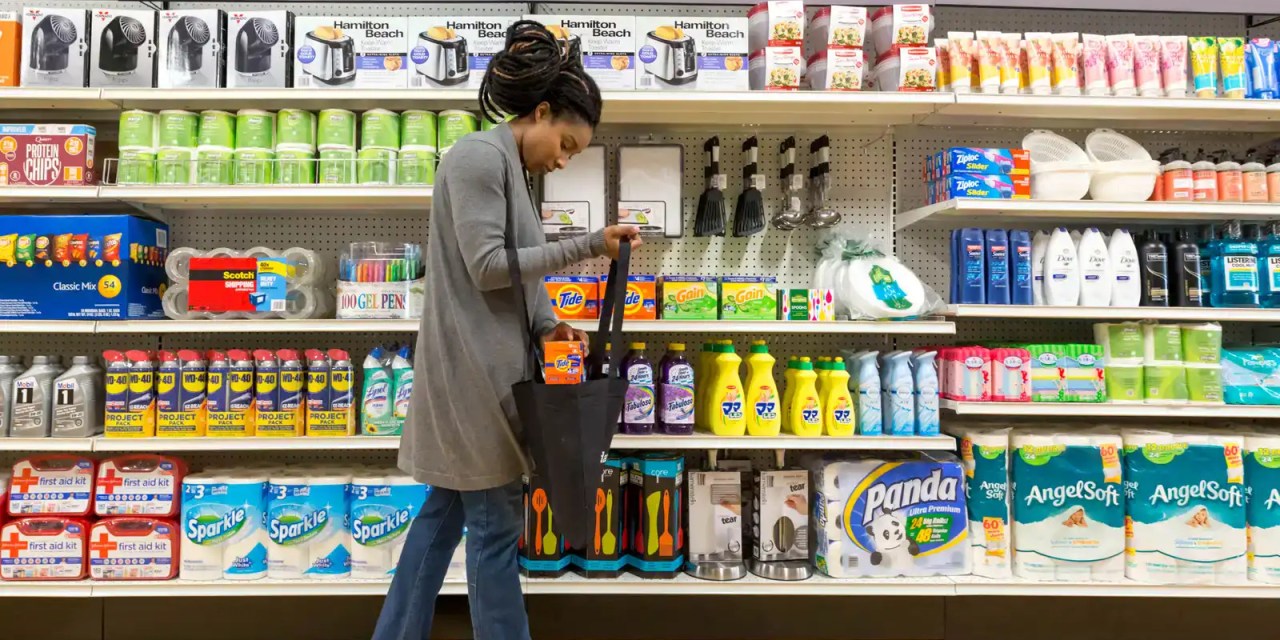 Retailers are racing to find ways to take cashiers completely out of the picture.
This week, Amazon gave more details about its soon-to-open first Fresh grocery store in Los Angeles, which aims to offer cheaper grocery offerings than its Whole Foods stores. The new brick and mortar concept boasts a slew of high-tech features, including an autonomous checkout tools that lets customers put items into a smart shopping cart (called Dash Cart) that tracks and tallies the items so they don't have to checkout.
Once thought of as a distant dystopian perk, these high tech solutions are being use to allow customers to leave the store without waiting in line to pay, among other use cases. This follows a trend of people becoming more comfortable with new ways of checking out; customers are getting over the hump of using digital wallets like Apple Pay and Google Pay. As a result, a number of retailers — from convenience to grocery stores — are looking into these new programs. 
Earlier his month, autonomous checkout solution provider Standard Cognition announced a partnership with convenience store chain Circle K to retrofit its locations. Circle K, which operates nearly 15,000 locations around the world, is set to launch a retrofitted pilot shop in Phoenix, AZ later this year with other stores to follow. According to the company, customers will be able to walk in, grab an item and walk out without having to scan anything or wait in line to pay.
Standard Cognition co-founder and CEO Jordan Fisher told Modern Retail that the startup has experienced "an influx of inbound inquiries" for its services from both large and independent retailers, mostly in the drugstore and convenience area, over the past few months.
As retailers rush to add more sanitary in-store solutions, they are looking for technology solutions that make customers feel more comfortable to either wander the store or quickly collect what they need and leave. Unlike pilot programs currently being run by retailers like 7-Eleven, Giant Eagle and Sam's Club, Circle K's stores won't have shelf sensors to monitor purchases. Instead, Circle K locations will rely on ceiling-mounted cameras, machine vision software and on-site inventory management "to accurately associate each shopper with the items they pick up." 
According to Circle K, what's most important is building out these programs with as little disruption to the stores as possible — focusing on retrofitting existing floor plans over gut renovations. "We don't have to relocate merchandise, replace shelves or build an entirely new store to implement autonomous checkout," explained Magnus Tägtström, head of global digital innovation at Alimentation Couche-Tard, Circle K's parent company. 
Meanwhile, Amazon's checkout-less technology Amazon Go, which collects information on customers walking into its stores in exchange for convenient checkout, is also having a moment. In recent months, the company began licensing the data-driven technology to other retailers including operators of airport stores.
The cashier-less technology may also be used at Amazon-owned Whole Foods locations as early as 2021, according to the New York Post. Amazon is reportedly trying to get the autonomous checkout technology ready to be deployed in grocery stores in the next few months. 
Of course much of these programs have a long time before become completely mainstream. Checkout-free retail environments, for example, are still very hard to implement for high velocity store, such as clothing and beauty, said Fisher. Still, developments are being made everyday. At the end of the day, he said, "the trick is to make it look like a real store."