Retail startups weigh the pros and cons of reopening in New York City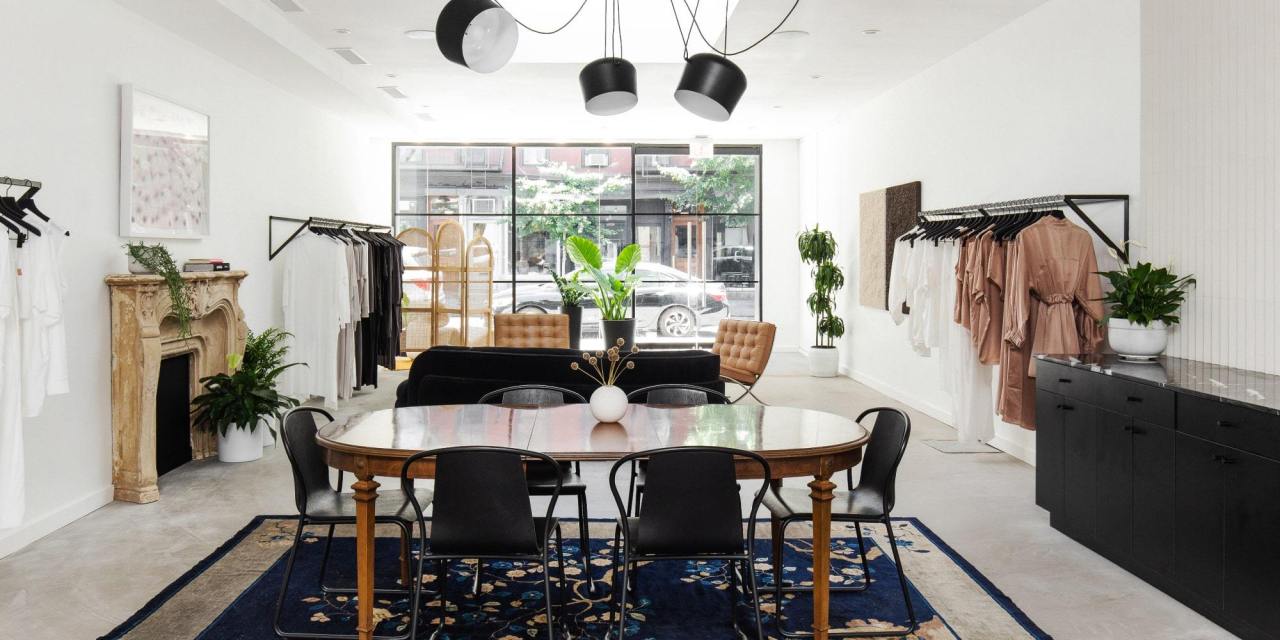 New York City retailers have been given the okay to begin curbside pickup, but that doesn't mean brands are flocking to open their doors. 
The city, which has been almost completely shut down since March, began "Phase One" of reopenings this week, with guidelines that allow retailers to facilitate on-premise order pick ups. Many digitally native brands are opting to wait to open up their doors again. Others, however, have decided to take the plunge. Companies are performing cost-benefit analyses — taking into account inventory reallocation, store staffing logistics, and whether try-ons are necessary enough to justify opening up. 
The startups with stores still closed include the likes of Glossier, which confirmed it doesn't have plans to reopen anytime soon, along with Neighborhood Goods and Showfields, which are still working out the timeline of brick and mortar resumption. Warby Parker, which has been gradually reopening stores state by state, has yet to announce the reopening of its home market of New York. Some brands — including Away, Outdoor Voices and Lively — also forewent joining the first phase of reopening their locations in states like Texas and California.
The increased costs
There are several factors involved in turning on "store pickup" that prove it's not a simple flip of a switch, such as overhead costs and staffing. While large national chains have the footprint to rollout the service, DTC brands with a few boutiques have to decide whether building out a new channel is worthwhile. 
As Ashley Merrill, CEO of sleepwear brand Lunya, told Modern Retail, the key is asking when are customers actually coming back in? For many smaller brands,  she said, "curbside alone can't cover costs to warrant a reopen as the virus wave continues."
Merrill added that if enough customers start demanding curbside pickup, she'll consider turning it on for her stores in New York and Atlanta. But for now it doesn't make sense to have associates, who've been moved to work customer service remotely, to come back in for little to no foot traffic. 
On the logistics side, pickup requires a lot of products moved from e-commerce fulfillment to the stores that can create waste, Merrill said. This is difficult for a small operation with tight production, especially in categories with many sizes and colors, like apparel. 
"It doesn't mean we won't reopen eventually, but I'm trying to optimize revenue right now," she explained, by focusing on efficient e-commerce and the long term operation. For example, sleepwear doesn't necessarily need instant pickup the way an evening dress would. "We can solve the convenience issue by investing in overnight shipping instead."
Taking demand into account
On the other hand, some brands are fast-tracking their reopening schedules since their products may be in high demand. These include the office furnishing startup Branch, which pivoted from B-to-B to DTC when the shelter-in-place orders began this spring. 
Co-founder and CEO Greg Hayes explained that with office-based businesses preparing to reopen during Phase Two, Branch's Manhattan showroom will reopen in the next two weeks. The company is debuting a collection of desk partitions and dividers for "social distancing-compliant" workstations.
Having a brick and mortar presence is necessary, in his estimation. "People really need to touch and feel the furniture before dropping upward of $50,000 to outfit a whole office," said Hayes. "It's something virtual consultations can't duplicate." The appointment-based operating hours will have only one associate working per shift, with no more than two clients (representing the same company) throughout the 1,000 square feet space. The delayed launch of a Toronto showroom is also set for the same time, and also taking customers by appointment only.
The brands that remain closed still aren't sure for how long. According to Lunya's Merrill, the risk is still too great in New York. "When the market drops, you just turn off ads to cut expenses," she said of selling online-only, but that's not possible with fixed costs like real estate and employee payroll. "I thought we'd have 10 stores by the end of this year, but we have to look at what makes sense."
She also pointed to other countries that reopened retail, and then experienced a second wave of the virus, as another fear that will require reshuffling employees. "These are humans that you can't just keep firing and rehiring."