Retailers are getting creative to deal with supply chain constraints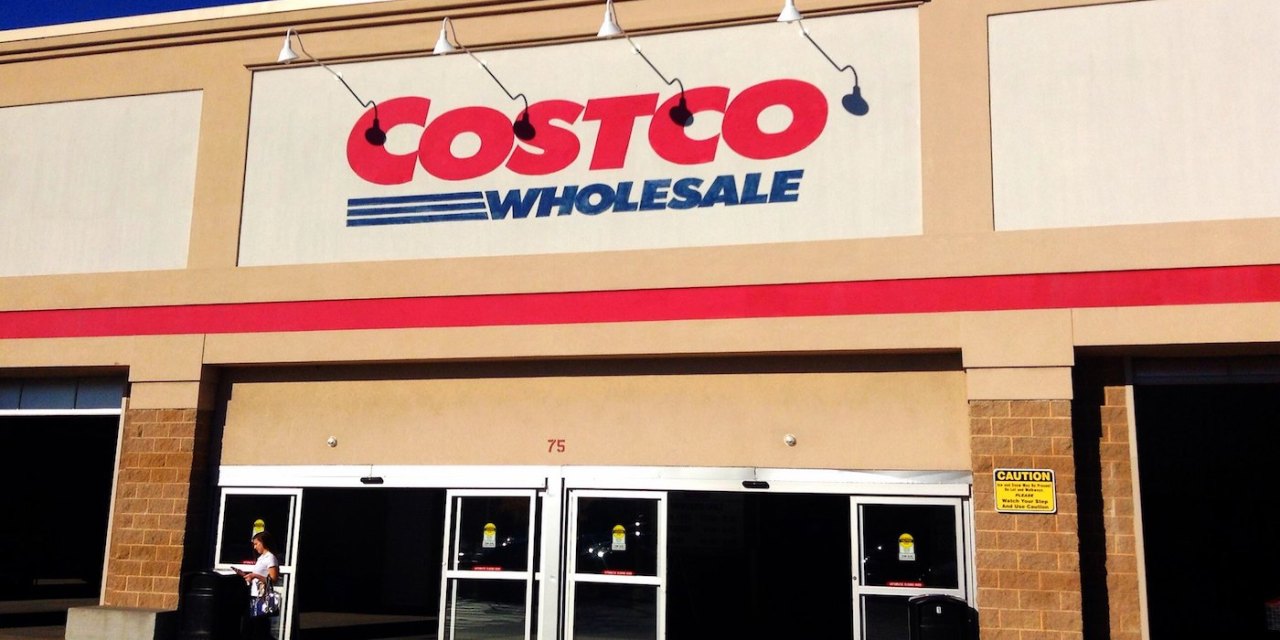 As major retailers face down possible stockouts this holiday season, they are revamping their supply chains to avoid a worst-case scenario.
The latest to announce significant changes to its supply chain is Costco, which is leasing three of its own container ships for a one-year period in order to more quickly transport products across the Pacific Ocean. The Costco ships are capable of carrying 800 to 1,000 containers each. Costco isn't the only major retailer to take that step: in recent months, Ikea, The Home Depot, Walmart and Dollar Tree have all chartered their own containers ships.
It isn't cheap. Some companies have reportedly paid as much as $135,000 a day for a short-term charter of 45 to 90 days. But it's just one of many patches — on top of increasing air cargo investments and changing their ports of entry — that big retailers are deploying in order to avoid weeks-long delays on their products.
At this point, these retailers don't have many other options. Prices of containers have skyrocketed in recent months, and an estimated 500,000 of them are stuck in limbo outside the port of Los Angeles, leading to major backlogs on orders. The on-time performance of container shipments has plummeted to an all-time low of 33.6%, according to the firm Sea-Intelligence. That's a full 30.1 points below what it was in 2020, which was already a period of increased pandemic disruption. Worse, those delays are also getting longer: the average delay in 2021 is nearly eight days, compared to under six days in 2020.
The reasons for these constraints are complex — it's a mix of increased demand, manufacturing delays and other coronavirus-specific challenges. Dollar Tree CEO Mike Witynski, for instance, said in a recent earnings call that a Dollar Tree container ship was recently denied entry into China because one crew member tested positive for Covid-19. As a result, the ship had to turn back to Indonesia, and it was ultimately delayed two weeks.
Situations like this, multiplied out across the entire retail sector, explain why almost every major retailer and brand is receiving shipments far behind schedule — and is desperate for ways to fix it. Below are some of the quick — yet expensive — fixes brands and retailers are making to try and alleviate bottlenecks. While hardly any of these are longterm solutions, together they amount to a whole new supply chain landscape.
Chartering ships
Most container ships carry inventory for a large variety of brands and retailers. After all, it's much cheaper to buy space on a big container ship than it is to lease your own boat. But as those mixed-used ships face growing capacity issues, retailers with the resources to pay the premium are going it alone for the first time.
The shipping brokerage firm Harper Petersen & Co has an index, called the HARPEX, that estimates ship chartering rates across the industry. In August, the company saw 3,981 ship charters, more than three times above the average monthly rate (1,234 ships).
"We are currently experiencing a historical high in container vessel charter rates that we haven't seen since the HARPEX started in January 2001," Henrik Rossol, research analyst at Harper Petersen, told Modern Retail in an email. He added that those rates might soon hit their peak given that, at the moment, "the availability of ships is on a historical low." He said that "until end of this year, there are not many vessels left" that are ready for shipments.
A pivot to air cargo
Many others have shifted their resources over to air cargo. Shipping products by air is generally more expensive than by sea, but it is much faster, and can avoid the worst of port congestion. Levi Strauss, PVH (owner of Timmy Hilfiger and Calvin Klein) and Peloton have all reported to investors that they are pouring more money into air freight this year to avoid the supply crunch.
Yet air cargo is not a big-picture solution, either. While shipping by air might speed up urgent shipments, air freight companies are also over-capacity, and much like their sea-bound counterparts, the cost of their services is skyrocketing. CLIVE Data Services, a data company that tracks the air cargo industry, reported that, in August, air freight rates were up 112% compared to their pre-Covid levels.
Niall van de Wouw, managing director of CLIVE, said at the time, "The problem for the air cargo industry is not demand, it's clearly capacity." He added in an email to Modern Retail, "I would say that that common impression is that it will get worse (more tight) before the capacity crunch eases."
Pared-down distribution routes
Because shipments from overseas are arriving so late, retailers are cutting down on the steps to get those products from a U.S. port to the store. One way they are doing this is by skipping the big distribution centers they typically rely on — where products are scanned and catalogued and prepared for sale — and instead opting for smaller, lightweight distribution centers.
Big Lots said recently that it is creating pared-down "pop-up" distribution centers that can register incoming products and get them out to stores much more quickly. At these distribution centers, "they have a lot less equipment, a lot less conveyer-ing," said Terry L. Esper, a professor of logistics at Ohio State University. "There is no sitting, there is no warehousing, there is no breaking down the pallet," he said. "It's essentially coming right in and coming right back out." Esper compared it to a passenger trying to maneuver through a massive international airport, versus a tiny one with a handful of gates. Inevitably, it's easier to get in and out from the latter.
Retailers are eyeing other revamps to their supply chain, too. Some are rerouting ships from major ports, like in Los Angeles, to less-trafficked entryways, like in Oakland, Savannah and Houston. While a few months is not enough time to build up a new port operation from scratch, those retailers that have already invested in the less-popular ports are seeing benefits.
Walmart, for instance, has significant infrastructure — in the form of import-focused distribution centers — in Savannah, Georgia and Mobil, Alabama, according to William George, a researcher at the firm Import Genius. That has "enabled them to respond in a much more agile fashion than many businesses who focused predominantly on China to West Coast import routes," he said, and avoid the worst of the container shipping delays.
Other retailers can't replicate that quickly — but it's possible that some of these temporary solutions will have long-term impacts on which ports retailers invest in and how they distribute their inventory across the country.