Retailers are rethinking their Google Search strategies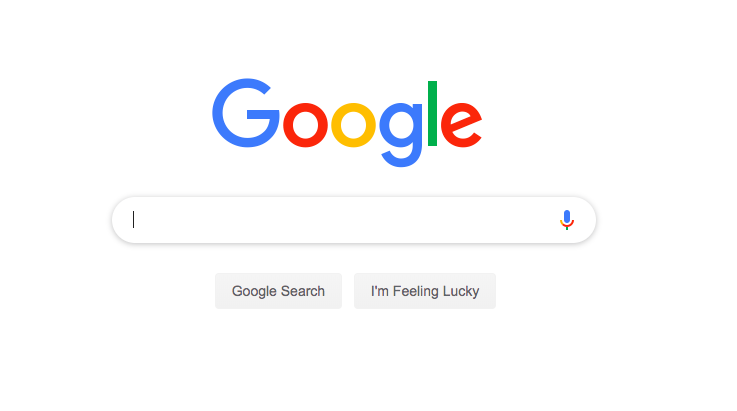 Data from Jumpshot says that more than 50% of Google searches in June didn't result in a click. The results show that organic search clicks are going down even as paid Google search clicks are going up, as are searches to result in no clicks whatsoever. For brands, businesses and marketers who rely on organic Google search results to drive commerce, this means recalibrating how they think of Google in their plans.
Google is using its own algorithm to comb through high-ranking third party content and aggregate the text at the top of the search results. As a result, many people looking for answers via Google don't need to click through.
For publishers, it presents a real problem because users are less likely to click links if the information is neatly provided on the search page. This could significantly hinder affiliate marketing revenue. And for retailers, it potentially shakes up traditional organic search strategies. While many online brands buy Google ads to get high placement, they rely on top-ranking organic search results to drive traffic to their own sites too. With more people stopping their search journeys at Google itself, retail marketers are forced to rethink organic search strategy. This is especially pertinent for direct-to-consumer companies, which rely on selling their own products on their own sites; organic search click trending downward could easily mean less traffic to their sites.
"Click-less is a challenging situation," said Chris Apostle, the chief media officer at the digital agency iCrossing. This shift has caused him to think more holistically about client strategy. "You can have campaigns that don't necessarily have some form of a click that leads to a purchase," he said.
For example, if you type in "how do I buy a mattress?" in Google, it populates a few top organic results, paid search ads at the side and an aggregated list pulled from Consumer Reports explaining the best way to buy a mattress in the middle.
The reasons why Google would do this is clear: It wants people to stay on its owned and operated sites; it sees no reason to have people surf elsewhere if it can provide the information more efficiently.
One clear target is product recommendations; if you type in "best blender," Google lists the top results from a New York Magazine article. Below that is a box containing Google Shopping links for the top-rated blenders along with reviews and the sites their highly rated in — allowing users to bypass reading the recommendation posts and never learning about other products that Google's aggregation algorithm failed to hoover up.
A Google spokesperson provided Modern Retail with the following statement: "Google has long sent large amounts of traffic to third parties. We strongly believe that by creating the best search experience for people around the world, we will overall be able to deliver more traffic to sites across the web. We're always exploring new ways to engage with and ensure we're supporting the ecosystem."
Weathering the changes
For older brands, the change means forgoing old practices. "In terms of how it's impacted work with our clients, it's a challenge mostly for mature brands who have been doing SEO — in the right way — for a long time," wrote Tory Gray, a senior SEO strategist at the e-commerce marketing agency InFlow, in an email to Modern Retail.
Tried and true SEO methods retail marketers have traditionally relied on are being thrown out the window — likely because Google is itself featuring content on the top of the search results.
With Google increasingly prioritizing click-less search results by placing aggregated information at the top of its pages, the company slowly becomes a provider of information as opposed to a vessel to other sources of information. "The search results," said Rand Fishkin, CEO of yet-to-launch marketing audience software SparkToro that published this new data, "play less as a traffic driver and more as a billboard advertisement."
Yet according to Kalam Dennis, co-founder and COO of the used furniture online marketplace AptDeco, this isn't necessarily a bad thing for some retailers. "It's not as big as an issue for us as it is for people who are creators generating content," he said. In many instances, he went on, click-less results "can be good." It means Google search users can more easily and efficiently get answers rather than combing through content.
The focus, however, shifts. Instead of having the content itself rank high enough in the search results, sites like AptDeco try to be listed highly in the already top-ranked content. This way, if Google aggregates a list about, say, the best websites to buy furniture, Dennis's company is organically featured at the top of the search page. "Our goal is to rank organically outside of the ads or rank highly in an article at the top," he said.
Dennis runs a marketplace that doesn't rely on selling its own items; As long as AptDeco continues to prominently featured — even in the Google-generated aggregated results — the strategy is working out. For DTC brands that rely on driving direct traffic to their sites to sell their own stock, "there's probably a bigger fear," he said.
Overall, brands are forced to think about their digital campaigns more abstractly. Paid Google ads remain important for driving direct conversions, yet so too does running organic content — while understanding that its impact may be more invisible than ever before. "The programs that we run are designed to drive revenue, basket mix and optimize toward lifetime value," said Apostle. It means the agencies and companies have to track every part of a customers' journey to better understand what led to a sale; "Clicks are not as important as they used to be," he added.
A click-less future
The writing has been on the wall for a while, yet that doesn't cushion the impact. Fishkin has been looking at Google Search data for years and it's been trending this way for years. All the same, he said, "that 50% feels very impactful." It illustrated that "a threshold in people's minds had been passed." Apostle added, "The 50% still surprises me."
For Fishkin, Google's digital barricading is increasingly worrying. "It means a lot more concentration of not just power, but also wealth, in Google's hands." The problem, he warned, "will get worse and worse."
At heart, it's another example of why brands and marketers are increasingly wary of tech giants further consolidating their power. "I'm sure getting the balance right on this (e.g. better user experience through answering questions more quickly on Google vs. longer form context or content on the site) is quite hard," wrote Gray, "but my general sense is that — like many things Google does these days — it's more right for Google than it is for the end-user, and that's unfortunate for everyone."