'Amazon Prime was a game changer': Retailers are rethinking loyalty programs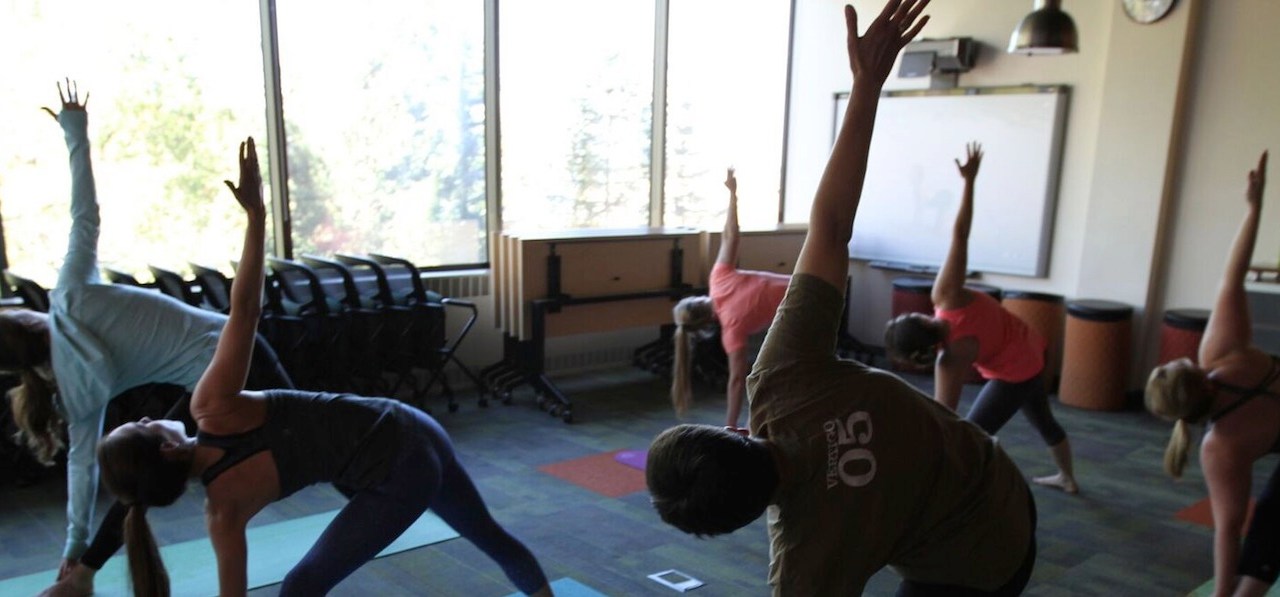 Members of Sephora's Beauty Insider program know they're not joining a discount club with the occasional cut-price coupon arriving in their inboxes every month. They can attend on-site events and classes, receive gifts their birthdays, and interact with other Beauty Insider members in an online community forum. The program, which now has 25 million members, is part of an approach to loyalty retailers and brands are increasingly taking to generate longer-term emotional loyalty among customers. It's a sign retailers and brands care about more than just repeat business: They're now competing for the mindshare of the customers and trying to create as many brand advocates as possible.
Allegra Stanley, Sephora's vp of loyalty, said the company has always aspired to go beyond discounts and offer multiple opportunities for customers to experience the brand. Sephora isn't alone in its approach to loyalty that focuses on brand connections that go beyond discounts. Earlier this month, Reebok rolled out a new loyalty program that rewards customers with access to exclusive events, training sessions, product-testing opportunities. In March, Foot Locker, which just rolled out an Amazon Prime-style loyalty program in March with early access to new products. Lululemon is growing a membership-fee driven loyalty program that gives members access to classes, curated events, personal development and free expedited shipping on e-commerce orders.
Loyalty is changing. Retailers need to go beyond discounts and focus on experience to hold customers' attention, especially when they can't always compete on price, said Sean Edison, loyalty lead at T3, a digital agency that works with brands and retailers. Since customers can buy affordably priced goods from online marketplaces, established brands and retailers are betting on experiences to drive incremental traffic. It's a defensive strategy designed to limit the amount of churn, as customers jump between different brands looking for the best deal. Experience-based loyalty programs also incentivize customers to populate profiles with more data, helping brands personalize customer experiences and target those customers who have a propensity to be repeat buyers.
Brands have been jumping on the experience-based loyalty bandwagon at a steady clip since 2017. Sixty-one percent of brands offered both experiential and monetary benefits in 2018, compared to 47% of brands in 2017, according to a recent Gartner L2 report. Experiential rewards, which include early access to products or sales, were driving this growth, the report said. Despite the recent uptick in experience-based loyalty programs, Edison contends that it's a follow-on effect of Amazon Prime's growth.
"Amazon Prime was a game changer for all retailers," he said. "I think that's really like the long play for physical retail — in-store experience and experiential rewards are advantages partly because they have lower hard costs, so less discount and markdown costs."

Creating an emotional connection
The pivot to experience-based rewards is part of an effort to cater to those customers who spend the most, reminiscent of airline status rewards. For example, Sephora last year upgraded its offerings for the Beauty Insider Rouge tier, members who spend at least $1,000 in a calendar year, and for the VIB tier, members who spend at least $350 in a calendar year. For Reebok, exclusive events and personalized training programs are the route to converting customers into brand advocates. Reward members who are part of Reebok's highest loyalty tier can access limited-edition products, on-demand training, free fitness certifications and an all-access pass to events and concerts.
"The goal will be to create moments with our key partners, as well as through our own internal events," said Reebok's head of digital, Matt Blonder, speaking of the company's recently launched loyalty program, Unlocked. "Some will be invitation-only as a reward for our best customers; it can be a very powerful way to connect and can be a very powerful way to reward our consumers for living that fit and active lifestyle."
Tailoring to the target customer
Some brands are trying to maintain a balance of experience and discount-based rewards to keep pace with customers' demands. The North Face, for example, has had its VIPeak member reward program in place since 2012. It was initially focused on experiences like trekking trips, race entries and movie passes. But the challenge the company faced was that customers wanted to be able to redeem rewards more frequently. As a result, the company two years ago moved to a hybrid system that included monetary rewards certificates as well as experience-based rewards.
"Through customer feedback, we realized that customers would rather get rewards more often, and wanted a combination of unique engagements and discount benefits," said Ian Dewar, customer loyalty management director at The North Face. "The focus is not on discounting but on rewarding a combination of purchase behavior and activity associated with The North Face."
While discounts can act as incentives for repeat business, too many price markdowns can devalue the brand in the eye of the consumer, creating an expectation that prices will consistently be low.
"It can be a slippery slope, where it's ultimately a race to the bottom, where you are essentially sort of sending off commoditization," said Owen Frivold, co-founder of customer experience agency Hero Digital, which works with retailers on building loyalty programs. "It affects your bottom line, and that means you are sort of pigeonholing yourself into that world and then the cost of experiences and developing with experiences becomes harder and less accessible to you."
Loyalty as marketing
Experience-based rewards also enable social media and influencer-driven campaigns, content that can be repurposed by brands for their own marketing strategies.
"We always looked at it as a way to incentivize more data sharing on the part of the members; now I think it is very much not just the internal data structures, but also kind of impacting the external marketing and social media campaigns," said Mike Froggatt, director at Gartner L2. "We see higher interaction rates when brands are incorporating their loyalty programs on their social media posts and organic social media posts on Instagram and Facebook, and we also see them adopting influencers."
As a result, experience-based loyalty programs have an additional follow-on effect beyond just loyalty and repeat purchasing: the creation of organic influencers. It's part of the reason why Reebok awards customers who share their brand experiences on social media with loyalty points; in turn, these posts can be shared by the brand to generate and additional marketing lift to new customers.
"We know that the addition of user-generated content significantly increases conversion because it helps people to understand the product," said Blonder. "The intention, of course, is to make the experience that much more real for a consumer — it's critical for consumer understanding how a particular product can extend into her lifestyle."
In rolling out experience-based rewards, the challenge is to devote enough resources, said Froggatt.
"A lot of times your store employees are already overrun, and it's adding on event management to that space," he said. "A lot of the brands that are doing it well have people that manage it from a higher level and also incorporate this into the idea. Sephora, for example, has a great legacy loyalty program that has built out a whole infrastructure of team members to manage events, and the loyalty program itself, and that's made it really successful."
—
Sign up for the Modern Retail Briefing to get retail news, analysis and insight delivered to your inbox every morning.