Retailers turn to podcasts to expand content programming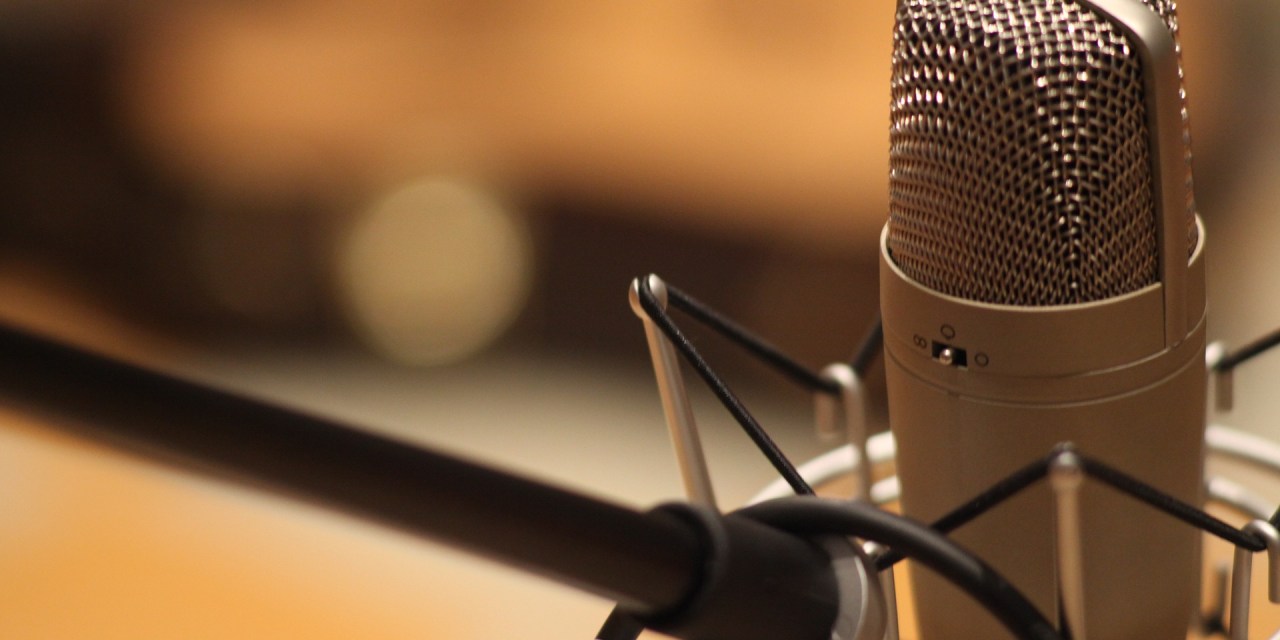 Retail brands are going big on podcasting.
Staples last week announced its new Worklife content offering, consisting of a magazine, blog entries and a podcast. While some of the written content has been published, the office supply company said the podcast will launch later this summer.
Staples joins a laundry list of other retailers melding marketing with podcasting. Harrods launched an audio program earlier this year, focused on luxury. Avon too has one, as does Barneys New York; beauty brand podcasts have been on the up and up for a while, as Glossy reported earlier this year. Now, more traditional companies, like Staples, are joining the trend. These brands are focusing on building out more robust content programs, and audio is increasingly becoming an important facet.
This isn't the first time brands have tested audio programming. In 2017, Away launched its own podcast called Airplane Mode, which tracked "the reason we travel and places we find ourselves." The last episode, however, was uploaded in late 2018. Similarly, in 2016 Asos launched its own program which it shuttered within the year.
At the time, Away's podcast was a method the company used to differentiate itself and build out original content to its name. At the time, it worked — the New York Times even featured the program in its roundup about travel podcasts.
One of the big reasons podcasting keeps re-emerging as a potential hot medium is that it's relatively cheap to produce. Big brands have had written content for years, and adding audio meant only buying a good microphone and figuring out how to edit at least somewhat adeptly.
Mathew Passy, a brand podcasting consultant, has noticed a bunch of brands a few years back launching audio programming. He wasn't too surprised when many they fizzled out; "just because podcasts are podcasts doesn't mean [they] will get you the right attention you're seeking," he said. Now, the branded programming seem to be maturing a bit.
Owning the content
For Staples, the intention with the Worklife podcast — and its overall content push — is to rebrand to reach a new (likely younger) demographic. The company is even forgoing its descriptor as an office supply store to become a much more philosophical "worklife fulfillment company." It's part of Staples rebranding efforts — which include it offering coworking spaces — as a way to gin up new business and target younger professionals.
In a similar vein, Outdoor Voices just launched its new editorial platform, the Recreationalist (which does not include a podcast). Though the media differs for both, the strategy is similar: create a cohesive network for content to push to customers to garner community engagement. Explained Richie Siegel, founder of the retail consultancy Loose Threads, brands are realizing they can better own their content distribution channels. A few years ago, most were just advertising on podcasts; "Now you see brands like the Guccis and the Staples waking and saying 'why can't we do this?'"
While measurability has become better, giving creators a more accurate sense for how many people are listening, many companies are still foggy on what they hope to achieve. "Most of the brands I'm working with are not looking for ad revenue," said Passy. Instead, it's a way to build better brand affinity.
Though they've been around for year, audio programming still remains in the experimental stages. "It's a new tool in the marketing mix," said Siegel, "there aren't a ton of great examples of [branded podcasts] working over time." Instead, many announce a launch and then fade some months or years later. What many brand don't realize, he said, is podcast production is a lot of work; "It takes a ton of upkeep and it requires consistent, good ideas." He went on, "that, often, is not going to be the strong suit of a lot of these companies."
For Staples — and other big retailers looking into the medium — it's unclear if the podcasting push will work. "Instead of focusing on marketing its existing assets — which is like putting lipstick on a pig — this time and money would be better used closing underperforming stores, opening new ones and tightening up the product assortment, especially if the retailer wants to go after younger customers and make the case to shop with Staples over Amazon," wrote brand consultancy Loose Threads in a research note.
For big brands, the opportunity is in creating a relatable and engaging voice people want to tune into. If they can't, the podcasts will likely see fates of past brand failures.
"A lot of these brands," said Siegel, "will find out they should just do the sponsored stuff. There are already so many podcasts out there."
---
Help us learn more about you and your job. Take our short audience survey now for a chance to win a $25 Amazon gift card.