Safely expands further into physical retail with Walmart partnership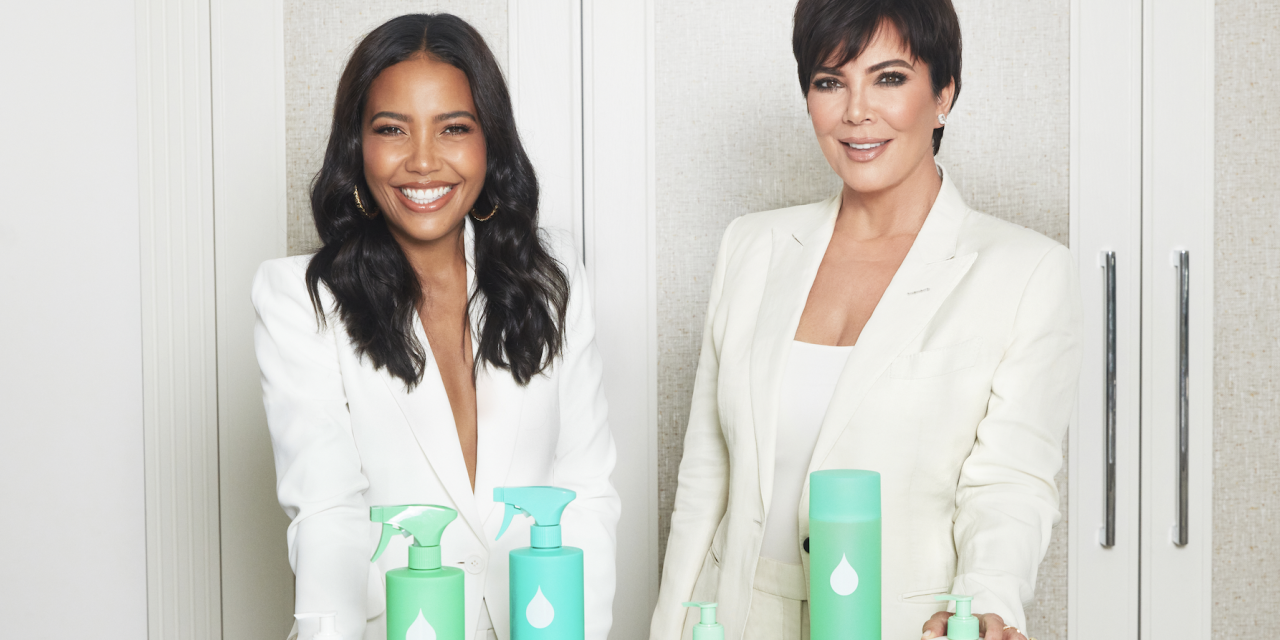 Greg Swales
Celebrity-backed cleaning brand Safely is entering its second brick-and-mortar partnership this time with retail giant Walmart. 
The company — which was founded by entrepreneur Emma Grede and reality TV star Kris Jenner — will be bringing its hand soap, laundry detergent, dish soap and other cleaning products to 1,700 Walmart stores and Walmart.com. Safely positions its line as premium scented home care products that are also eco-friendly. Prices on items vary from $5.98 to $13.98. 
Safely started as a direct-to-consumer brand last March, and Bed Bath & Beyond started carrying its products in August. Safely CEO Mike Forbes said that the goal is ultimately for more than 50% of Safely's sales to come through wholesale. That's slightly up from the 50/50 mix the brand was hoping to achieve last year, after the initial success Safely has seen in wholesale.  
Forbes said the brand teaming up with Walmart allows the brand to have even greater reach — both in stores and online.
"As we think about providing our products to a broader group of folks and what we can reach just in our online site, Walmart is a great partner,"  Forbes said. "They've been really awesome to work with, receptive to us and really helpful as we go down the path together." 
While Forbes said that he anticipated DTC would be an important sales channel going forward, he said consumers purchasing cleaning products often have a sense of immediacy. When consumers run out of laundry detergent or dish soap, their instinct is to head to stores to get what they need right away instead of buying it online and waiting for it in the mail.
"Time will tell, but what we see is a lot of cleaning products are still sold in stores," he said. Safely's website, he added, is where the brand will likely connect with its most loyal shoppers. "I think that's we're gonna be able to have a dialogue with them and talk about new products and experimentation."
Jelina Saliu, president of Safely, also said physical stores allow Safely to showcase some of its notable qualities like its Rise and Spring custom scents. "Our product is very experiential. So when you think of Safely you really think of how it cleans, but also the way you feel when you're cleaning with Safely because of our scent notes," she said. "You can't smell it online, but you could smell it on a display."
Digitally native brands have increasingly been teaming up with brick-and-mortar retailers in recent years. Last year, sustainable cleaning brand Grove Collaborative along with wellness brands Care/of, Hilma and Beekeeper's Naturals entered physical retail via Target. Walmart has also been growing its roster of DTC brands, which includes skincare brand Bubble and sexual wellness brands Lola and Modern Fertility.
Lauren Bitar, head of insights at RetailNext said that for "a lot of these brands, their initial advantage was was being digital. Now that place has gotten exceptionally crowded, advertising has gotten even more expensive."
"Basically, if you can have an Instagram account, you can have a brand," Bitar added. "Being able to team up with these established brands who already have an audience is really helpful for them."
Both DTC and brick-and-mortar retailers can reap rewards from teaming up, Bitar said. For DTC brands, having their products on the aisles of Walmart or Target could help them reach new audiences that don't typically shop online. Physical retailers could also benefit from DTC brands, which are often niche and popular among younger shoppers, because it lets them reach new customer segments.    
Additionally, DTC brands can gain access to physical retailers' prime locations. And because brick-and-mortar retailers already have heavy foot traffic, DTC brands don't have to spend heavily on advertising, Bitar said.
She also said choosing the right retail partner is key for DTC brands to succeed in the physical space, adding that length of the contract, the competitors under the same roof, who owns the inventory and the target audience are aspects to consider before inking the deal.
"While it is attractive to partner with a retailer that might not be your exact target audience, there's certainly a spectrum of how appropriate it is and if that that you know slightly different target audience could actually be converted to your brand," Bitar said. 
Apart from the company's goal of growing its physical presence, Safely executives said they want the brand to be the top premium cleaning brand in the category. More broadly, they said they want to change consumers' perception of cleaning as less of a chore and more so an enjoyable experience.
"I think if you really deliver a product experience that delights folks, everything else in the business takes care of itself," Safely's Forbes said.