'Second mode': Retail shopping patterns are shifting again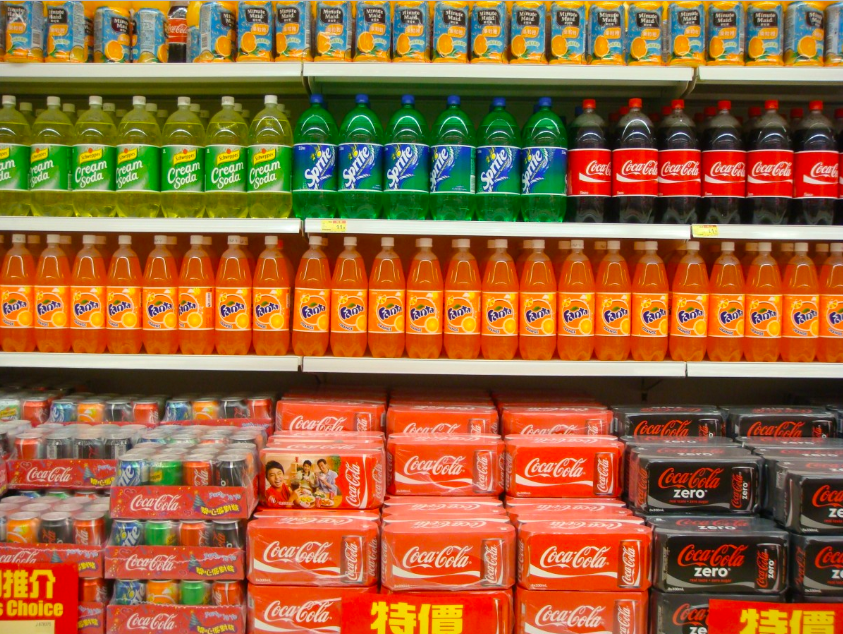 A month ago, the natural foods online marketplace Bubble saw sales increasing very quickly.
People around the country were freaking out, and they were trying to buy everything they could online. Conversions went through the roof in late March and early April; customer growth exceeded 10x. Now, said founder and CEO Jessica Young, the ways people are shopping on her site are shifting.
In the first few weeks, customers had very large basket sizes — they were essentially panic shopping. "We're still seeing a very high frequency [of orders], said young, but the large cart size has dipped." She went on, "it's going back to normal."
This experience may indicate a "second wave" in consumer behavior. The initial shock of the coronavirus outbreak has ended, changing also, shopping patterns. According to a shopper research survey from WPP's creative commerce agency Geometry, 73% of people are still stocking up on essentials — but are increasingly turning to digital channels to better control the process. What's more, shoppers are changing the way they think about products. Less than half of all the respondents said they were sticking with the brands they usually bought, indicating that as the way consumers shopped has shifted over the last month so too have the products they buy.
"People have switched into a second mode of shopping," said Kevin Packler, director and vp of Amazon services at the Tombras Group. "They feel like they've stocked up initially," and are beginning to try and restore some normalcy to their shopping patterns. "People are starting to return to more apparel and accessory categories," he said, adding that food and grocery still is seeing an outsized and sustained rise. More budget-friendly products, like private labels, have also seen an increase in consumer interest.
Retailers are unsure about how best to predict this next phase — and how long it will last. For the time being, consumers are less concerned about buying a certain brand and more about getting their supplies at all. Online grocery services often offer forced substitution in these cases. As Jason Goldberg, chief commerce strategy officer at Publicis said, a Charmin toilet paper brand enthusiast nowadays is probably thrilled they were able to get any toilet paper at all. "You're going to try Kirkland toilet paper for the first time," he said. But it's unclear if the shopper will ultimately go back to the more expensive brand once more options appear.
For retailers, he said, this brings about a slew of brand new scenario planning. The times are so anomalous and the data often conflicting that it's hard to figure out how consumer shopping behavior will shift over the next months. Perhaps people will go back to their usual spending patterns. Or maybe they will stick with cheaper private labels. Now, shoppers are turning to online channels; it's unclear how long this will last until people feel comfortable returning to stores. Retailers, said Goldberg, "are trying to defer [strategic] decisions for as long as possible."
What brands and retailers are trying to do, now that the dust has somewhat settled, is figure out what new behaviors stick. "E-commerce was 17% of U.S. shopping," said Goldberg, "now it's 25%. Are those permanent shifts?" If so, retailers with strong brick and mortar presences will have to rethink their store strategies.
The other big issue is time. While companies may know how people are spending their money now, there's no guessing what might happen in a few months. For many retailers, the big changes needed to deal with these possible changes would take months to implement. If a new, expensive retail improvement that reacts to a new shopper behavior will take six months to roll out, Golderg said, "you are probably reticent. It is so uncertain what the buying patterns will be in six months."
Still, some big decisions have been made. Nearly every grocer out there has certainly spent the last month figuring out how to scale their digital fulfillment. For big players like Walmart and Kroger, that likely means investing in automated options like micro-fulfillment centers. For smaller players, it depends on how much cash they have in the bank. Though as Geometry's data notes, more shoppers are leaning on their local grocery stores' websites than mass merchants'.
In general, the sense is that people are becoming a little less frantic while shopping, but how and what they buy is inconsistent. In Young's estimation, it seems that more people have been stuck at home and are more thoroughly seeking out digital options. She's seen an uptick in orders from secondary cities, especially those without widespread access to health food stores. "It's this whole audience that was trapped at home and looking for things online," she said.
That is, people are still stuck inside, seeking out new ways to shop, but they've had more time peruse and think about what they really need. "Other than the repeat rates being much higher," said Young, "things are a bit back to the normal pattern."