Q&A
// December 1, 2021 ■ 3 min read
'Significant lifts in conversion': Why Pacsun is investing in livestream shopping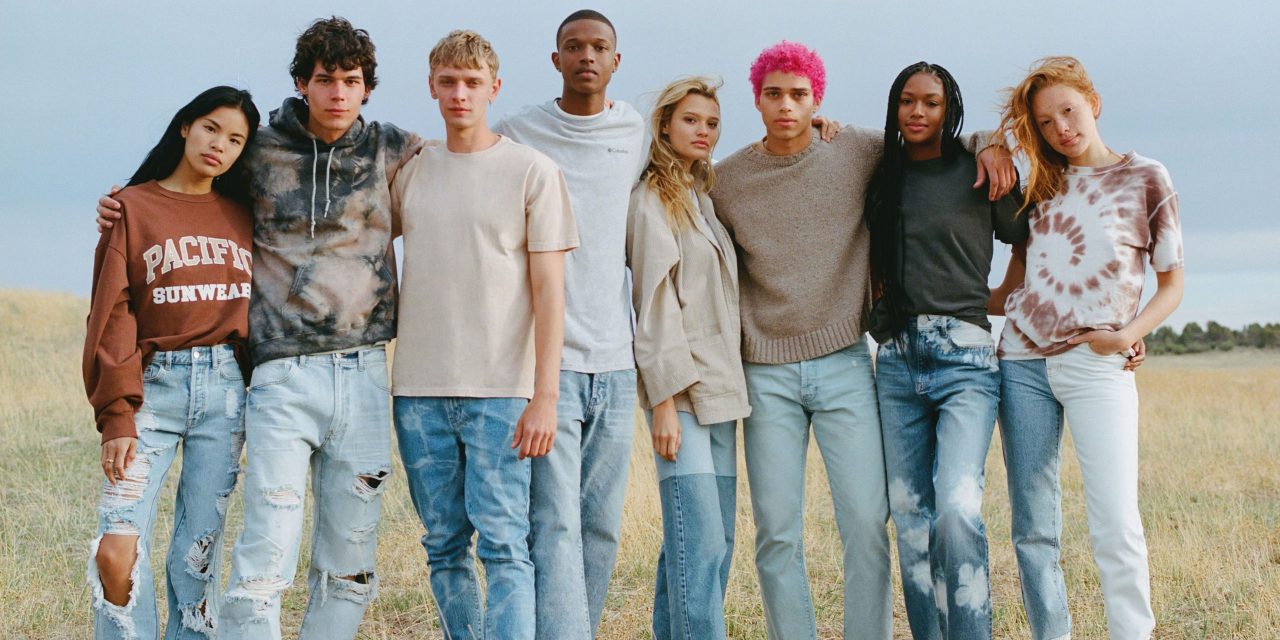 Pacsun
Pacsun has big plans for livestream shopping. 
The Gen Z-focused apparel brand has been hosting shoppable live video on its website, TikTok and Amazon Live since August. President Brie Olson told Modern Retail that the fledgling format "represents the power of conversational commerce," allowing Pacsun to engage and interact with its customers in spite of their location. After hosting 19 livestreams in just a few months, the company recently began sharing live video events on Facebook and is eyeing YouTube next, Olson said.
The past year has seen more brands and social media platforms pile into livestream commerce in a bid to engage online shoppers and monetize content creators. Facebook, TikTok and Google have been ramping up their live shopping events with the help of retailers including Walmart, Sephora and Macy's. However, not everyone is convinced that the medium will catch on in the west. Some experts have raised concerns over the format's appeal outside of China, where live shopping events can generate billions of dollars. 
For its part, Pacsun is looking to leverage all the distribution channels at its disposal to reach its younger customer base, Olson said. This interview has been condensed for clarity.
What is it about livestream shopping that drew Pacsun to the format?
Livestream shopping provides an interactive platform to engage and storytell with our consumer. We keep our viewers longer and create a meaningful dialogue — and this results in accelerated conversion. Our livestreams average about 25-30 minutes, and the majority of viewers engage 3x the benchmark average (about 13-15 minutes). 
What type of engagement are you seeing?
One of the highest engagements we have seen in livestreaming was hosted by [sneaker reseller] Miki Guerra for PS Reserve for Pacsun [the company's footwear resale venture], which garnered 2,400 likes and over 300 instant messages [across platforms] — and resulted in significant immediate sales. The limited edition nature of the PS Reserve offering made this livestream unique and quite compelling.
We see that our livestreams not only builds brand awareness, increases engagement, but also translates to significant lifts in conversion. We have also seen a lot of value in the ability to leverage the livestreams for recorded sessions that consumers can engage with after they go live.
Are there any specific types of livestreams that are gaining more attention?
The categories that are seeing the most traction with customers in livestreams include exclusive product launches, highly coveted and "first to launch" items and interactive product moments. The latter include the yoga livestream we did for our LA Hearts Pacsun Active event and the Land Rover Downtown LA celebration event with vintage Land Rover cars.
How does livestream shopping fit into Pacsun's digital strategy?
Young consumers expect more from retail and e-commerce today. We have concentrated our efforts to engage with our consumer in unique and compelling ways across many digital touchpoints: livestreams, gaming on Roblox, TikTok, YouTube, Snapchat, augmented reality and through our forthcoming NFTs.
Pacsun has been building momentum with digital shopping experiences by engaging our 2.5 million Instagram following to feature our content creators' shoppable posts on Instagram. We are also building our TikTok following, which has surpassed 1.7 million followers. Social media are key drivers for driving our audience to engage in our livestreams.  
Being able to bring experiences to our customer in real time, live across all of our digital and social platforms, is an opportunity we are excited to continue exploring in more innovative ways as we move into 2022.