Singapore's Shopee eyes global expansion with a gamified approach to e-commerce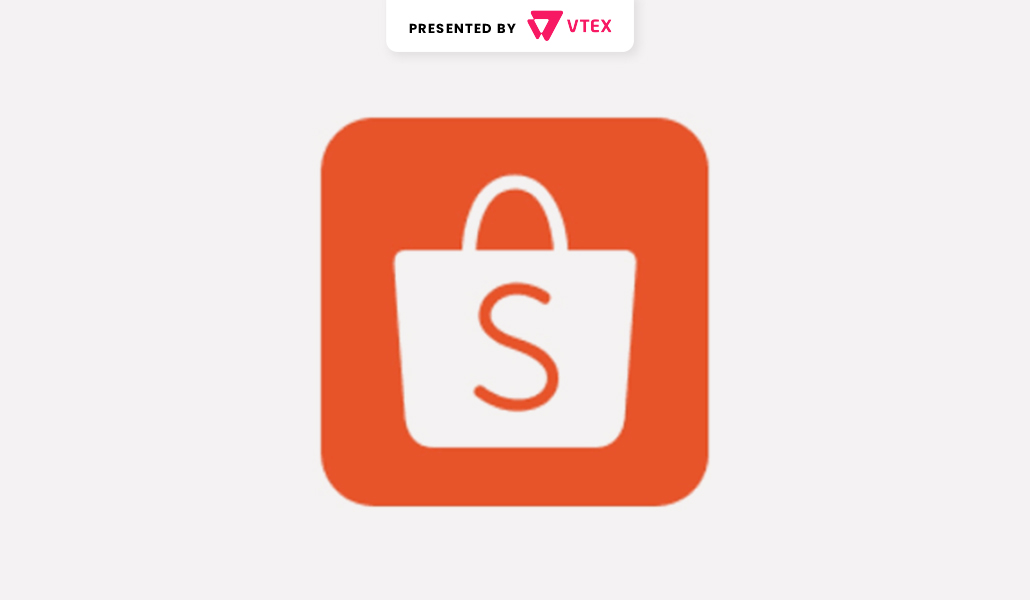 After conquering Southeast Asia and Brazil, Singapore-based Shopee is planning to grow its e-commerce empire.
Reports suggest the online shopping platform — which amassed $35.4 billion in gross merchandise value last year — is targeting Poland, India and Argentina as its next destinations. 
Shopee, a mobile-centric marketplace for low-cost products, is the commerce division of Sea Ltd, a Singapore-based conglomerate that launched in 2009 as a gaming company. As Shopee has grown, parent company Sea has leaned on its gaming roots to drive more shopping transactions, rewarding loyal Shopee customers with coupons they can earn through in-app games. With Shopee now looking to expand, it is setting its sites on countries with characteristics that are ripe for its gamified approach to e-commerce, such as high mobile penetration.
Sea's reliance on its lucrative gaming platform for liquidity, however, could impede its path to global expansion — especially if investors demand cut-and-dry profitability after a history of losses.
Sea Ltd's growing e-commerce reach
Chinese-born Singaporean billionaire Forrest Li, the founder and chair of Sea Ltd, launched the company in 2009 as a digital gaming outfit called Garena. 
In 2014, the company started a financial services platform, SeaMoney, in Vietnam and Thailand. Sea followed that up a year later with the launch of Shopee, which sells everything from apparel to electronics to food and drink. Shopee is also home to a diverse range of sellers, including individuals, small to medium-sized businesses and brands.
Sea's three divisions are complimentary; purchases on Shopee are facilitated by the ShopeePay digital payments service. Shoppers are also awarded Shopee coins that they can convert into cash back on ShopeePay. 
Garena, meanwhile, plays the most pivotal role. Sea's gaming division acts as the cash generator that helps fund its other ventures. Digital entertainment was the only one of Sea's three segments that did not bleed money in 2020, with operating income of $1.02 billion, compared to a loss of $1.4 billion and $520 million in its e-commerce and financial units, respectively.
Much of that cash burn comes from Sea's aggressive promotional tactics. The company's earnings reports show that Sea has incurred consecutive annual losses since 2017, when it went public. Last year, its total revenue doubled to $4.37 billion, while it had a net loss of $1.61 billion.
Shopee has effectively tried to undercut its rivals by offering free delivery on some items and through huge cashback offers — up to 30% in some cases. It has since expanded into additional sectors including food delivery. But, those tactics have helped Shopee become a major player in certain markets. For instance, it is is now the biggest e-commerce platform in Southeast Asia.
Shopee's Indonesian website's average monthly users totaled 90 million last year, making it the most popular online marketplace in the country, ahead of SoftBank-backed Tokopedia (80 million), per e-commerce aggregator iPrice. According to App Annie, Shopee had the most downloaded app on Google Play, and the second-most downloaded app across the Google Play and iOS App Stores combined, for the shopping category globally in the second quarter.
On the other hand, Shopee's overseas success is partly the result of timing. The service launched in Brazil in late 2019, shortly before the pandemic forced consumers to embrace online shopping in their droves. This year, Shopee became Brazil's top e-commerce app, overtaking local rival Mercado Libre in the process, according to Apptopia.
Shopee's approach to gamified shopping
Sea's gaming division, Garena, which is active in 130 markets, is the developer of the blockbuster mobile game Free Fire. The battle royale game has racked up 1 billion downloads on the Google Play app store for Android. According to Sea, Free Fire was the highest-grossing mobile title in Southeast Asia, Latin America and India during its second quarter.
Kendrick Wong, CEO and co-founder of Omnilytics, a Singapore-based fashion analytics and insights software, believes there is an overlap between Sea's gaming and e-commerce divisions. "The intersection between Shopee and Garena is largely culture, resulting out of parent company Sea's origins in gaming," Wong said. 
Alongside its winnable coupons, Shopee also lets sellers "boost" products to the top of its search rankings, runs flash sales, and offers customers sweepstakes and promotions, and prizes for new users (like free bubble tea).
These perks are reminiscent of the glut of micro-transactions and daily log-in bonuses in free mobile games, according to Wong.
New territories
Shopee now has its sights set on more territories. Last Thursday, Sea Ltd announced that it would raise about $6.2 billion in new shares and note offerings to help fund its global expansion.
All three of its rumored target regions have high levels of mobile internet users and growing online shopping and gaming markets. Whatsmore, Garena's Free Fire is already a hit in these countries. 
Poland, for instance, has the highest mobile broadband uptake in the European Union. The country boasts 176 mobile subscriptions per 100 people, with 99% 4G coverage, according to the EU's Digital Economy and Society Index. According to app analysis firm 42matters, Garena's Free Fire is the sixth-highest ranked mobile game in Poland. 
In India, the title has essentially filled the void left by the government's ban on PUBG, a rival battle royale game. The country has over 782 million internet customers and Indians have 1.2 billion mobile phone subscriptions. 
As for Argentina, it has the fastest-growing gaming market in the world, according to a report from Adjust, released in partnership with Facebook. In addition, the country is experiencing a surge in e-commerce usage. In the first half of this year, more than 120 million products were sold online in Argentina via 80.3 million online purchase orders — up 47% from mid 2020, according to the Argentine Chamber of Electronic Commerce. The majority of purchases (54%) were made through mobile devices.
Scalability concerns
More recently, Shopee has begun shedding the e-commerce policies that helped it usurp the competition. In Brazil, the company began charging sellers a 5% take-rate (commission) in 2020 and bumped that up to 12% this year, with an additional 6% rate for its extra free shipping program. The latter essentially allows buyers to use a set amount of free shipping coupons with a merchant's products. 
Shopee's strategic shift reflects larger concerns within the company's operating segments, according to analysts from Itaú BBA, a Brazilian corporate investment bank. 
As the Itaú BBA analysts note in a report: "The fact that the company has shifted its commercial policy guidelines toward the competition suggests that…the funding from its parent company is limited; and the amazing growth figures, also driven by very appealing commercial conditions, might start to decelerate in the coming months."