Q&A
// March 15, 2022 ■ 6 min read
'Speed for speed's sake is not the answer': Shipt's Chief Business Officer on the threat of 15-minute delivery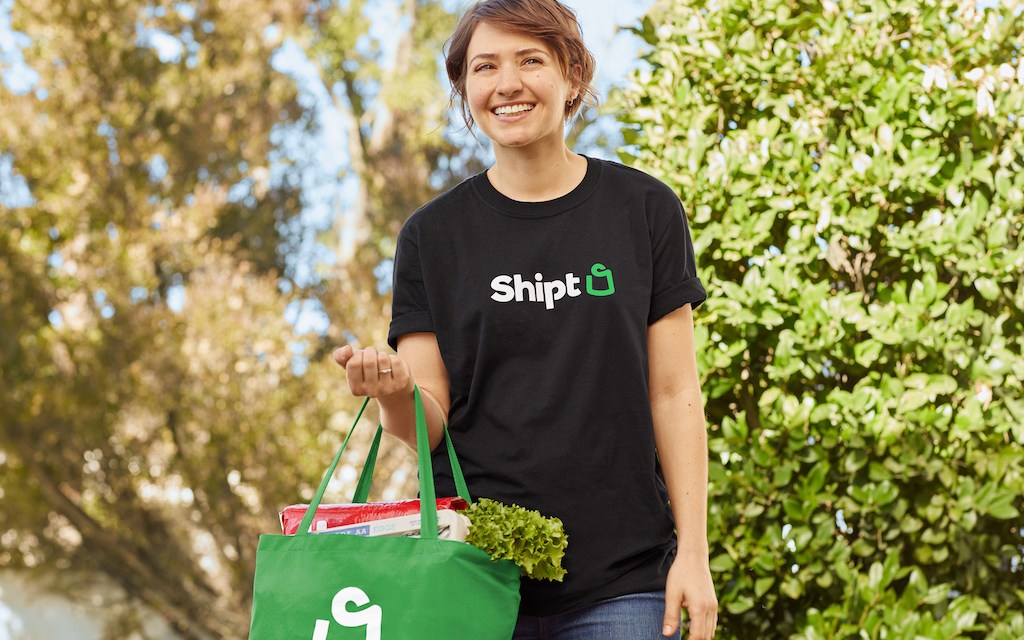 Last week, Target-owned Shipt announced Sephora as is its latest retail partner, making same-day delivery available through nearly 500 Sephora stores.
From 2020 to 2025, research firm Technavio predicts the U.S. same-day delivery market will almost double in size. As demand for same-day delivery has grown, Shipt has tripled its shopper network and doubled its retailer network since 2020, In late February, Shipt announced it was partnering with Walgreens and 7-Eleven for an expansion to over 6,000 stores each, increasing Shipt's store footprint coverage by over 40%.
When Alabama-founded Shipt first launched in 2014, it focused primarily on grocery delivery on smaller cities in the south like Birmingham and Tampa. The company was subsequently acquired by Target in 2017 for $550 million, and since then has gone on to expand its delivery capabilities by partnering with retailers outside of just Target. The new national partnerships signal Shipt executives' continued intentions to move beyond grocery, into same-day delivery across all product categories and regions.
Shipt's Chief Business Officer, Rina Hurst, chatted with Modern Retail about moving from grocery delivery to beauty, the opportunities of small businesses for same-day delivery and the threat of 15-minute delivery. This interview has been edited for length and clarity.
Sephora is your first beauty partner. Are there are unique concerns in the beauty category, specifically, compared to the food or convenience items of some of your other partners?
No concerns, but a lot of excitement. It really rounds out our product offerings to our consumers. It all starts with grocery and we love to surround our grocers in each market with those right specialty retailers. Beauty has been one we've been long seeking to add to our marketplace.
I'll give myself as an example. I placed my first Sephora order this week on the Shipt marketplace and I discovered a new product that I've never seen or known about before through the way we've been able to merchandise the category and tell the story of beauty. The second item I added in my basket was just something I get from them all the time and I just needed to replenishment on it. So you know when I think about what that means to our consumer — I'm a busy mom, I'm a working professional — so it saves me a trip to Sephora, it saved me tons of time. I think our consumers will have a similar experience. It can feel like a big treat [or] an incremental purchase that they can lean into Shipt for.
You integrated Sephora's Beauty Insider points into the Shipt marketplace. Can you talk a bit about how that works logistically and some of the challenges of integrating a brand's owned program into your UI?
We're going back and forth with Sephora on how the data gets passed back and forth, but it's a tight integration between our systems. It's a reconciliation process that we're doing behind the scenes between our two systems so it's super simple for the customer.
This year alone, you've partnered with Sephora, 7-Eleven and Walgreens. What are you looking for when adding a brand or retailer to Shipt?
7-Eleven and Walgreens are two huge national brands, known and beloved across the country by so many consumers. What was great about that is it allowed us to focus on really beefing up our convenience segment: drugstores, convenience, those quick trips. With this addition, we increased how many stores we cover around the country by 40%. Additionally, if we look at 100% of the customers that we cover across the U.S., every single customer now has access to at least one drug or convenience store in their market.
And that's what I'm looking to do: I'm looking to round out the retail partners we offer to our consumers on a market-by-market basis. In each market that matters, we look to make sure we have that right local favorite grocer, those right general merchants, and the right set of specialty verticals that surrounded drug, convenience, pet, alcohol, pharmacy, beauty, apparel, footwear… The list continues to grow.
Last year we saw a lot of major retailers embrace same-day shipping. However, I'm wondering if you feel like there might be a movement for smaller brands and retailers with maybe one or two stores to also embrace the model. Is that something you might tap into at Shipt?
That's a really interesting, unique space. Small retailers don't have as sophisticated of e-commerce capabilities, but why can't Shipt be there to help them too? That's exactly where my team is focused right now. They're looking on a market-by-market basis to say, 'what are those beloved retailers that maybe are one or two doors but they just fill in a gap for us?' That's how consumers are shopping.
I'll give an example. It's not tiny, but just an example of a local favorite. On the west coast — we're seeing significant impact within the Pacific Northwest — we added PCC [Community Markets] to our marketplace. It's a small grocer, but through co-ops. We added something that isn't a traditional, easy-to-integrate partner: they don't have the robust catalogs that we get from some of our large partners like Meijer and Target. But we worked hand in hand to bring their catalog and their experience to life on our site.
But I think it goes a couple steps further. Who's your favorite butcher? Where do you get your wine and alcohol in your town? What's your favorite pet store? Those are the types of questions that we're asking ourselves and we're taking a very consumer-centric approach to it.
At the same time as same-day delivery has grown, there's also been the rise of these super-fast, 15-minute delivery players. What is the place of 15-minute delivery from the perspective of a same-day delivery platform like Shipt? Are they competitors or serving a different customer altogether?
Some of our competitors have gone very aggressively in the space. It's often in very urban markets, often branded items, and one or two items in the basket. Our customers shops on Shipt 20-plus times a year and they are building baskets of $100. There's some that are coming in and adding an item or two — but it's a very, very, very small percentage. We're often serving dense suburban areas.
When you start to ask retailers 'what problem are you trying to solve with 15-minute delivery?' most of them aren't able yet to articulate the answer. I'd say we are watching closely. And we're thinking about what this space will mean and how it will disrupt what we do but I think speed for speed's sake is not the right answer.
We're going to be focused on meeting our customer expectations and making sure that what the customer is asking for gets delivered accurately and in the time that they asked for it. In the grocery space, that's often within an hour of when they place the order. In the non-grocery space it's often three, four or five days out. Party City orders are getting placed on Monday for a Saturday delivery same with Best Buy and Bed Bath and Beyond. It's an interesting dichotomy.