Why Staples is opening a co-working space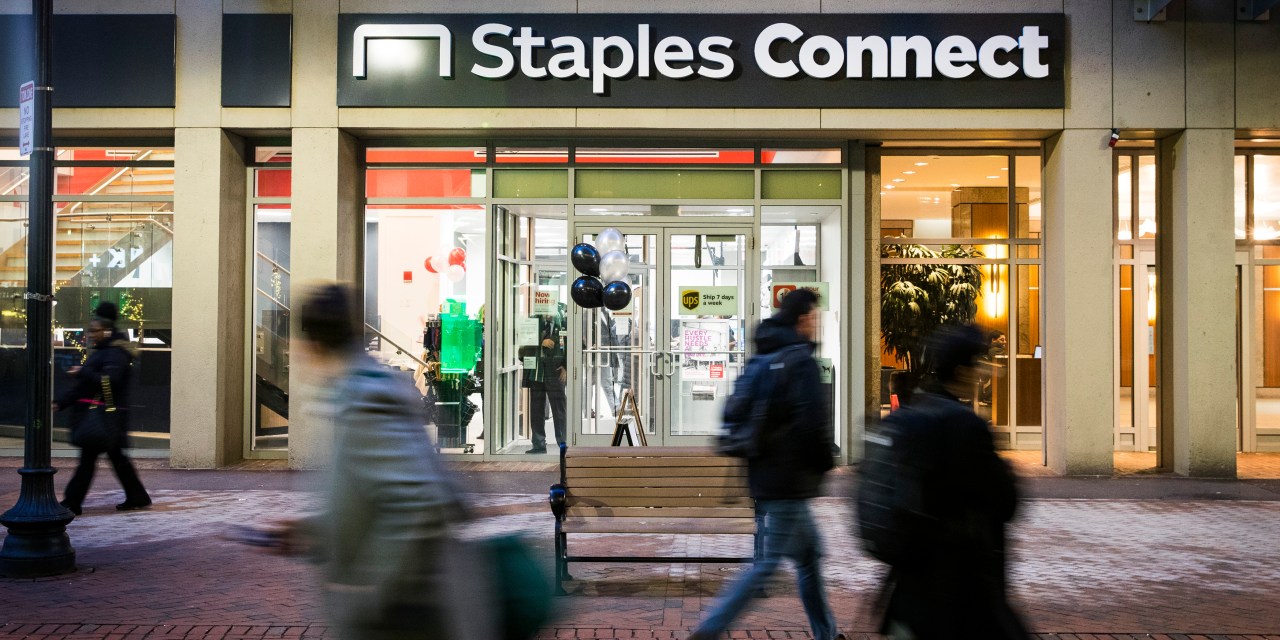 Staples is launching Staples Connect, a concept store that will include spaces for co-working, podcast recording and events. The office supply chain said the format, which initially announced it last April, will debut in six Boston area Connect locations, and is "built around the ever-evolving needs of the retail customer." 
Staples follows in the steps of competitor Office Depot's opening of Workonomy Hub offices, which the company said have helped increase sales since their 2018 launch, and has since expanded across the country. Staples Connect is also the latest example of a larger trend of brick and mortar retailers utilizing their storefronts' communal, multi-use spaces for generating extra revenue. This model is also being used by struggling malls, which have turned to co-working as a way to make use of underused areas. Examples include Showfields, San Francisco's Westfield's Bespoke and Pennsylvania Real Estate Trust's 1776 retail incubator at the Cherry Hill Mall, and Scottsdale-based Fashion Square.
With the rising popularity of productivity-geared spaces, established retailers like Staples see an opportunity to cater to their existing customers, which primarily consist of teachers, students and business owners.
Connect stemmed from customer research, in which the company found their shoppers are increasingly purchasing supplies for their side-hustles and small businesses. "In a world dominated by e-commerce, consumers expect more than just products from an in-store retail experience, so we dove into this change to understand the new needs of our customer," said Staples, vp of insights and strategy Amy Lang. The research resulted in the "collaborative spaces," which Staples hopes will complement existing in-store sales of office supplies, electronics and printing services.
Staples' had been facing declining sales until it was acquired by Sycamore Partners in 2017. In April 2019, the private equity firm cashed out a massive dividend of $1 billion with a $5.4 billion refinancing of Staples, drawing criticism from the finance industry.
For customers of the Staples Connect locations, the company said they can take advantage of booking SpotlightSpace, a free event venue for the local community. The premium spaces, such as the podcast studio and co-working space, Staples Studio, are where the company stands to generate monthly subscription fees. 
For example, the co-working membership rates start $49 monthly for a "virtual office membership," with physical desk spaces starting at $299 per month and running up to $999, depending on location. Staples' said its co-working services offer customers more unique, office-geared perks than traditional co-working space competitors, such as store discounts and free business cards. Beyond co-working, the company is also launching SolutionShop, a platform for businesses that offers workers print, marketing and other human resources services.
All customers of the Staples Connect locations can take advantage of booking SpotlightSpace, a free event space for the local community, the company said. The premium spaces, such as the podcast studio and meeting rooms, will also be available for an hourly fee for non-members.
Staples Connect is the latest attempt at rebranding by Staples since being acquired in 2017. Like many retailers today, the former publicly-held company has faced issues in recent years, including dozens of store closures and falling profits.