Startups are trying to make e-commerce packaging more sustainable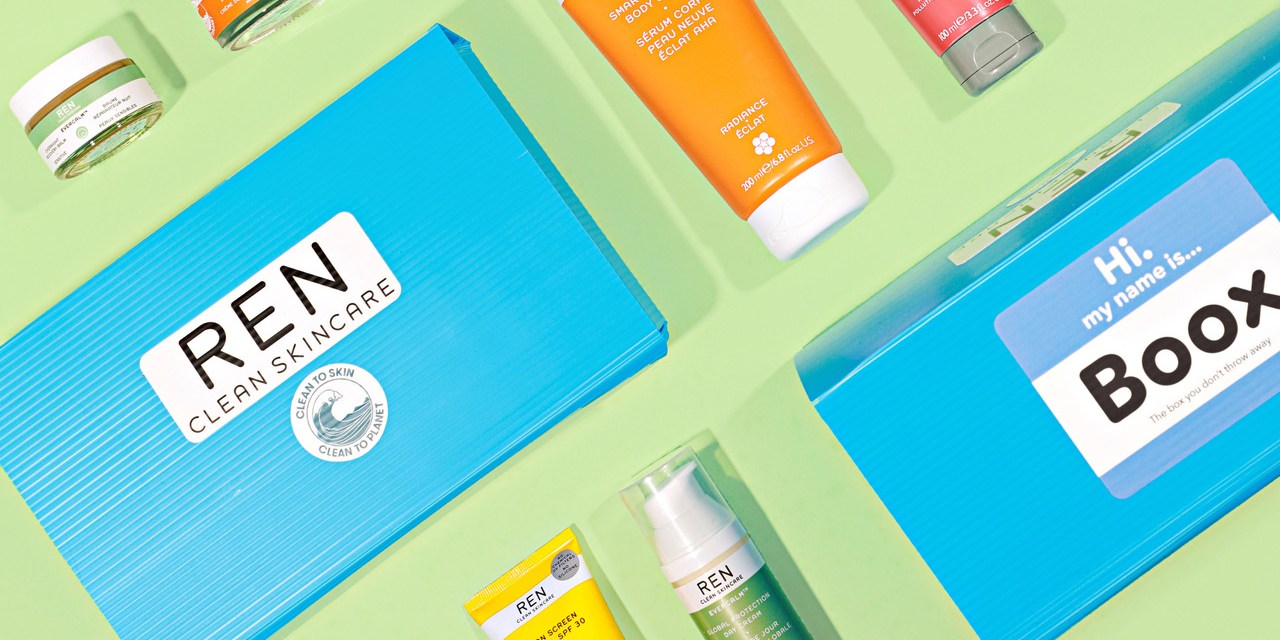 Image via Boox
As e-commerce continues to grow, mounds of packaging and excess waste are piling up. 
By the end of 2020, an estimated three billion boxes were delivered during the holiday season alone. In fact, even cardboard makers have been adjusting production to meet demand and avoid a shortage of packaging materials. Now, startups are popping up trying to offer more sustainable solutions to one-off cardboard boxes.
From beauty and fashion to food and beverage, brands are increasingly looking into ways to reduce waste and improve margins. While more environmentally-friendly packaging is increasing in popularity, a shift to reusable packaging is taking shape. Long term, the idea is to invest in multi-use containers to improve logistics efficiency and reduce environmental damage. While these solutions are more expensive up front, they claim to save brands money down the line.
One newcomer tackling the problem is Boox, which makes foldable boxes that customers can either reuse or send back to the brand for repurposing. The company recently launched via a pilot run with Ren Skincare, and is in the process to expand to other retail partners, said founder and CEO Matt Semmelhack. Boox also works with smaller brands like Boyish Jeans and Curio Spices, among others.
Boox's plastic mailing boxes, which fold flat and feature velcro enclosures, are an upfront investment for brands. Depending on size, a retailer can expect to pay about double the cost of a comparable cardboard box for every Boox. However, Semmelhack said the benefits also include brands saving during reverse logistics, including exchanges and returns. The goal is to eventually have a network of brands that can interchange and reuse these boxes, said Semmelhack.
At first, Ren wanted to use Boox to make its packaging and unboxing experience unique compared to other brands, said AJ Patel, Ren Skincare's global head of e-commerce. The original plan was to roll out Ren's Boox boxes to influencers. "But they've been so popular that we started using them for our DTC customers," Patel explained. 
The company, which has an initiative to reach zero waste status by the end of 2021, is also considering using Boox's large crates for wholesale orders. While the boxes are getting attention for their eye-catching colors, using them for returns and exchanges is also an opportunity to engage consumers throughout the shopping process, Patel said. Despite opting to use the more expensive Boox boxes, the company hasn't increased delivery costs for customers, with orders over $50 shipping for free.
Meanwhile, e-commerce platform Olive is tackling waste via aggregation. The company promises cardboard-free deliveries on a weekly basis from hundreds of brands' sites, including Adidas, Urban Outfitters and Ray-Ban. To get started, shoppers create a free account that includes a Google Chrome extension. From there, Olive's facility receives and consolidates all of the customer's orders into a reusable container for doorstep drop off. The company collects a commission on gross sales from the brands it's affiliated with. Olive is currently available in over 6,000 U.S. zip codes, mainly in densely populated metro areas on the East and West Coast. On the marketing front, Olive is collaborating on emails notifying brands' shoppers of the service's availability in their area.
Getting customers on board is getting easier, especially as more people feel the burden of recycling their online purchases' waste, said Olive CRO Sarah Sathaye. Later this year, the company plans to work with brands more closely, fully integrating with the retailer's fulfillment center. This will help fulfill last mile deliveries and returns, Sathaye explained. As for retailers, the incentive to join Olive's platform includes reducing the number of deliveries made to a customer's home, which helps improve shipping margins as well as environmental impact. Olive's next planned category expansion is beauty.
The reusable package trend is also quickly reaching the food and beverage industry. It's a critique the meal kit industry, in particular, has faced over the years. A 2020 McKinsey & Co. study found 55% of consumers are "extremely or very concerned" about the environmental impact of their orders' packaging. Furthermore, 60% to 70% of respondents said they would pay more for sustainable packaging options.
A decade back, PackIt Fresh began as a consumer-facing brand making reusable and freezable lunch bags. However, the increase in online grocery orders during the pandemic prompted founder Melissa Kieling to try a new business-to-business approach. Over the last year, she has been reaching out to retail partners that deliver cold goods. In recent weeks the company launched EcoFreeze, a line of collapsible freezer-friendly totes that can be stacked and transported by grocery stores and caterers. 
Kieling said PackIt Fresh is in talks with a number of meal kit brands at the moment. Often, boxed groceries and meal kits are shipped with multiple ice packs and thermal insulation. When it comes to last mile delivery, Investing in reusable packaging that customers can send back weekly ends up paying for itself in the long run, said Kieling. She noted that when cost is broken down, PackIt Fresh totes — which can be reused for up to three years — cost about seven cents per use annually. In contrast, single-use perishables packaging can run about $3 to $4 per order.
Those types of calculations are becoming more palatable to retailer businesses. "The upfront cost is more expensive than our standard shipping packaging," Ren Skincare's Patel concluded. "But we consider it an upfront investment in both our branding and sustainability goals."