Startups rush to help retailers advertise on Amazon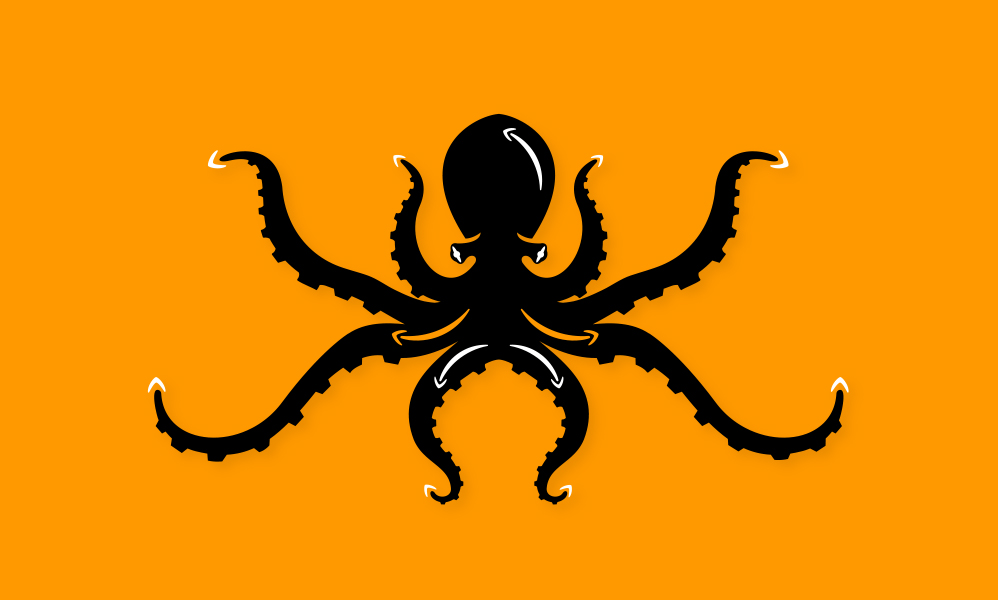 Ivy Liu
As advertising on Amazon becomes a necessity for retailers hoping to grow sales on the platform, more companies are trying to fill the knowledge gap between Amazon and those brands. They include Flywheel Digital, which offers a suite of tools for advertising and brand consulting, as well as Perpetua and Sellozo, which provide more automated and data driven Amazon advertising management solutions. It's created an ecosystem of vendors, all hoping to fill in the gaps for data that Amazon can't or hasn't yet, provided.
Performance marketing services provider Sidecar, for example, has just launched its own platform focused squarely on the Amazon ecosystem. The new program automates Amazon ad campaigns for retailers.
While Google remains at the top of retail marketers budgets, Amazon is increasingly getting bigger. A Digiday survey from earlier this year showed that digital marketers were more frequently re-allocating dollars to up Amazon spending. This is because data shows that half of online product searches now begin on Amazon, and more retailers are realizing the need to increase visibility.
It's still very much the early days for Amazon and its ad business. It made a little over $10 billion in ad revenue in 2018, compared to Google's over $116 billion; A recent Forrester report estimated that performance marketing agencies shelled out around $1.5 billion on Amazon alone last year. The report believed that is only going to increase.
New programs like Sidecar's offer a glimpse into the ever-growing world of third party Amazon advertising services. According to Vanessa Varian, vp of product marketing at Sidecar, its clients have increasingly been trying to dip their toes into the Amazon ad world, but much of the interface is difficult and opaque. "Building campaigns and doing basic things that a performance marketer would do," she said, "is completely manual."
The new Sidecar program offers a variety of tools, including automatic bid management, search query assistance as well as ways to automatically run ad campaigns and group products based on how well they are performing on the platform.
Sidecar has previously offered traditional performance marketing solutions for platforms like Google Search, and is increasingly seeing the need to transfer those skills to Amazon. "As Amazon is expanding its ad platform, we're seeing more and more interest coming from across our entire client base," said Varian.
According to Matthew Rehm, the e-commerce manager at VOLT Lighting — a brand on Amazon that beta tested Sidecar's platform — manually getting up and running on the platform was tricky. "We learned that as a new seller, we needed to build up a sales history and a critical mass of positive reviews, along with becoming eligible for Seller Fulfilled Prime," he wrote in an email to Modern Retail. "And particularly for the first few months after we launched on Amazon, we were limited in our ability to spend on advertising because we weren't winning the Buy Box, which of course is a prerequisite for running Sponsored Products."
He sought out a solution to better automate the campaigns and automatically optimize. "Sidecar restructured all of our Amazon campaigns, starting with Sponsored Products and then expanding into Sponsored Brands, which I had tested unsuccessfully on my own," Rehm wrote.
This is emblematic of an evolution over the last few years. "When I first started covering Amazon," said eMarketer principal analyst Nicole Perrin, "it was clear to me that traditional media buying agencies didn't know enough of what was going on with the Amazon products."
The big issues most advertisers have with the platform are simply that it's not like any of the others. "It's a pretty unique environment," said Perrin. Retailers have to take into account a slew of new information that they otherwise usually don't. This includes merchandising, fulfillment, stock and so on.
In-house marketers often have trouble "being able to take into account the full logistical cost of selling on Amazon," said Andy Taylor, director of research at Tinuiti. This includes "accounting for inventory, requirements, keeping fulfillment times down — and then insuring it all works out to a profitable ROI in the end," he went on. A suite of service providers are now rushing to better automate this, using data to inform bidding and other aspects of Amazon ad campaigns. There are companies like Skubana, for example, that specialize in inventory and fulfillment solutions for sellers on platforms like Amazon and Shopify.
In the beginning, there were a few companies like Flywheel Digital that offered solutions for the space. Now, more performance marketing services are realizing they need to jump on this bandwagon since Amazon is becoming a bigger and bigger chunk of budgets. This is in tandem with bigger retailers realizing the importance of having an Amazon presence. While some so-called DTC companies — like Away, Allbirds and Harry's — avoid the platform, others are realizing it's table stakes to sell on Amazon, given its growing ubiquity. Ad dollars illustrate this: Forrester estimated that Omnicom, Publicis and WPP exceeded $800 million in Amazon advertising spend in 2018. "Customers are increasingly beginning their shopping journeys on Amazon rather than on search engines or brand sites," wrote Rehm.
As this happens, Amazon itself is professionalizing its ad platform. The e-commerce giant has traditionally been very opaque about any data it would share with advertisers — making it difficult for them to fine-tune their campaigns. For example, the company still doesn't give advertisers geographic segmentation data — something many marketers rely on to understand seasonal demand.
Still, over time, Amazon has loosened up a little bit, as well as made its platform easier to use. It's still very rudimentary compared to Facebook's and Google's offerings, which presents an opportunity for companies like Sidecar to build automated solutions that do some of the legwork in-house marketers had to do.
While Amazon is slowly building out its ad offerings, Sidecar thinks it can use the data it has from other channels to inform decisions. "We are trying to take all the learnings we've seen from other advertising channels and translate it over to Amazon's ad platform," said Mike Farrell, senior director of customer and market intelligence at Sidecar.